So this post is a bit different than my usual world language classroom post, but my roles have expanded this year: wife, teacher, and now, mom. As a first time mom, trying to get ready for baby was SUPER overwhelming. It seemed like everywhere I looked people were talking about needing this or this or that or whatever and honestly – I wish I had found a list of just the few things I feel like I couldn't live without. Are there more things that we have & use & like? Yup. But these are the things that are our "musts". I hope you find this list helpful as a first time mom when you're looking for what to buy for baby!
Some of the links in this post are affiliate links. This means if you click on the link and purchase an item, I will receive an affiliate commission at no additional cost to you. Thank you!
Baby Sleep
Two magical words – and, if you listen to some people – a rare occurrence. These are the purchases that help us get babe to sleep (and stay snoozing).
A white noise machine (this one, specifically) is soothing for babe. Having it on also makes me feel like I don't have to tiptoe when she's asleep! It's also nice having a dedicated machine for it so I don't have to give up my phone or computer to provide white noise. As a first time mom, keeping that "me time" and a chance to talk with others on my own is so important!
It is recommended that the baby sleep in your room for the first part of their life, but not in your bed so we have been using a Pack and Play from Graco that's set up to the side of our bed for her to sleep in. We're also planning on taking this on trips for the holidays, and it can adjust for her as she gets older!
Swaddles are so important to help a newborn sleep. These are my husband's favorites and this style of swaddle are mine!
Most importantly for us for baby sleep has been the Taking Cara Babies Newborn course. Especially as first time parents who didn't know anything about baby sleep, this taught us SO MUCH and really helped us lay a good foundation. We watched it over and over again, and when my brother & sister-in-law became parents we bought it for them, too. It's amazing.
Daytime Baby
There are three things we use during the day when she's awake and we want to get stuff done, but not have her fuss. I love to wear her in a carrier like this one – she almost always falls asleep! My husband prefers the bouncer. We got one like this from his older brother, only there's no pinwheels on it anymore. As a stay at home dad, he says sometimes it's the only way she'll take an afternoon nap! Sometimes I don't want to have to sit and bounce her with my foot, so I put her in the swing my friend lent us! I love that it rocks her and has a vibrate option.
The last two things that we couldn't live without is a "travel system" and diaper bag. Apparently travel system is what people call strollers and car seats nowadays because they connect and go together! Huh. This was the one we decided to go with, and it's been great – we've gone to parks, to the mall, across grass with it and had no problems. It folds up easily and I like that I can toss it in the car, then click the carrier into the back seat. When we were searching for a diaper bag we had a really hard time because my husband wanted one that was more unisex, or even more just for him because he was going to be staying at home so we got the High Speed Daddy diaper bag. I was really hesitant about it because I thought it would be like..MAN BAG. But it's really not – it's just a durable backpack that has handy pockets for wipes, insulated pockets for bottles, and a changing pad that folds up and stores away into a special pouch. Basically everything you need, and it's held up really well so far.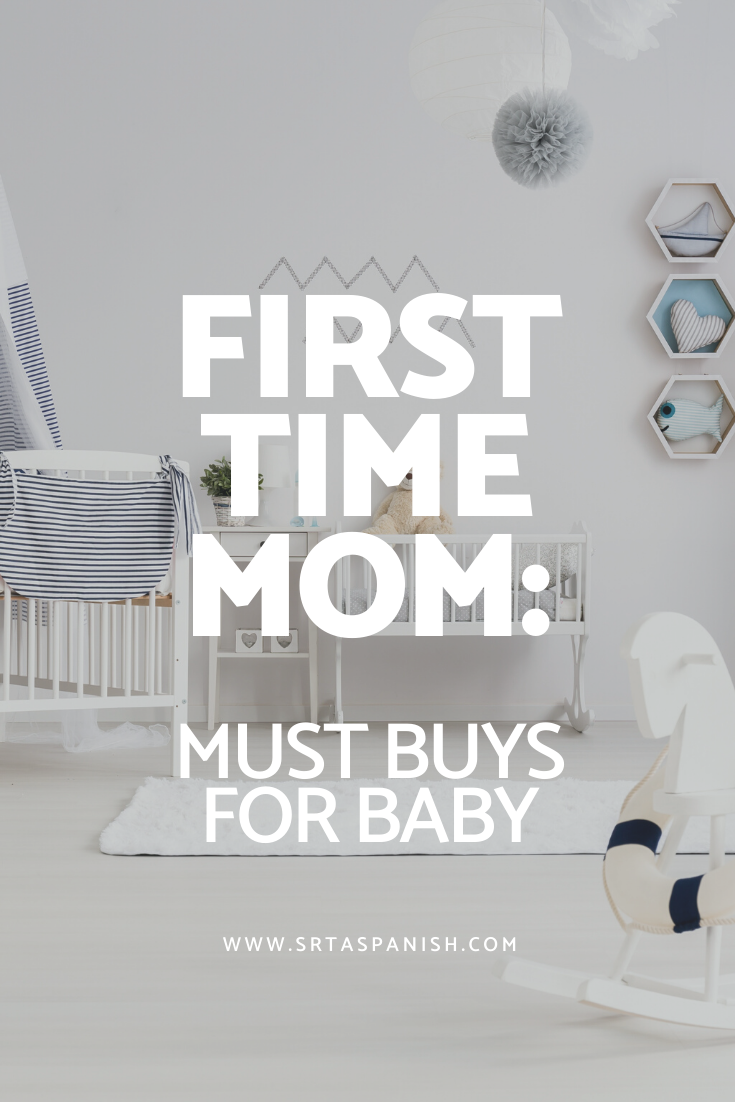 I hope those things help you as you're trying to make your decision and get ready to welcome your sweet babe.
Want to know more about me? Head over here to learn more!