Welcome to this "Author Spotlight" series! I want to introduce you to authors in the Spanish language space I think you NEED to know. I'm setting this up Q&A-style so that you can learn more about each author's purpose, the books that they're most proud of, and the resources they have to support you in your classroom. I hope you enjoy these wonderful people. I know you're going to love the stories they have to share!

This post contains affiliate links, which means if you click through and purchase something using my links, I receive a small commission at no additional cost to you. Thank you!
Tiasha J. Garcia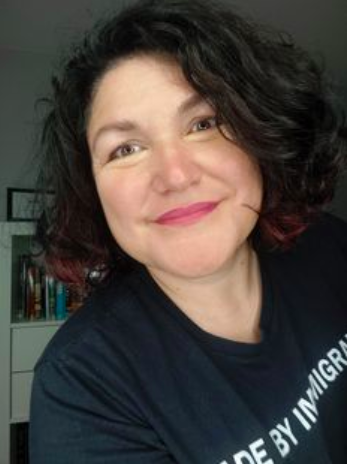 WHY DID YOU START WRITING? WHAT IS YOUR PURPOSE AND MISSION IN WRITING YOUR BOOKS?
I started writing books in Spanish because I wanted stories that were more similar to what my students watch on Netflix–but with strong Latino main characters. Every year I ask my classes about their interests so that I can create comprehensible input that's meaningful to them. And I realized that there was a huge interest in science fiction and fantasy, as well as every kind of relationship drama. So where are the books with dragons? Or zombies? These stories are also important, because students deserve to see Latinos as heroes and adventurers. Edward James Olmos once said that he took roles such as Commander Adama of Battlestar Galactica in order to strengthen Latino representation in diverse genres. And that's what I'm trying to do in bringing different kinds of stories to our classrooms.
WHICH BOOK(S) ARE YOU MOST PROUD OF? WHY?
Choosing a favorite book is like choosing a favorite child–I can't! But dedicating Seis Meses to my dad was a really special moment. I presented the book to him on his birthday, and it was everything to see him read the dedication: "To my dad…You never said no to a new kitten, and neither have I." Some teachers have also been kind enough to message me that Seis Meses is a great "gateway" book for those new to using novels in their classroom, and that means so much to me!
DO YOU HAVE ANY UPCOMING PROJECTS WE SHOULD KEEP OUR EYES OUT FOR?
I have a new book publishing this fall, in October or November: El Zombi Vegetariano. My favorite illustrator Nami Lauman and I worked really hard bringing a fun new world to life. The story is a Level 1 and revolves around baseball and friendship…, and zombies, of course!
HOW CAN WE BEST SUPPORT YOU?
Sharing on social media and/or reviewing online is hugely helpful. My books are available on Amazon Kindle and in print at www.tprsbooks.com, as well as on Goodreads for review.
WHERE CAN WE CONNECT WITH YOU?
You can find me on Twitter, Tik Tok, and Instagram under the name storyteaching! I also have a blog at https://storyteaching.blog/ with resources, freebies, and some reflections on my experiences both in and out of the classroom.
La Leyenda de Ted (Level 1) When Ted opens a strange new video game left in his room, he has no idea that a Jumanji-style adventure has just begun! But will he ever find his way back?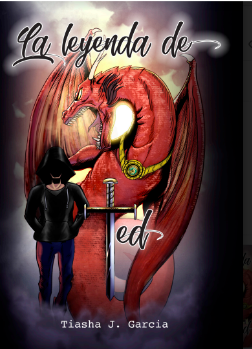 Seis Meses de Soledad (Level 1) Zoey loves her charmed life in New York City, but when she must go with her dad to their cabin in Oregon, she doesn't know what to do! How will she survive six months of solitude?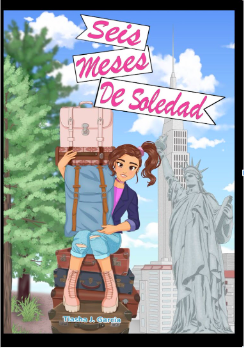 La Pena de Crecer (Level 2) All summer Carmina has looked forward to the first day of 8th grade, but nothing goes as planned! Starting with a fight with her best friend, Carmina struggles with secrets, a mysterious new boy, and the meanest math teacher ever! Will her friendship with Lisbeth survive? Or is losing her best friend simply part of the heartbreak of growing up?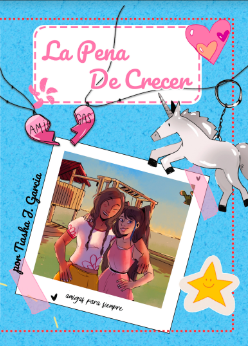 Amor y Muerte en Tiempos de Zombis (Level 2) In the midst of the apocalypse, Noah fights zombies and meets the most beautiful girl in the world, but will he find what he's really looking for?