Everyone loves a good review game, and this is one of my students' favorites! I call this fast-paced verb trading game "El Toro". It's based off of a card game some friends introduced me to awhile ago and once I played it I knew I had to try it with my students. I often describe it to my students as "Go Fish, but everyone fishes at once". There's no sitting and waiting in this game! It's the perfect review game for Spanish class.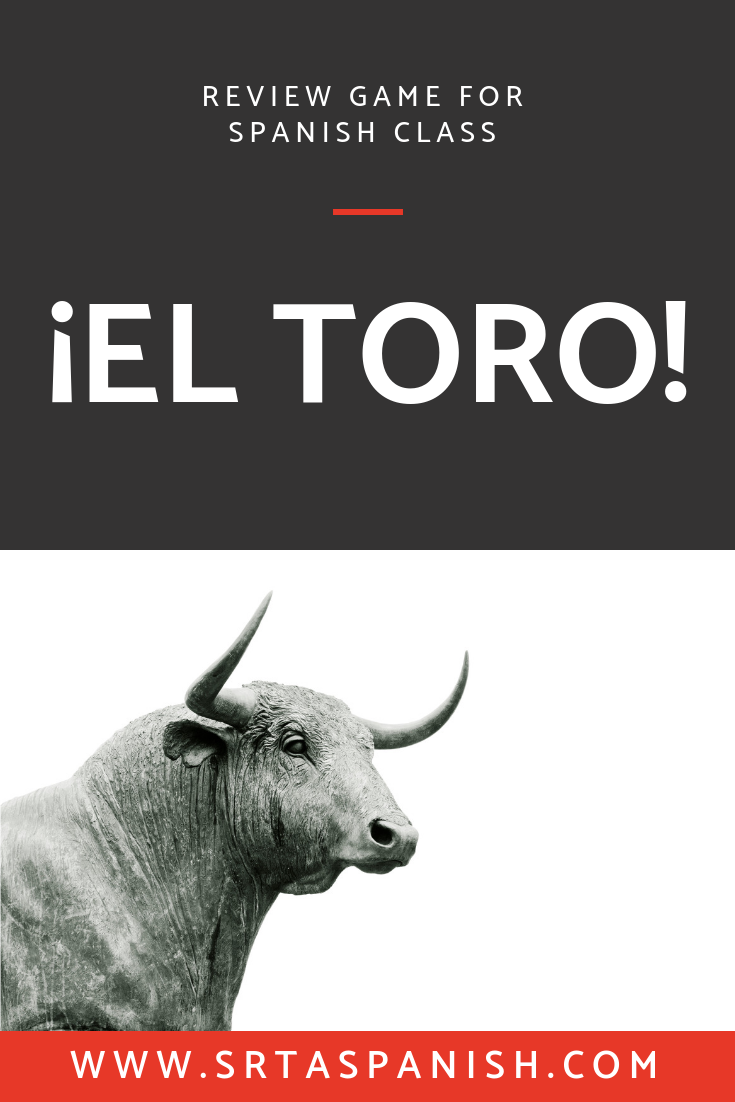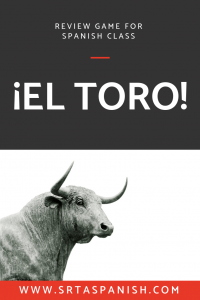 Watch the Video
Set Up
It is very similar to Spoons or Cucharas in the set up. You need a set of cards with all the verb forms (yo, tú, usted, etc) you want to review, and one verb for each person playing (ser, tener, etc). Shuffle the cards and deal them out until all of the cards are gone (6 cards/player).
Gameplay
The goal of the game is to collect all of the forms of one verb- for example, "hablo, hablas, habla, hablamos, habláis, hablan". The dealer starts the round by calling "¡Vamos!". Players trade matching verbs by calling out the number they are willing to trade ("dos, dos") and swapping when hey find another player willing to trade. Players can ONLY trade forms of the same verb. So they could trade "hablo" and "habla", but not "hablo" and "bailo" because those are different verbs.
Winning
The round ends when someone has collected all the forms of the verbs, stands up, and says "¡El Toro!". They then have to prove it to the other players by reading off all the forms of their collected verb. This step is important!! Sometimes they get so caught up in trading that they miss one or misread something. It also reinforces the verb forms you want them to review. This ends the round. I usually tell my students the winner is the first student to win a certain number of rounds, but they often get so into it it doesn't even matter. As soon as a round ends, they shuffle up, and go again!
I hope I explained that clearly! Let me know if you have any questions. I like to teach my students both Cucharas and El Toro early in the year, and then let them choose which game to play during review times.
I have several sets of cards with the instructions and materials required for both games available here!