ACTFL's guideline of 90% Time in the Target Language means I have a goal to work on. I've been trying to improve on is spending more time speaking Spanish with my students, and adjusting the textbook based curriculum to be more friendly to a comprehensible input style classroom, full of #authres that are accessible to my students. It's definitely a work in progress, but there have been a few success stories along the way! (Movie talks and Instagram, anyone?)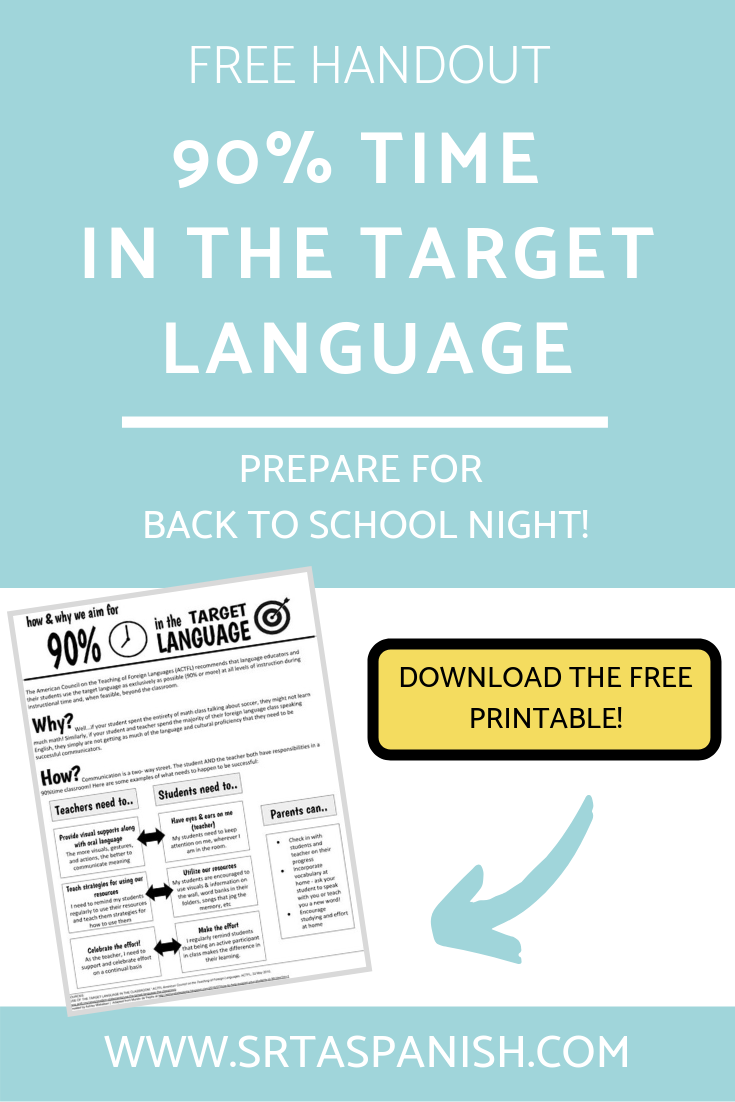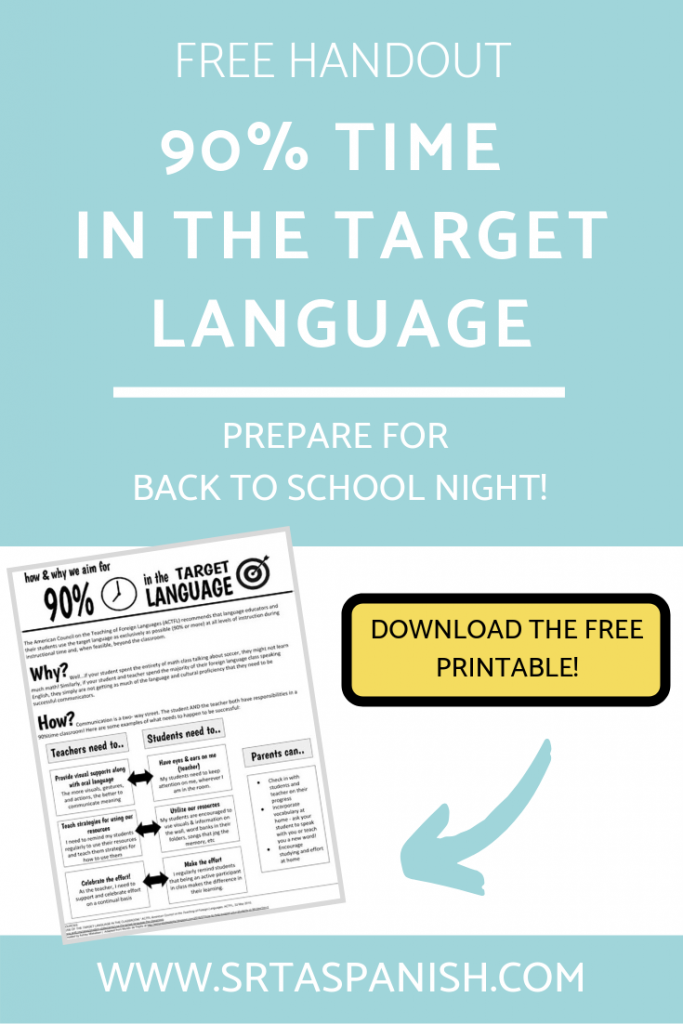 Why Does 90% Time in the Target Language Matter?
Unfortunately, something I think is kind of a weak spot has been making sure the students understand WHY they're hearing a lot of Spanish in Spanish class. To be honest, my first response is..duh. Spanish class! Spanish! But that's really not helpful for my students, or their parents. We talk about strategies for understanding throughout the first few weeks, and I try to be intentional about reminding students what those strategies are, but it's nice to have a concrete resource to hand to students and parents during the beginning of the school year, or when conference time rolls around.
Helpful Handout
First off, I have to give MAJOR kudos and thanks to Mundo de Pepita. She created the original version of this resource for her elementary school students and I loved it! She was kind and generous enough to let me tweak it to be more age appropriate for my secondary setting, and I gotta say, I love how it turned out.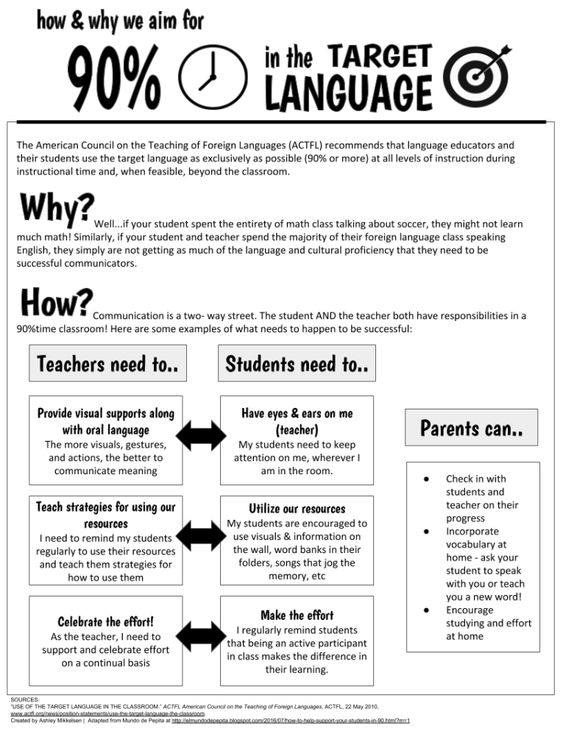 My fantastic department helped proofread and gave suggestions. The citations from ACTFL and the "Parents can.." sections are all from them. This was a major team effort. I can't wait to print it on some colored paper and have it ready for parent-teacher conferences in a few weeks!
Want to download it? It's part of my free resource library!