Are you looking for a cute teacher t-shirt to wear in your classroom during Hispanic Heritage Month? Your students will love any of these 10 tees you can wear in your Spanish classroom while celebrating Hispanic Heritage Month with your students! Check them out:
Some of the links in this post are affiliate links. This means if you click on the link and purchase an item, I will receive an affiliate commission at no additional cost to you. Thank you!
10 Tees for Hispanic Heritage Month
1. Learn a Language Share a Culture Change the World Tee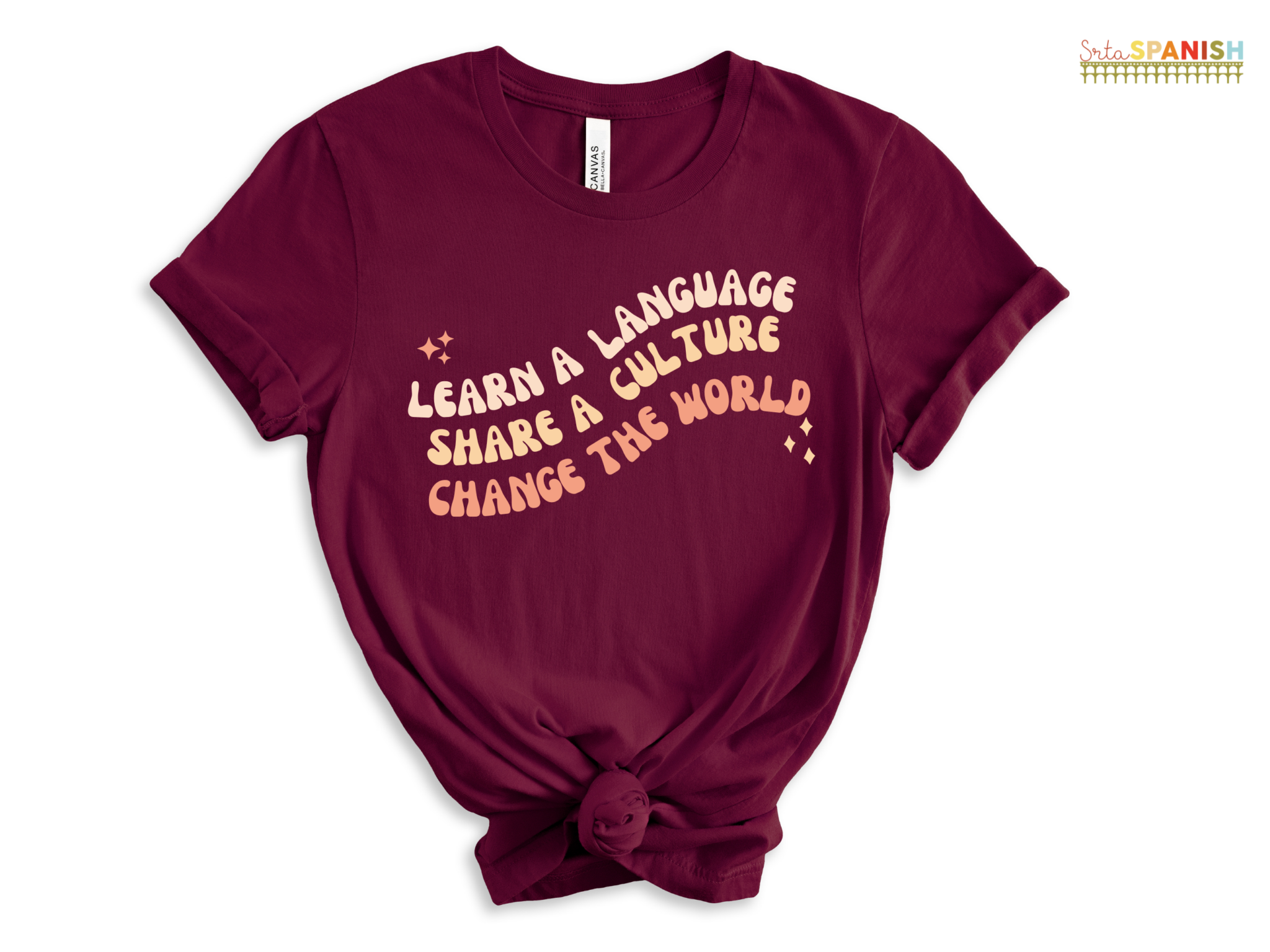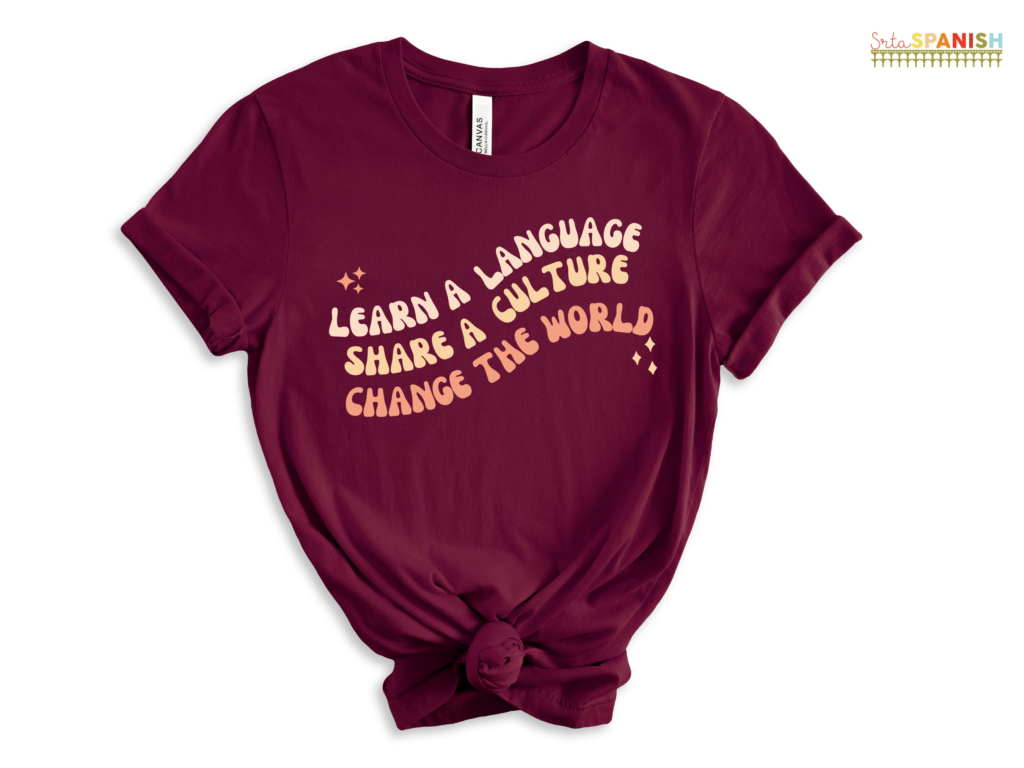 I love the message on this one! Shop here
2. Papel Picado Hola Tee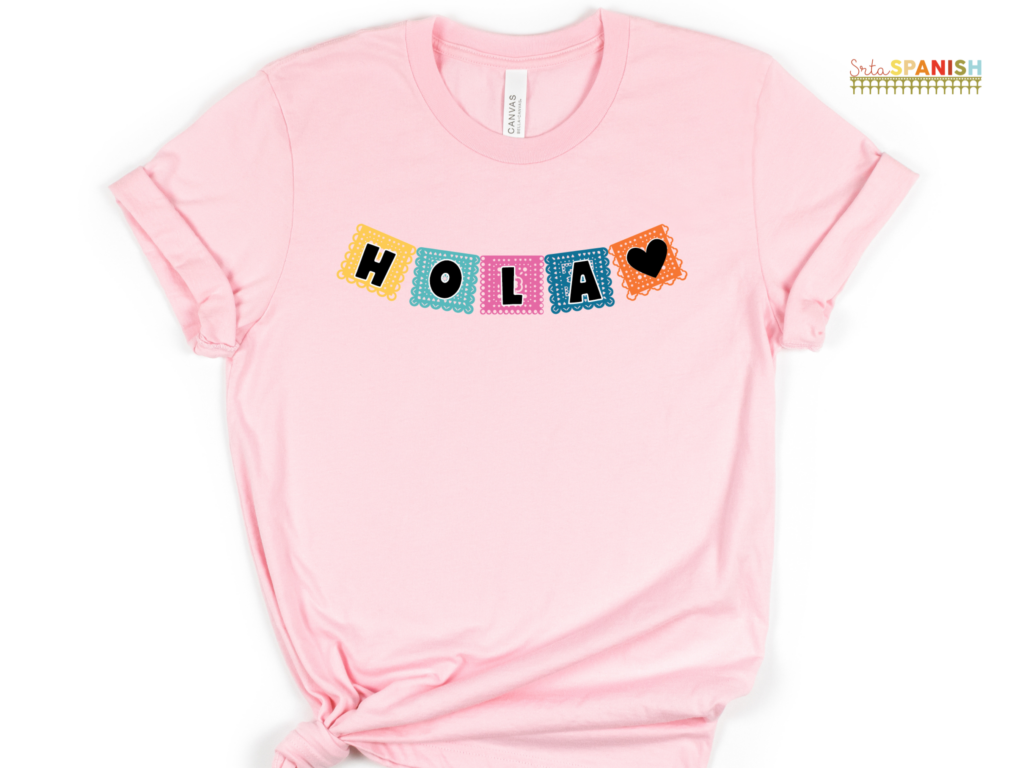 Papel picado is fun, bright, and colorful! Check out more colors here
3. En español por favor Tee
This simple design is a cute classic and comes in several different colors so you can pick your favorite! Shop here.
4. Floral Hola
This one is too cute for the floral lover and it's simple at the same time. Buy it here.
5. My America Speaks More Than English
It's just so frustrating when you hear someone make a comment like, "You moved here, speak English". Uh, PASS. MY America speaks more than English ✌️ Shop here
6. HOLA Tee
Want something simple, cute, and Spanish-y? This doodle HOLA is perfect! Buy it here.
7. Más que chips y salsa Teacher Tee
Need a reminder that this month is more than chips, salsa, and margaritas? Buy it here.
8. HOLA Tee
Looking for something colorful and simple for elementary? This papel picado alphabet tee is one of my favorites. Buy it here.
9. Hola Bonita Spanish Shirt
Hola, bonita! Buy it here.
10. Spanish-speaking Countries Flag Tee
Wan to celebrate more than one of the Spanish-speaking countries? Shop here!
More Spanish Teacher T-Shirts
If you want to see even more Spanish tees, check out my Etsy here!