Do you have students who are absent, or who just want additional resources to practice Spanish at home? I think we all know that Spanish can be really hard to do on their own, because really what helps students improve is more language that they understand and can comprehend. That being said, there are a few sites and resources you can suggest to students who ask what they can do to improve their Spanish on their own.
These are also really great resources to keep handy in an email template to parents who want to know how their child can improve. Have a struggling student? Here's what you can suggest. Have a student who needs some enrichment opportunities? These work well for that too!
Some of the links in this post are affiliate links. This means if you click on the link and purchase an item, I will receive an affiliate commission at no additional cost to you. Thank you!
Reading
:
Answer number one for students who want more resources to practice Spanish at home or parents who want to know how their students can get better? Read.more.Spanish. Read more Spanish! More reading! I'm pretty sure my eyes take on kind of a fanatical gleam when I start talking about this, but it is so important. Thankfully, many students and parents have heard or seen research about how important reading is in their student's L1 so the connection is relatively easy to make. I direct parents to my FVR Library List and tell them to sit down with their students and have them pick out a book. I've even told them to pick out one to read together as a family!
I know the shopping list might not be an option for every district or family, so I do let them know their student is welcome to join my homeroom. 10-15 minutes of reading every day? That's a fantastic amount of enrichment. However, I do subtly let parents know that if they purchase a book for their student to read, I would not be opposed to it winding up in my classroom library later. You know, Christmas, end of year, teacher appreciation week, whatever. Hint, hint.
I also encourage additional reading practice for my students who want more rigor and difficulty. Because they hear our class is fun, but are they really, really getting the language if they're having fun? You know, the "what are you doing to challenge my student" group of parents? Boom. Hand them the library list. You challenge your student to read in Spanish. Watch them read a book in Spanish, then ask yourself if they're really getting the language or not. It's an experience that's really hard to argue with!
YouTube
:
Watching and listening to Spanish is a great way to get more practice in! I have two favorite YouTube channels for this. Dreaming Spanish is AMAZING. He speaks slowly and clearly, while illustrating what he is talking about. Seriously! Many videos from his channel would also make great sub plans.
Señor Jordan – I use a lot of his videos. Like, A LOT. They're great for additional practice, they're great for the students who want the grammar. He also has a series that is story telling! He includes vocab support and has versions in present and past tense. For more Spanish practice at home I'd definitely recommend his storytelling series. He even lets students vote on the next episode! So cool.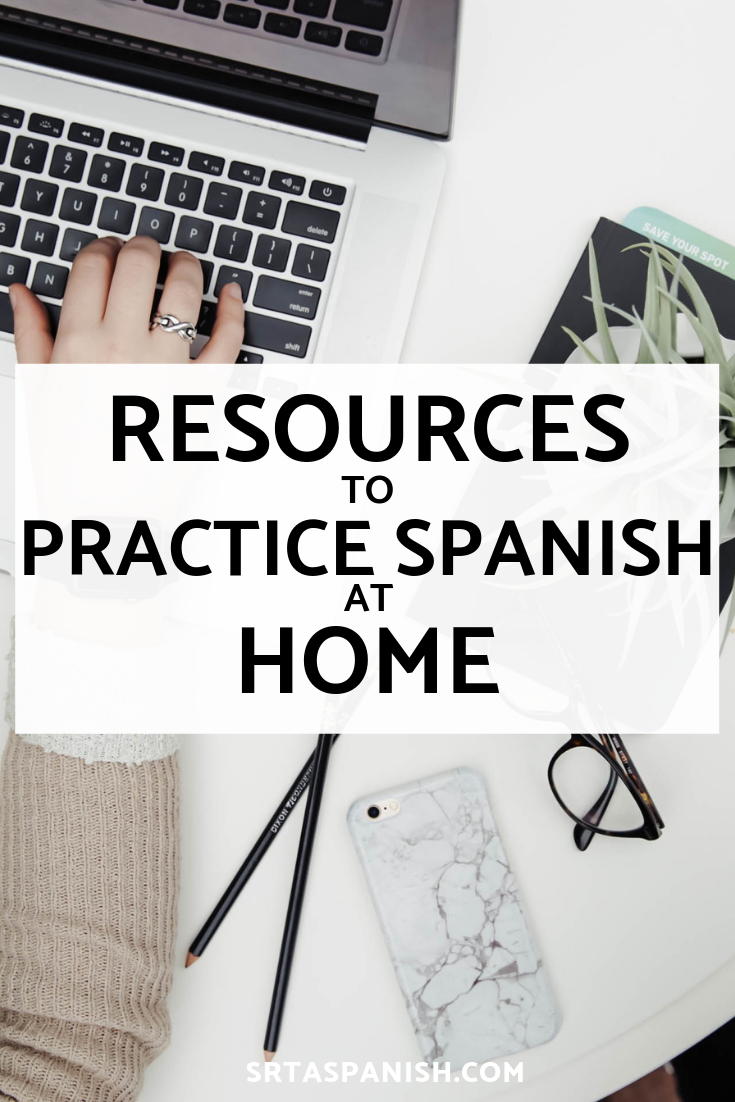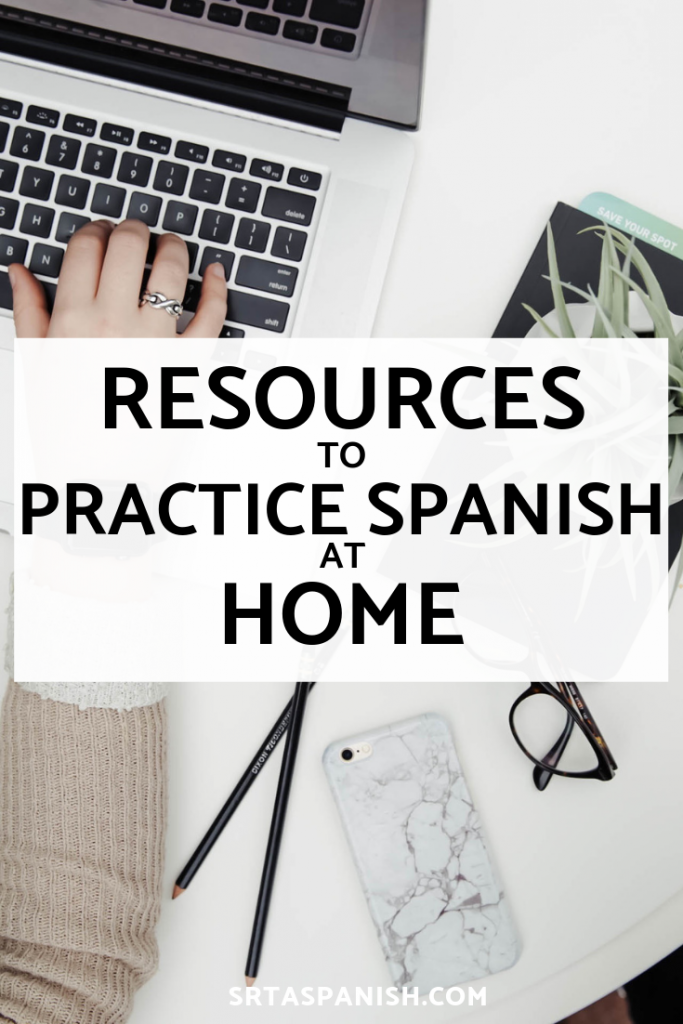 Apps
:
This is where I have the most difficulty in making a solid recommendation. There are apps out there, but I haven't really seen an app I LOVE for language learning. My top two choices are LingQ and Duolingo. Neither of them are fantastic, but they're both pretty decent. Duolingo does also have podcasts that are..okay. I find them confusing because they'll switch from Spanish to English while they're telling a story. Both apps are decent for general practice, but if you're looking to align your targets with what you're doing in class I think it'd be easier to make a book recommendation or a specific YouTube video.
Side note, Martina Bex is in the process of launching an app for Spanish and I am SO excited to see what she has come up with. I'm certain it's going to be amazing! It's called Garbanzo. Keep an eye out for that!
What are your favorite tools to suggest to your students? Did I miss any of your favorites? Drop a comment below and let me know!