This time of year can feel so overwhelming, and if you have to be gone for a sick day, doctor's appointment, or have something fun planned, a sub plan can feel like one more thing on your plate. I love to use sub days to teach a cultural lesson and this time of year it's great to talk about how holidays are celebrated around the world! I can't wait to share this reading activity and sub plan with you!
Watch the Video
Coming soon! Click here to subscribe to my YouTube channel so you get notified right away when it goes live!
Why Teach Culture to Spanish Students?
Even with novices and exploratory classes, it's important to give them an understanding on the perspectives and cultural practices in the languages they're studying. Without that context, our students are fish out of water when trying to interact with others!
Holidays in Spain Reading Activity & Sub Plan
Students read and discuss holiday traditions in Spain including the lottery, la Nochebuena, la Nochevieja & the grapes, as well as Día de los Reyes Magos in this print and go activity packet. The readings and activities are in English so it's an easy option for a sub plan, even with your novice students!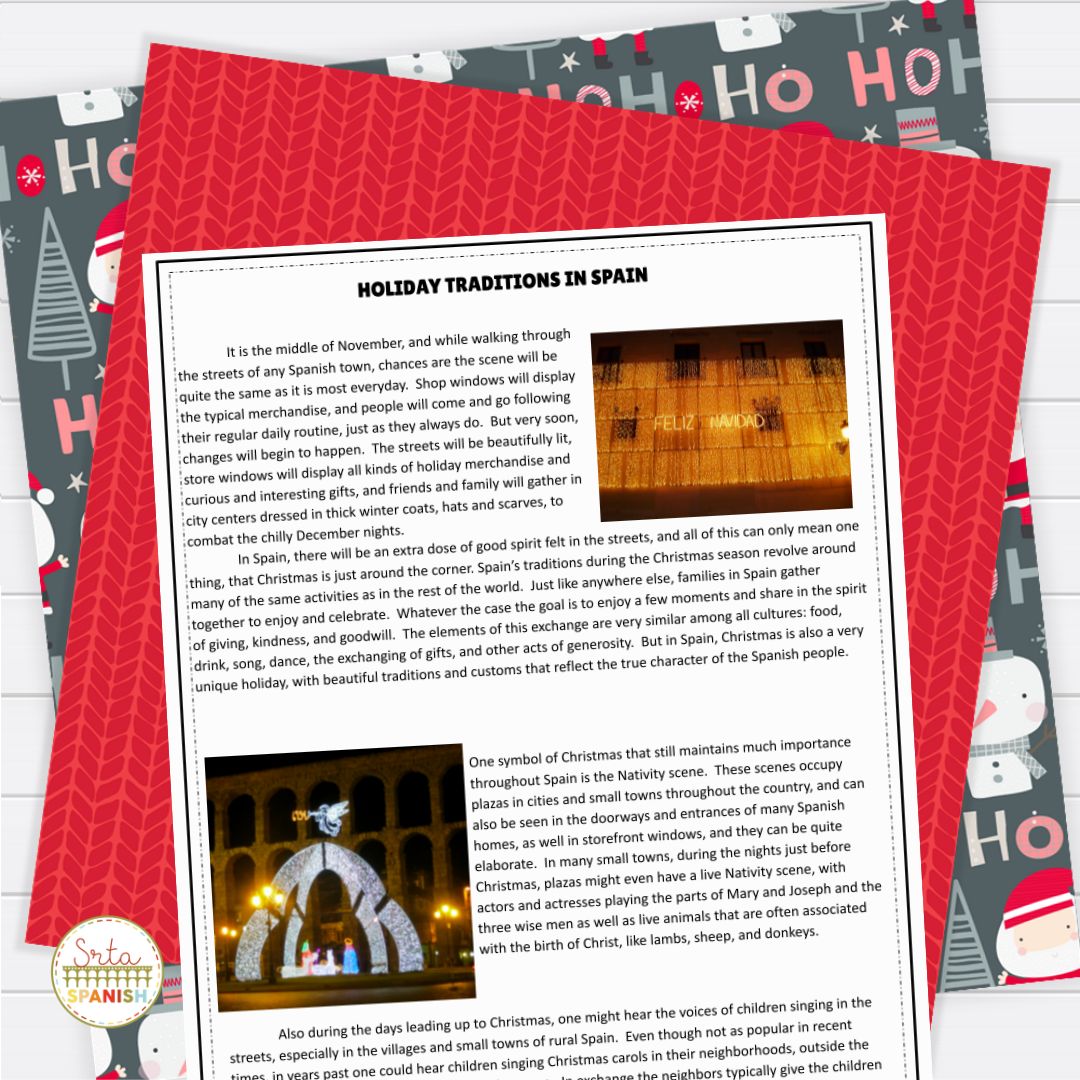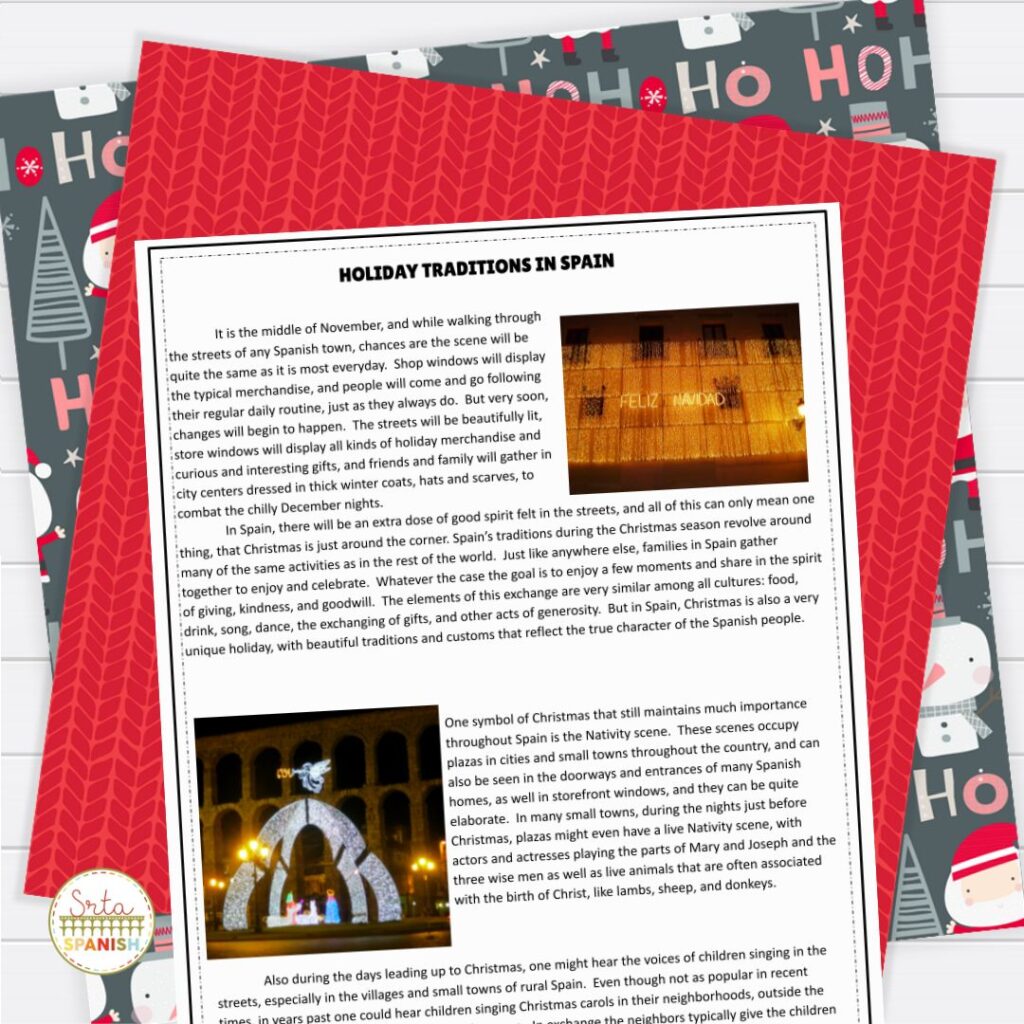 Students could work individually on this, or they could jigsaw the reading and serve as experts on one of the days for a small group. If you're not familiar with it, a jigsaw activity is when students work in groups on one section, then mix and mingle with other groups that worked on other parts of the reading.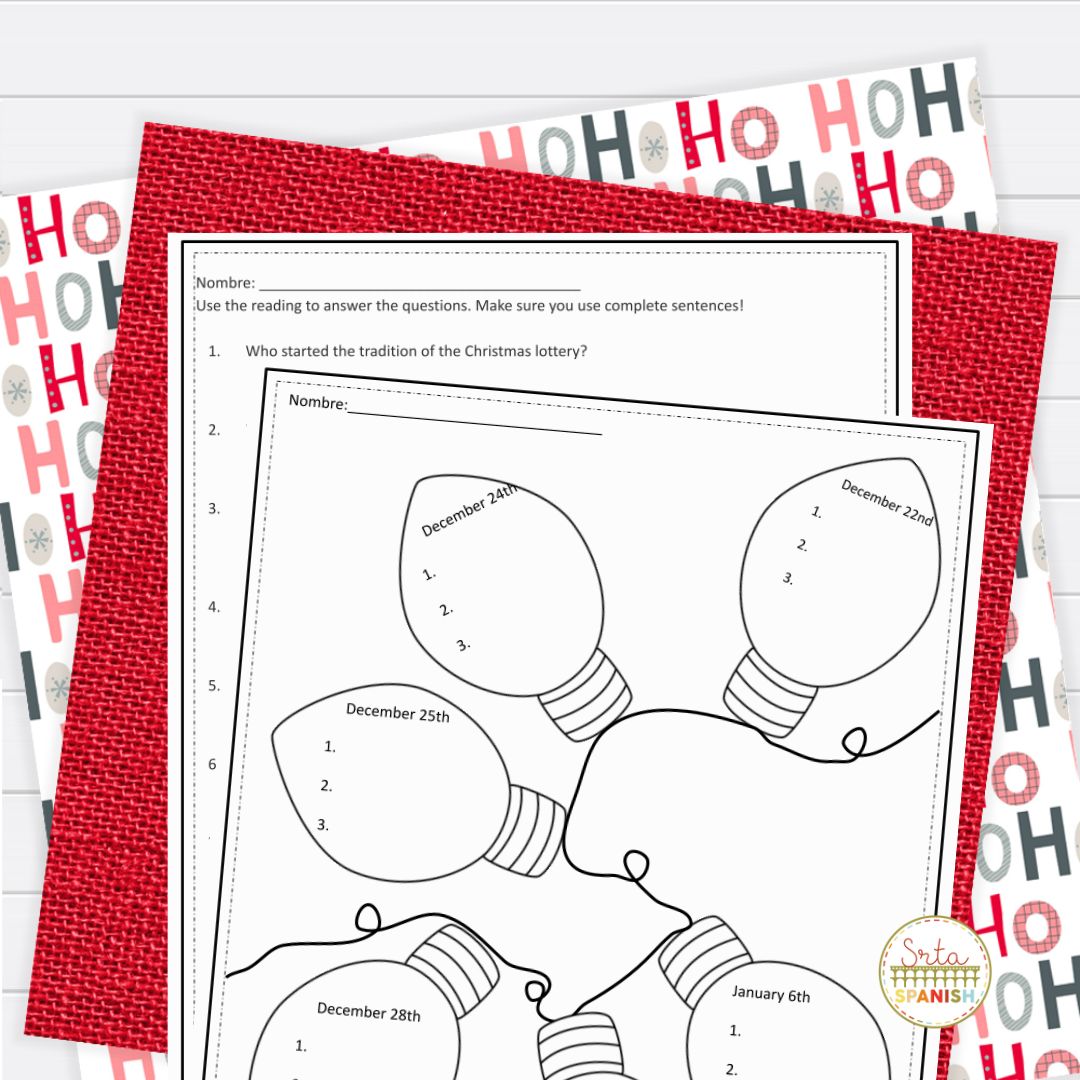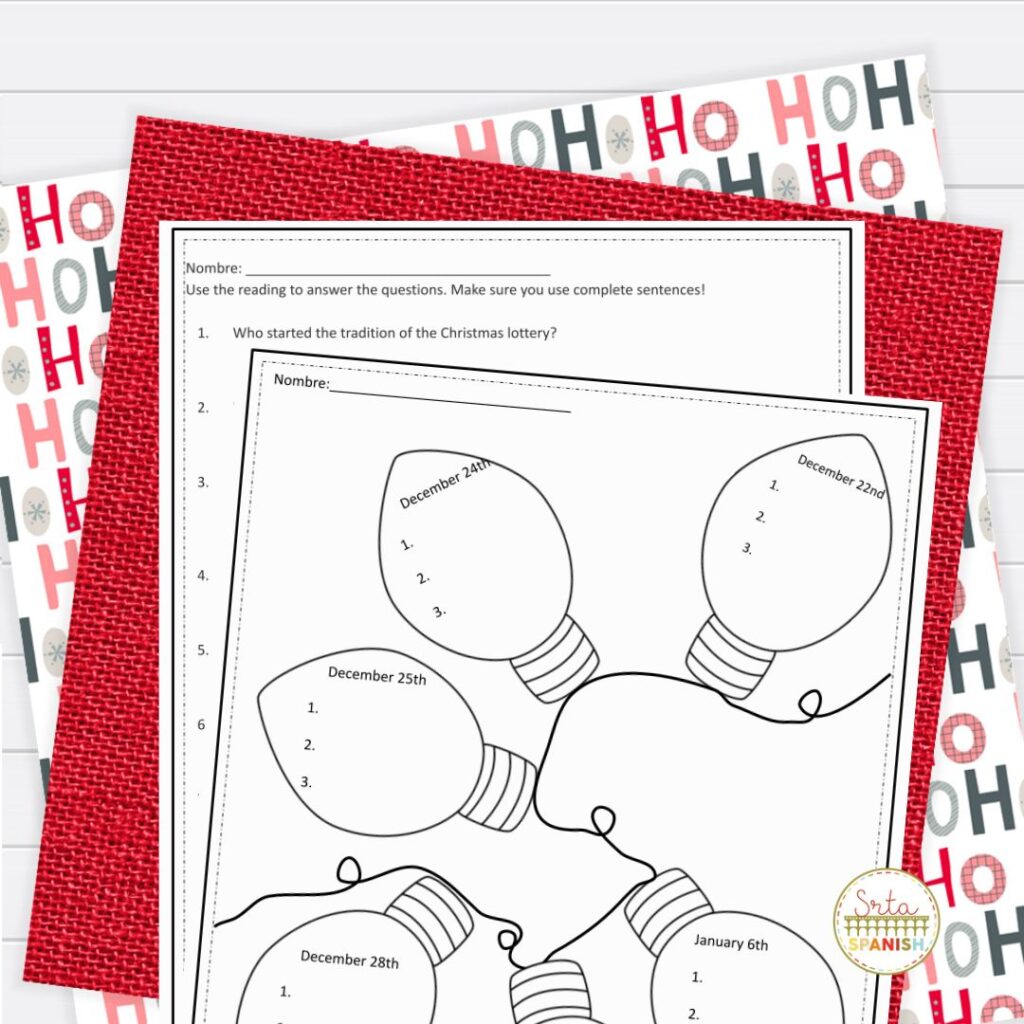 This set of readings and activities includes:
3 pages of readings in English about the holidays in Spain
1 printable graphic organizer
1 printable set of comprehension questions
All student pages (reading, organizer, comprehension questions) included digitally for use with Google Slides
Teacher instructions for how to assign via Google Classroom
Answer Key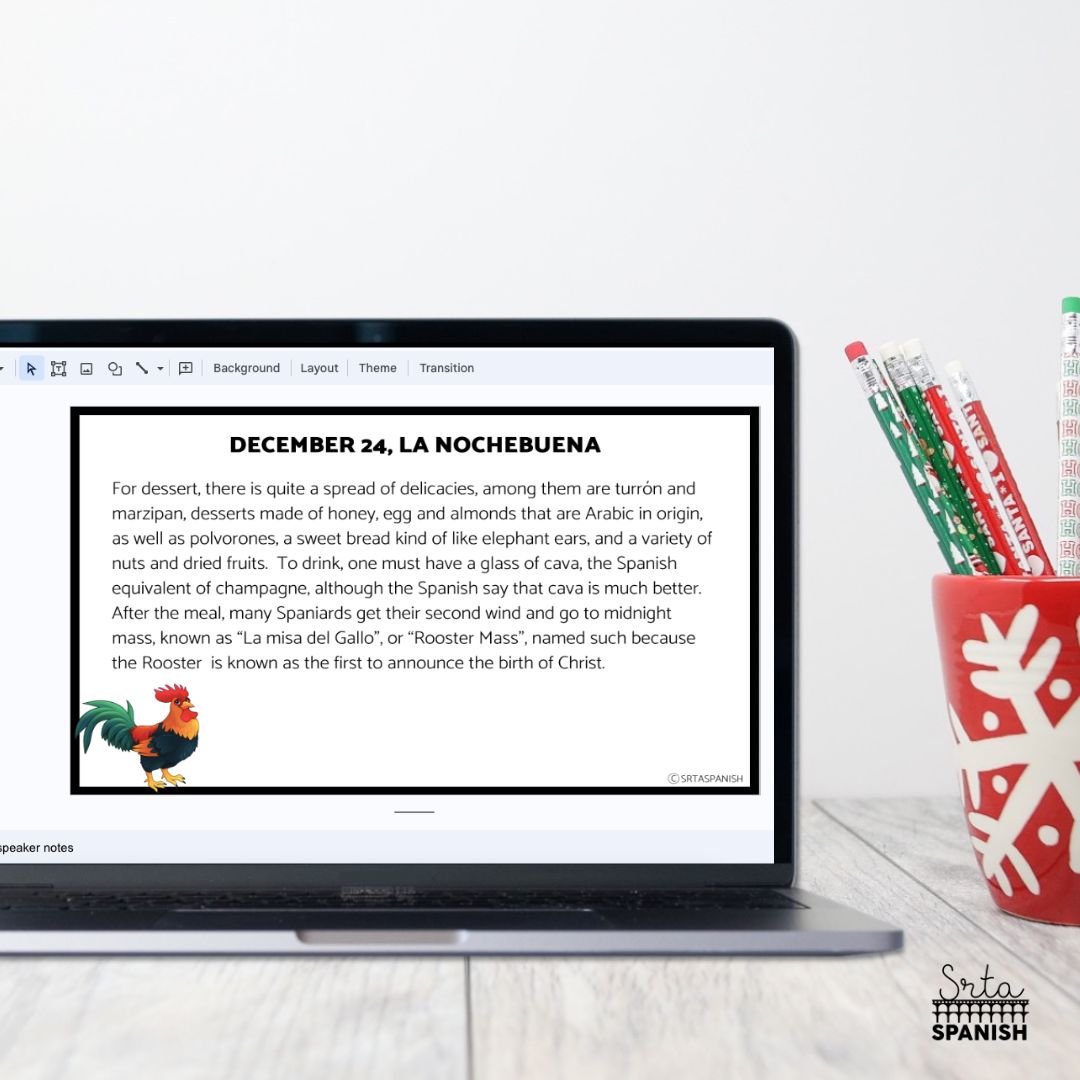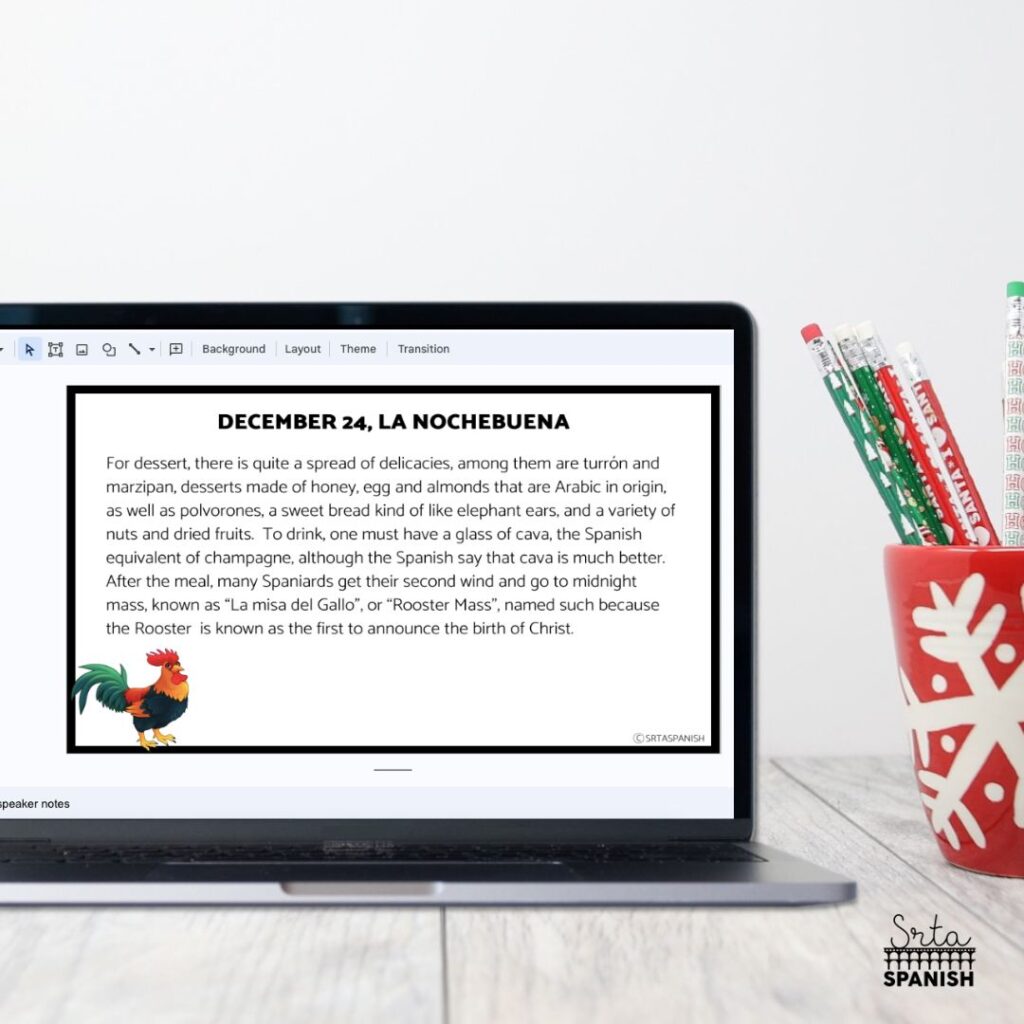 Teachers say..
"This resource was fantastic! My students so enjoyed learning about different holiday traditions in Spanish-speaking countries. Thank you so much!"
"I used this when I was absent. I was able to put it on Google Classroom for my virtual students, and my in class students were able to do it on chromebooks. I asked questions about it the next day and could tell they learned from it."
"My students thought this activity was awesome! It was great learning about different traditions that are practiced in Spain!"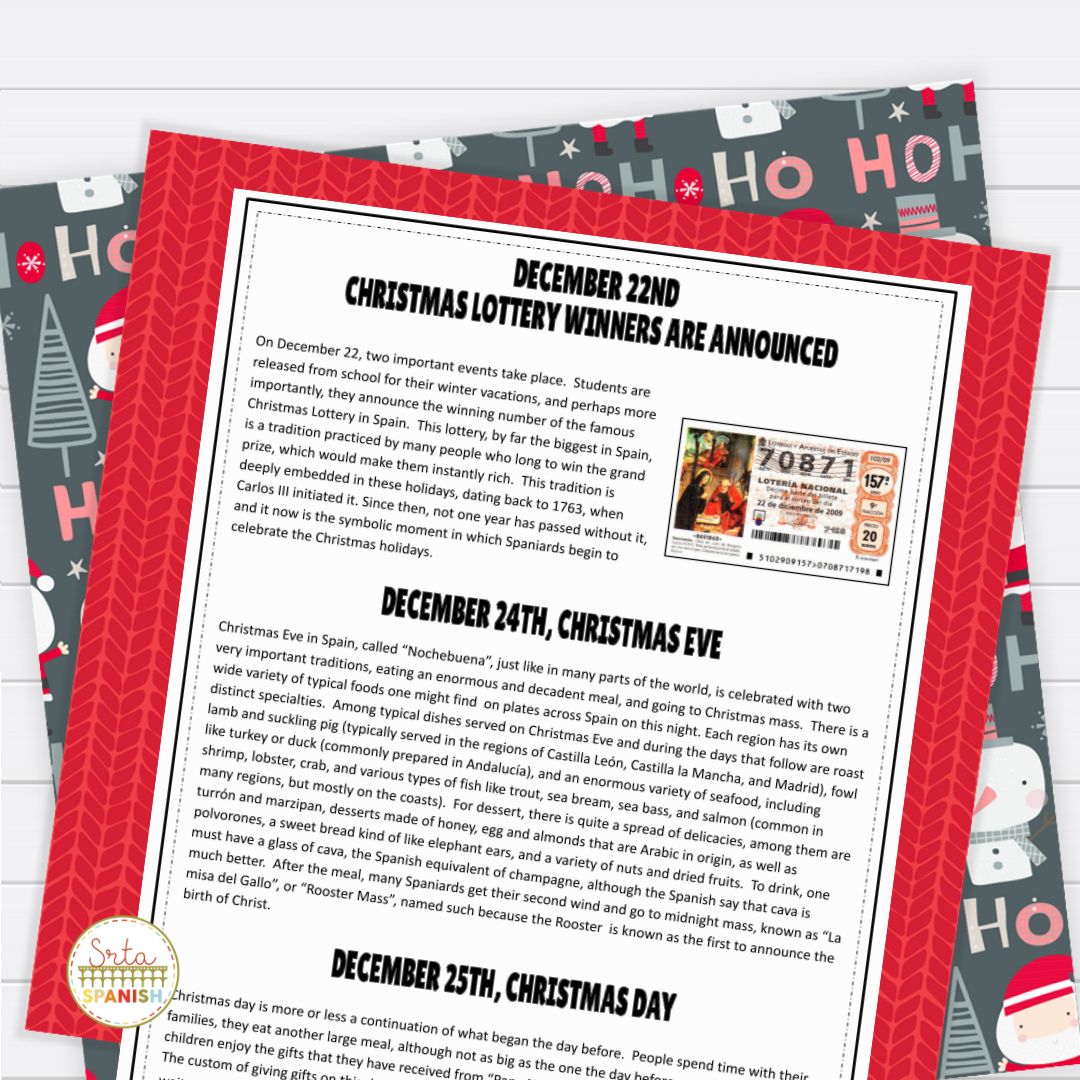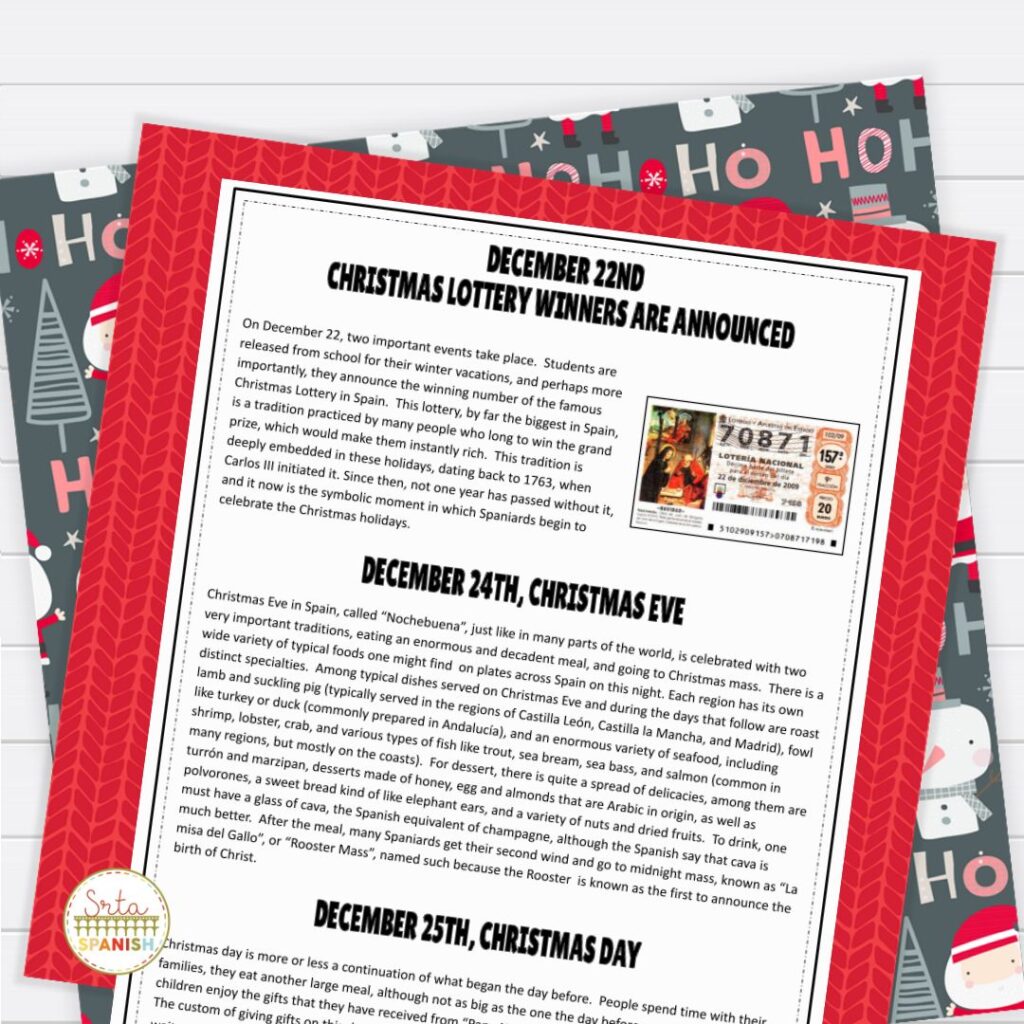 Holidays in Spain Reading Activity & Sub Plan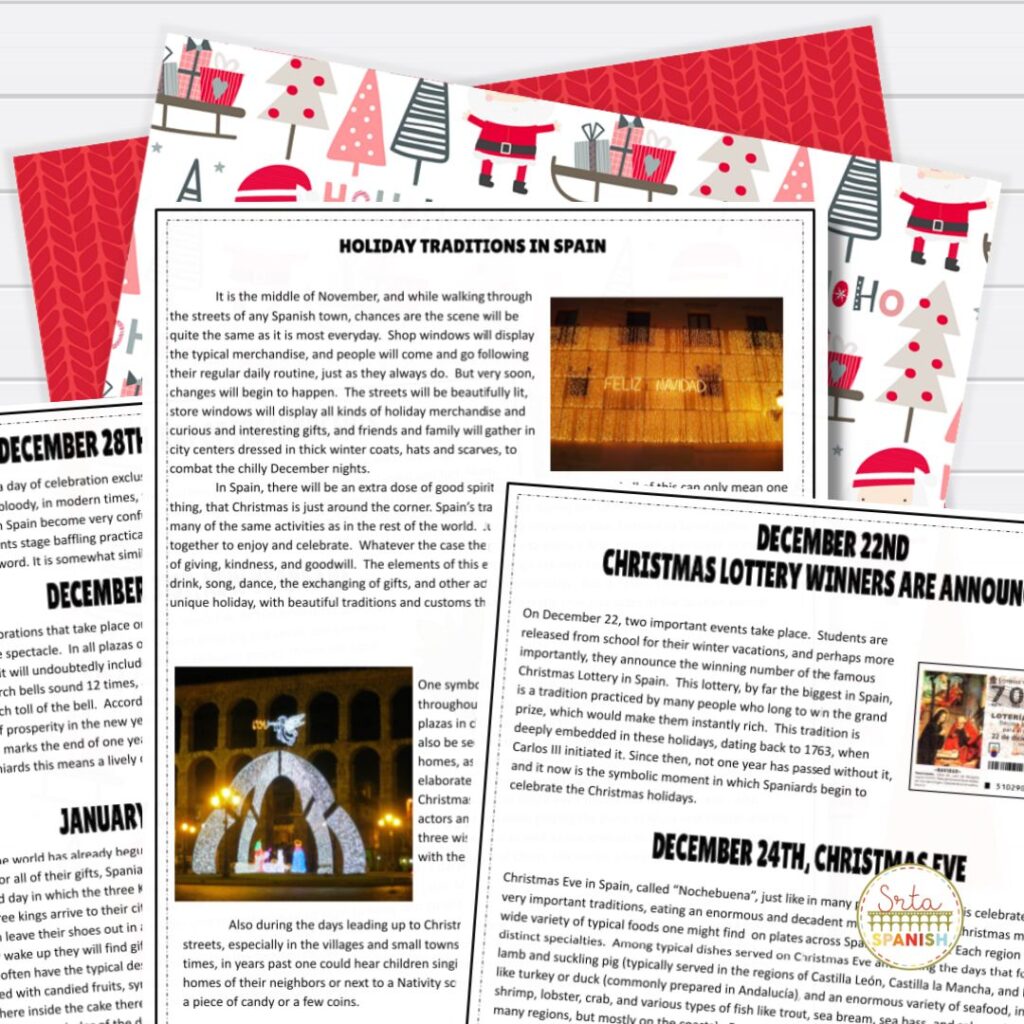 Looking for more?
Check out these lesson plan ideas for the last day of class before winter break!
If you need help with your plans for when you return from break, make sure you check out this post!