Kahoot is a great tool for reviewing and introducing content in your classes. Many students may already be familiar with it and excited about it! Here's my post on using Kahoot as a review game, in case you need some background on the site.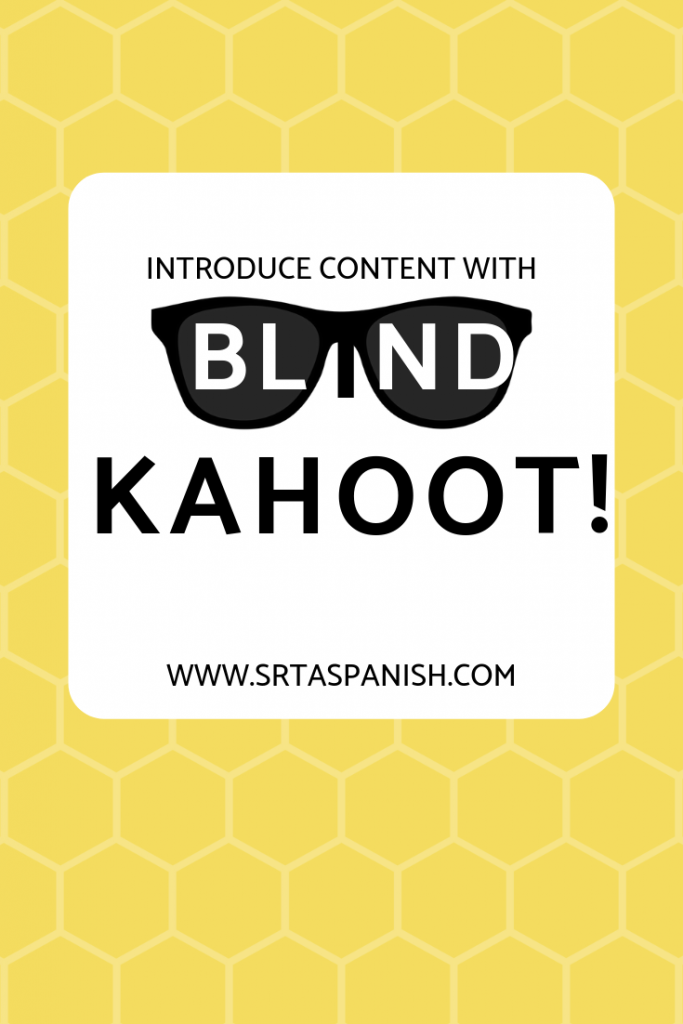 My favorite part of Kahoot-ing is a Blind Kahoot. The game structure is the same only instead of reviewing a concept, you use it to introduce it. This is especially useful for picking up on patterns. I have used Blind Kahoots to introduce demonstrative adjectives, time + ir, present progressive, and direct object pronouns. I've used it for both Spanish I and Spanish II, and all classes have said they really enjoy the activity and want to do it more often!
Watch the Video
How to Make a Blind Kahoot
Kahoot has a YouTube video to explain the concept if you'd like more detail. In general, introduce a structure to them, and practice the pattern. These examples are from the Blind Kahoot I use to introduce time + ir: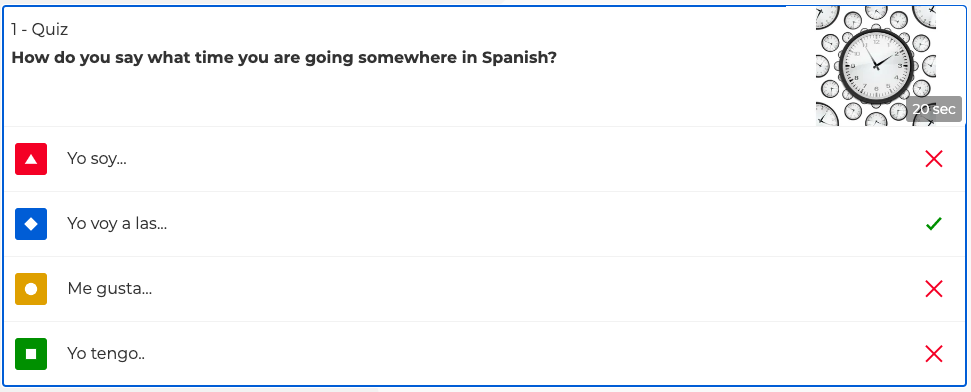 After a few goes, give them an exception and have them explain why and how! It can be as simple or as challenging as you want. Make sure you build in questions for them to voice if they understand or have questions still, and build in moments for communication.

Slowly build in more things for them to choose from, exceptions to the rule(s), reduce the time limits, vocabulary you want them to review – basically gradually up the ante and make sure you include those times to "unpack" the new information with the discussion type questions.

If you'd like to try your hand at making your own, Kahoot has a template that you can duplicate with guides built in to help you out!
Wrap Up
If you choose to do a Blind Kahoot, it's important to make sure that your students have a concrete follow up to the activity, especially when we do a Blind Kahoot instead of the typical notes to introduce a topic.
This is part of the activity I use with my students after our Blind Kahoot on time. The graphic organizer at the beginning helps students put all the information together, and the illustration activity helps students show understanding.
The next day I have students complete an entrance or exit slip that follows the same pattern – read a sentence and draw something to show their understanding. Sometimes I read a sentence targeting the structure and have them write and illustrate what they hear – whatever you want to look for in your assessment!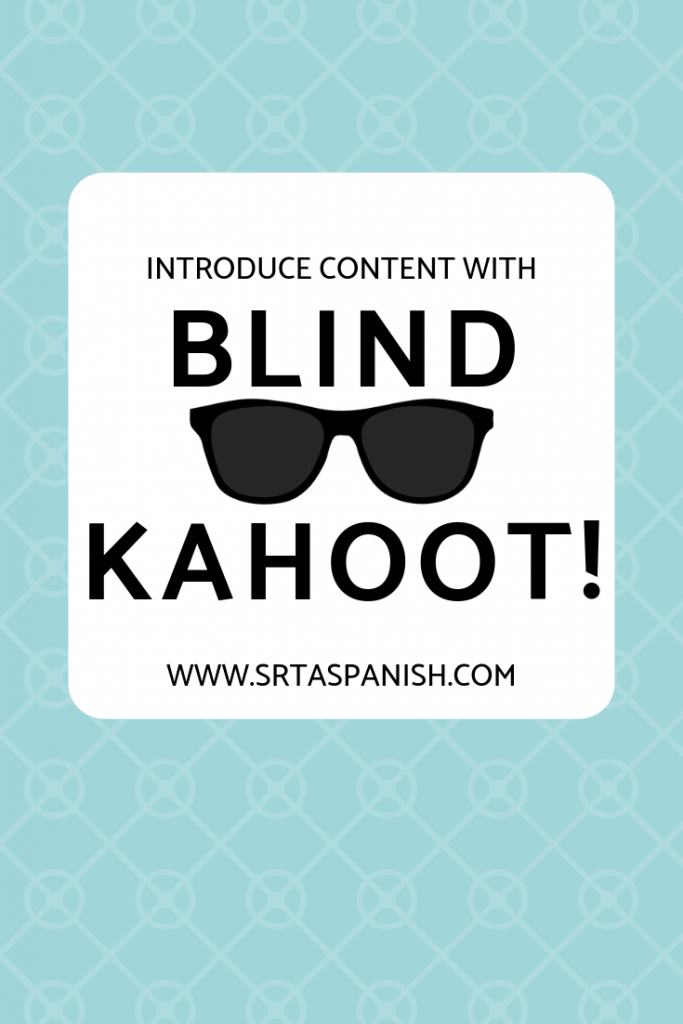 Want to try it out? Here are the Blind Kahoots I have created so far!
If you try it out, I would love to hear how it goes!