I have already shared a pile of Thanksgiving activities that I am planning on using this year, but I left one out! My Spanish 2 curriculum is PACKED. And, I mean packed. I have a really hard time fitting in "fun" things for them that don't take us away from a very strict pace.
A Movie Talk is one of the things I feel like I can "justify" because it's definitely fun and engaging, but man, do the students get a TON of practice in one short talk!
Of course, the beauty of a Movie Talk is that you can talk about pretty much anything in the clip, so you can make it fit a lot of targets! If you're not familiar with a Movie Talk, check out my post here for more info on how to get started!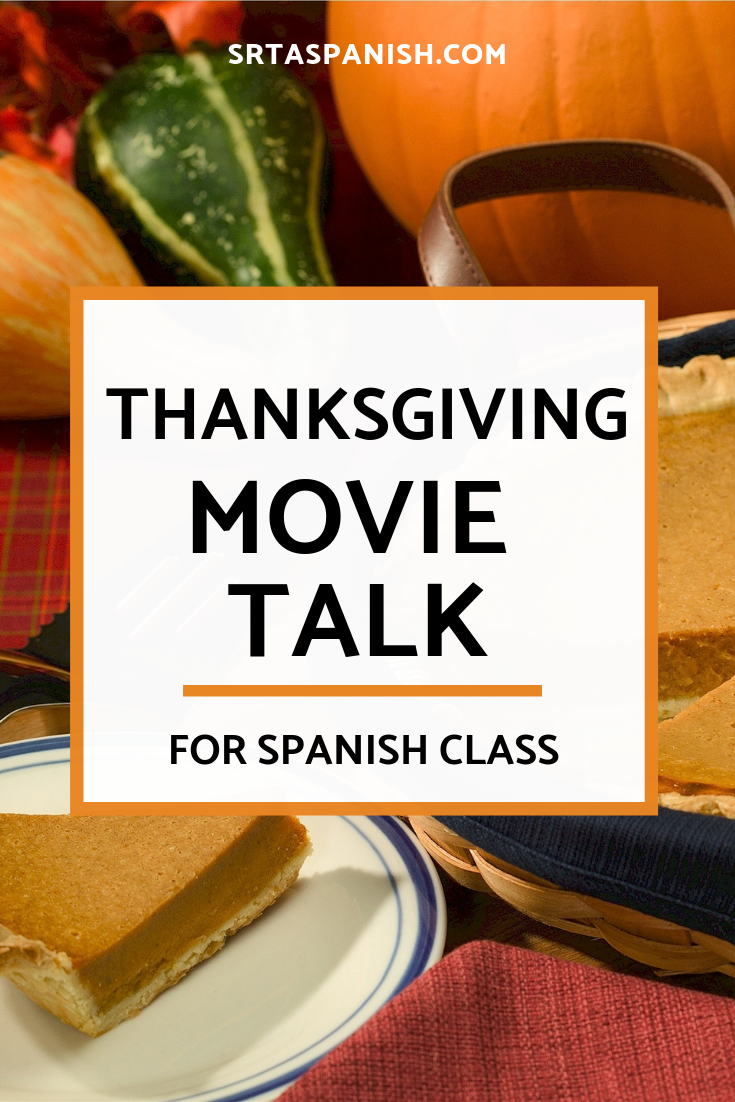 The Plan and The Resources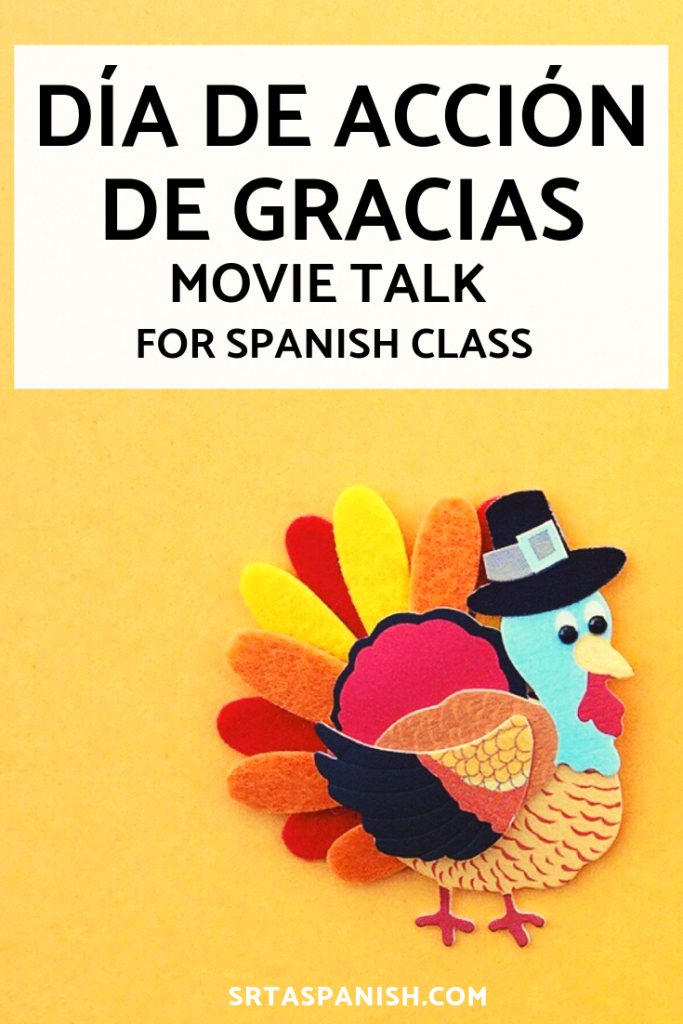 The End!
All of those resources are editable, so of course feel free to edit for your students' levels. I am tempted to use it for my ones and talk about playing the guitar and whether or not it's a happy ending – I'm sure we'd get some great discussion there, too!
As always, if you use this, I'd love to see it in action! Tag me on Instagram @srta_spanish, or on Twitter!
Have fun!
Don't forget to check out my other post on Thanksgiving activities for Spanish class!
P.S.
I'm overjoyed that you are here and reading my site! This blog is lots of fun (and lots of work!). If you have read something here that inspires you, encourages you, makes your job more fun, saves you time, or is something that you've related to, you can support this site and me easily by shopping on Amazon! All you have to do is click on any of my Amazon links, buy something (anything – it doesn't have to be what the link was for!) and I'll get a teeny commission. It doesn't cost you anything extra, and I would totally appreciate it! Thank you!

Here's a convenient link to Amazon for your clicking and shopping needs!