I have already shared a pile of Thanksgiving activities that I am planning on using this year, but I left one out! My Spanish 2 curriculum is PACKED. And, I mean packed. I have a really hard time fitting in "fun" things for them that don't take us away from a very strict pace.
A Movie Talk is one of the things I feel like I can "justify" because it's definitely fun and engaging, but man, do the students get a TON of practice in one short talk!
Of course, the beauty of a Movie Talk is that you can talk about pretty much anything in the clip, so you can make it fit a lot of targets! If you're not familiar with a Movie Talk, check out my post here for more info on how to get started!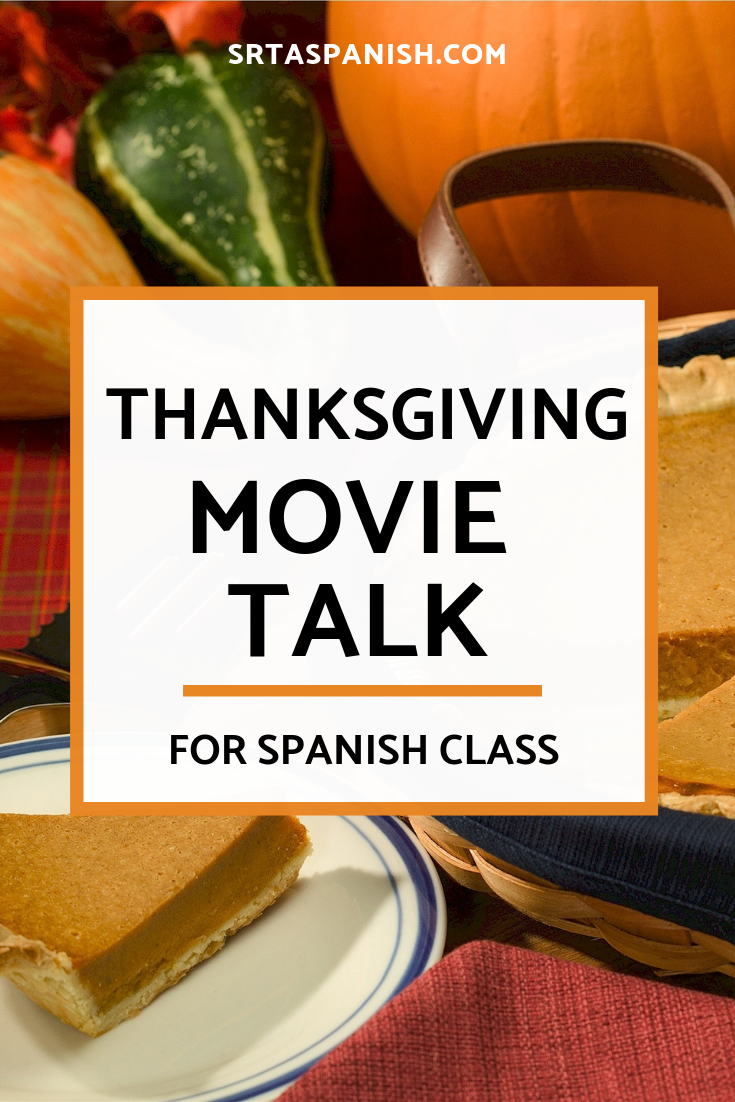 The Plan and The Resources
Students complete the warm up activity on their computers.
(If you're not 1:1, you could also do the printable warm up option I have!)
 Movie Talk using screenshots and Slides – You can easily just play and pause the video to narrate what is happening, but my screen isn't super responsive. I love using the screenshots because I know the image is going to be right where I want it!If you'd like, use the tally sheet from the printable to have students count how many times you hit certain words or structures!
Watch the full video, with sound. It's not even 2 minutes long, but it's great!
Student Re-Write – use the printable comic and let students retell the story in their own words! You could also just project the images.
If you're already on my newsletter, grab the movie talk here! Just sign in with the password found at the bottom of any email from me. Not sure if you get my emails? Sign up below to get the movie talk resources sent right to your inbox!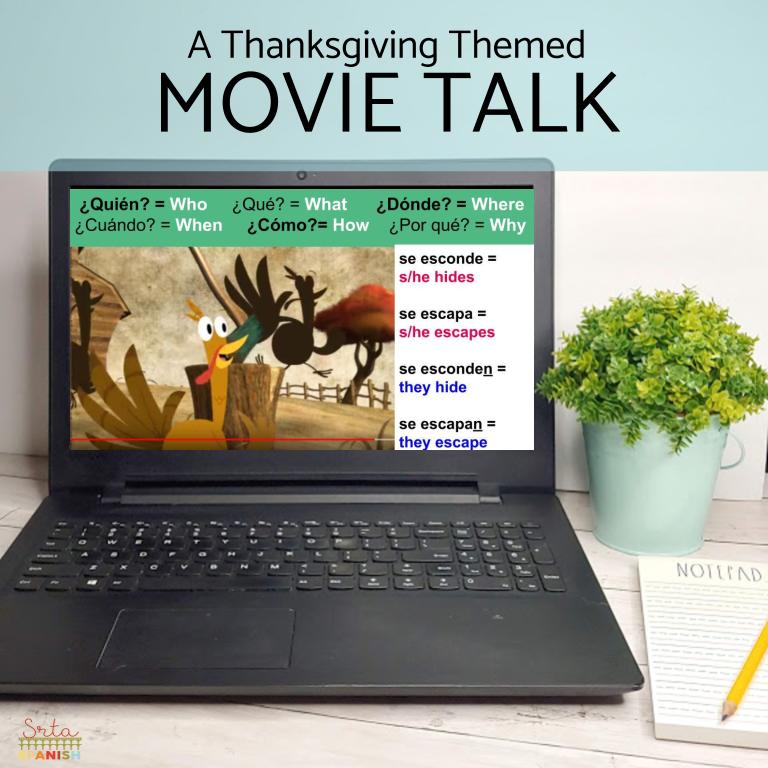 Thanksgiving Movie Talk Resources
All of those resources are editable, so of course feel free to edit for your students' levels. I am tempted to use it for my ones and talk about playing the guitar and whether or not it's a happy ending – I'm sure we'd get some great discussion there, too!
As always, if you use this, I'd love to see it in action! Tag me on Instagram @srta_spanish, or on Twitter!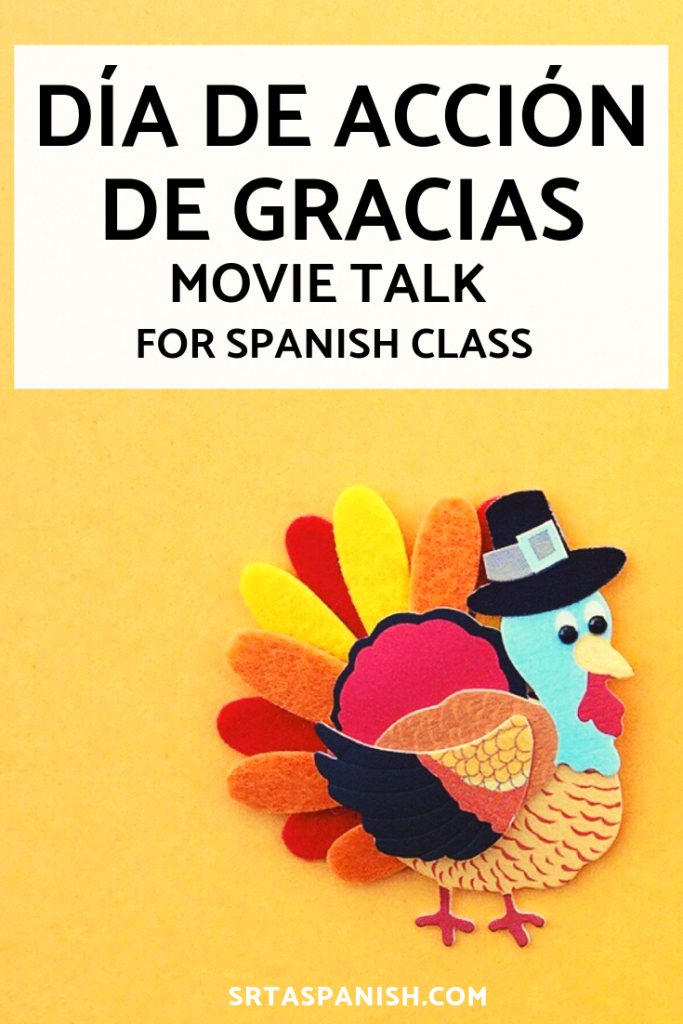 Have fun!
Don't forget to check out my other post on Thanksgiving activities for Spanish class!