Special Person Interview is an activity from Bryce Hedstrom. Some people call it Star of the Day or Star Student, but essentially it's taking one student, putting them in front of the classroom, and interviewing them in the target language. Bryce Hedstrom has many posts about how to get started as well as this resource explaining step-by-step how this process works!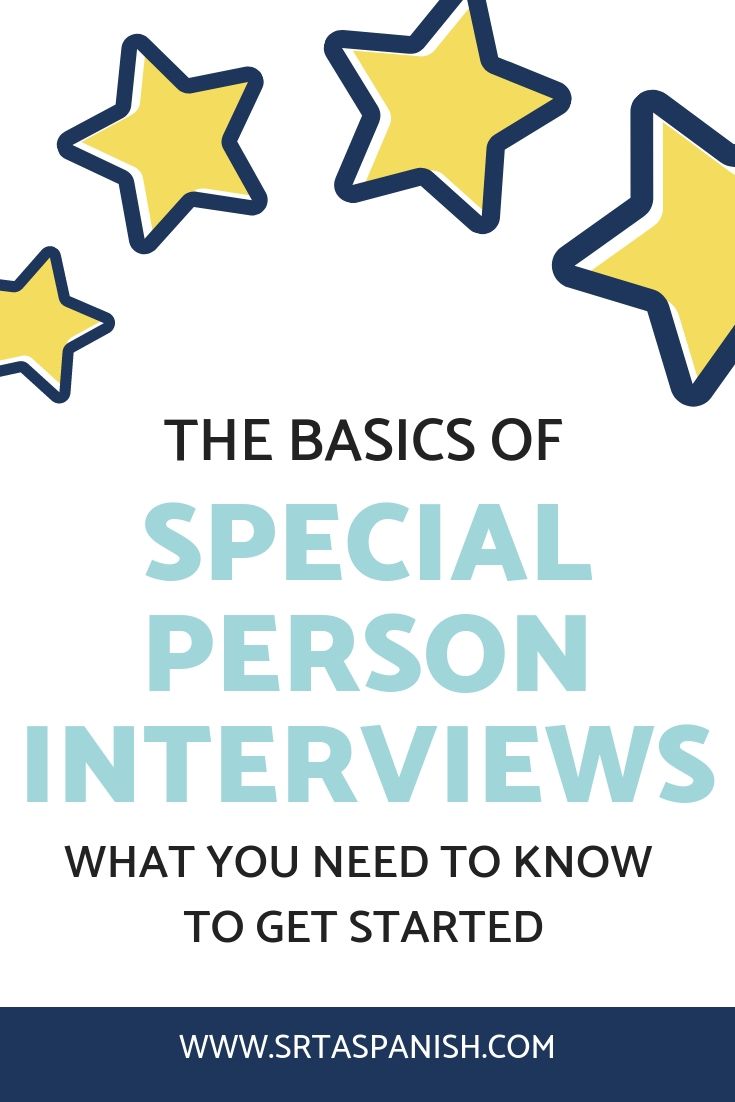 Watch the Video on All My Classroom Routines!
Rules for Special Person Interviews
Things to keep in mind to make Special Person go smoothly (from Amy Marshall):
Don't be bored yourself (if you're bored, they're bored!)
Be a good listener
Talk about the students' interests.
Pull stories out of the students
Create excitement with your voice and your actions
Talk about interesting places the student mentions
There is something interesting about every student – find it.
What challenges do you have with Special Person? What's holding you back from starting?
What to ask during the interview? – Check out this list from Bryce Hedstrom for some interesting questions that kids want to ask each other and what they want to talk about! There's also this PDF of questions Bryce Hedstrom suggests. Here's the presentation that I use! Give it a Google – there are TONS of conversation starters that would make great questions!
What to do with the shy kids? – Don't force them. Let them "sit and soak" up the language. It will come when they are ready. They should be paying attention and engaged, but don't need to be speaking and in the center of attention.
How do you keep kids in the target language? – Use presentations, visuals, and WRITE ON THE BOARD to give them the support they need. If they need a vocabulary word, give it to them!
How do you keep students engaged? – Keep it short! 10 minutes or so is a good time frame or you will lose them.
How do you keep track of the information? – Write & Discuss about the kids and the information you have learned. A student secretary writes, or you type it on the computer as you discuss it so you have a record.
Who goes first? – The very first time you do this, you may not have a brave student. Try inviting another teacher or your administration in to be a special guest for your first try!
What do you do when you're done with Special Person?
There are several options! When you finish, you could give everyone in the class a few minutes to write as many sentences as they can about their classmates. The special person will write about themselves. You could also do a Write and Discuss about the students that you have talked about, putting together a short paragraph as a class based on what they remember from the interview. Amy Marshall suggested several activities you could do with that Write and Discuss paragraph to follow up:
Horizontal Translation
Fill in the Blank
Marker Game
Textivate, Quizlet, GimKit
Many people like to do a Special Person Quiz. Bryce Hedstrom has a form here that is an easy print and go resource for this! The important thing to note here is that you are not assessing their grammar skills. You are assessing the information gathered about the Special Person.
What are you looking for? Students should share in complete sentences, their writing should be comprehensible, and they should be writing information shared in class – not stuff they already knew about the student from outside of class time. Again, the handout linked from Bryce Hedstrom has guidelines on the top!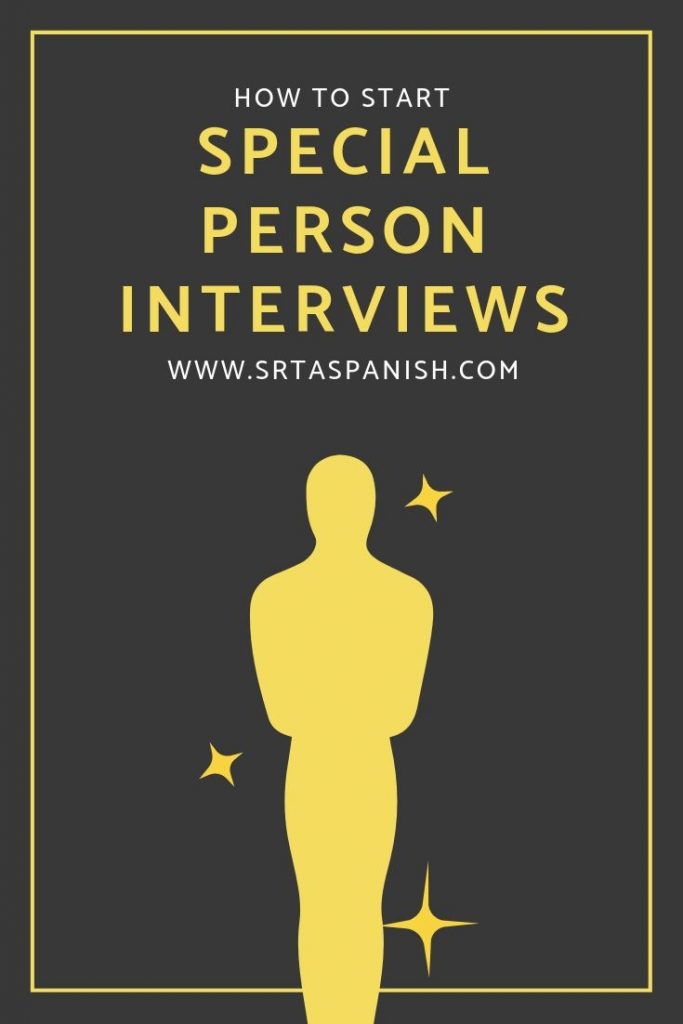 More on Special Person Interviews
Are you still looking for ways to get started with Special Person Interviews? Check out my post here on bringing in your admin as your special guest!
Have you been doing Special Person for a little bit? Check out my post here on reflections and things I added to change it up!