This year with Spanish I we're trying to go full on comprehensible input, storytelling, you name it! One of the first things we're doing to implement this is changing up the routine at the beginning of class. I mentioned those routines briefly in my digital planner post, but one of those routines we're incorporating is Persona Especial!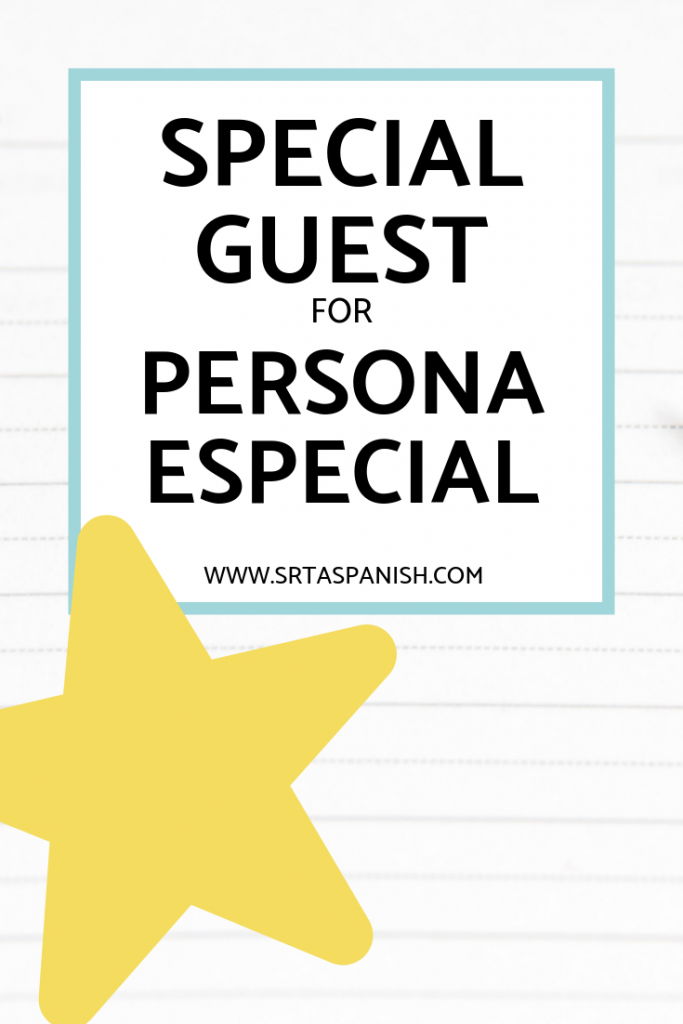 What is Persona Especial?
Persona Especial, or Special Person Interviews, come from Bryce Hedstrom. He has loads of resources shared about it and what it is, but I think he sums it up best here:
Interviews let students paint themselves the way they want to be perceived, rather than the way they have been known up till now. When students volunteer information about themselves they have something to live up to and this becomes a building block of community in the classroom.
Wow! How powerful is that? Interviewing students one on one in front of the class allows and encourages your classroom community to grow, as well as improving language usage in a natural way. (Please read the rest of that post, it's amazing). You can also check out my post on the basics of Special Person Interviews here!
How To Get Started?
On his blog, Mr. Hedstrom has shared a pile of resources, including a document of questions to help direct the interview! I also searched Special Person Interview on Youtube and found a few videos here and here that helped give me an idea of how they might run. The presentation from Mis Clases Locas' High Frequency Verbs Unit (present tense) saved me a ton of time putting together the slide show, and she also has great post on how she uses that unit here!
Inviting our Administration to be our Persona Especial
When my teammate and I were planning this, we knew our first Persona Especial was going to happen pretty early in the school year, and we wanted to come up with a way to help put the classes at ease. We decided to write an email to our principal and vice-principal to ask for their help! Here's an idea of the email we sent:
Good morning,

[Teammate and I] are planning for the beginning of the year and would LOVE to have your help as special guests in our Spanish 1 classrooms. Here is what it would entail:

On [date] we would each need one of you the first ten minutes of [class periods]. We would be using you to demonstrate Special Person Interviews, a new technique we're trying in class. We would ask you basic interview questions (in Spanish!) and help you through how to answer (in Spanish!). Our hope is that the students will see what the process is like and see that it is not scary, and that we will help them!

Please let us know if you can get us in on your calendars. This is something we would really like to make happen! Thanks!
Aaaand…send! To clarify, we asked both of our principals because our Spanish 1 classes overlapped, and they're busy people! We sorted out schedules then made sure to send calendar invites with our room numbers so they were reminded when and where.
Our Special Guests
The day of the interview, students came in and found their spots. I moved a special chair into a spot for Persona Especial that was clearly different. The principal came in and the students knew something was going on. I welcomed them and we all greeted them. I projected the slides and we got started! To clarify, my admin are not Spanish speakers. They know how to say their names…and a few words here and there. Perfect guests for Spanish 1!
I asked them the questions in Spanish, pointing and pausing to the supporting question in English as I went. When it was time for them to answer I helped them through the sentences so they could also answer in Spanish! After they answered I stepped away from my interviewing location and "reported" out to the class. "Clase, se llama..[name]."
As we progressed through the interview I went over their answers and encouraged the students to help us recall the information they let us know.
I also did a little bit of connecting with the students. As the administration shared their likes and dislikes, we also talked about what students had in common with them! I tried hard to stay within the ten minutes I had requested of their time, but we easily could have gone for longer! As we wrapped up, I had the students thank them and say see ya later!
Reflecting
I am so grateful for my principal and vice-principal being willing to come in and do this! They took time out of their busy schedules to come and connect with my classrooms and we had such a good time! The students got to know them a little bit better, and it helped connect us as a classroom and school community.
After they left, I had my students do a Special Person Quiz and write down everything they could remember about our Special Person. This helped me get some information about how it went, and it gave me a few ideas. I think next week I will add slides with support for the structures to help them in recalling the information.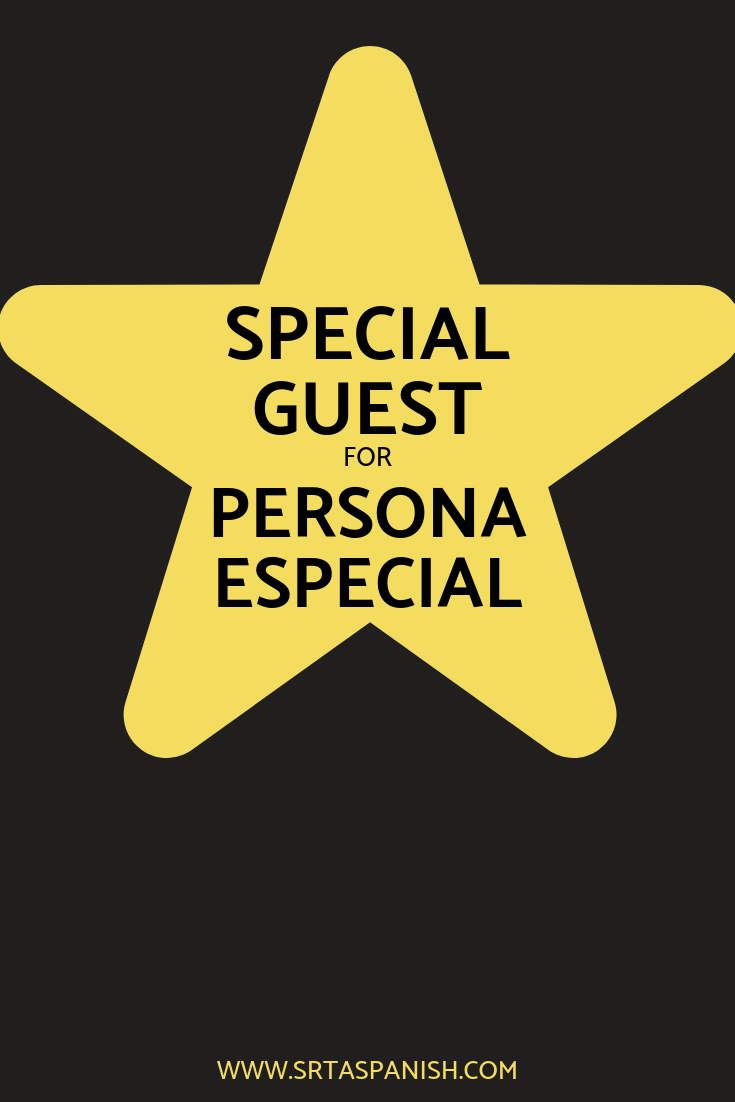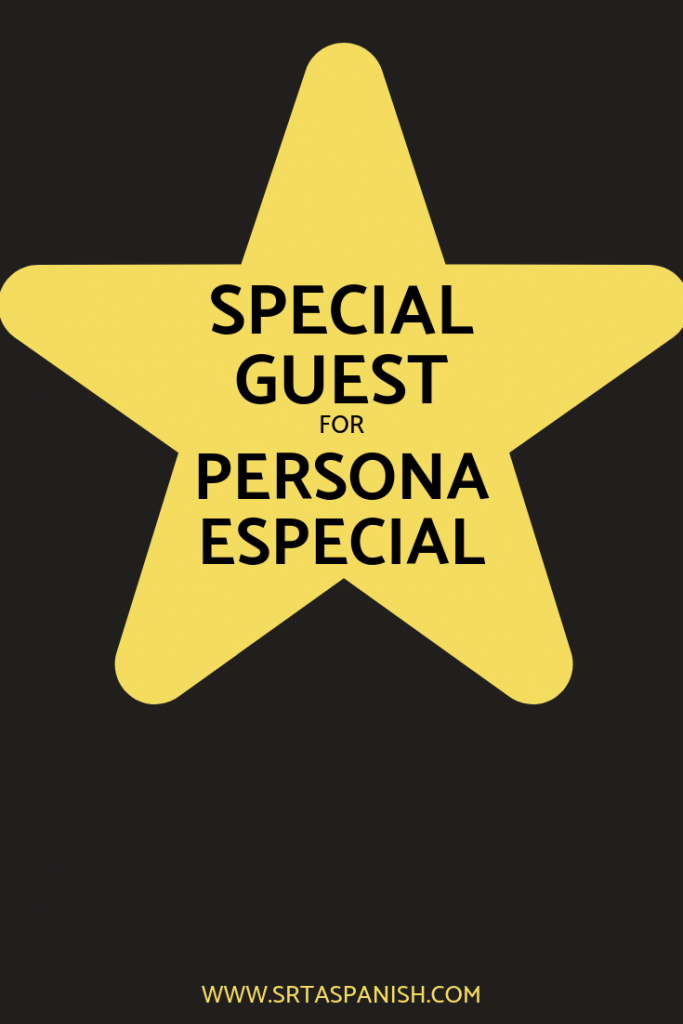 This was a great way to start off our Persona Especial routine! I would definitely do this again next year.
Looking for more? Check out my post reflecting after a quarter of Persona Especial!