Last week on Instagram I posted in my stories about getting some planning done, and I got some questions about the planner that I was using! I thought I would do a post showing and sharing the digital planners I am going to use this year.
Planner #1 – Google Slides
The first of my planners is in (surprise!) Google Slides. Truly, you can do ANYTHING in Google Slides!
I currently have a Slide for a To Do list and reflecting on how things went, a monthly overview, and then week by week.
The week view has space for both preps, as well as any additional notes. Last year I added things like fire drills and meetings into that spot and it was handy to see it next to my plans. I also like that I can link my activities there, so it's easy for me to share with a colleague!
Planner #2 – The Spreadsheet
The second planner I'm using this year is actually a shared spreadsheet!
My department and I are trying to implement CI/TPRS strategies this year. One of the first things we wanted to focus on were switching out our warm-ups for other routines. We're planning on doing weekend chats on Mondays, reading on Tuesdays, Música Miércoles from Mis Clases Locas on Wednesdays, Persona Especial a la Bryce Hedstrom on Thursdays, and a Picture or Movie Talk on Fridays!
This planner is just for one prep and we set it up for the quarter. I think the following quarters will be sheets of their own so it's easy to click between them. No one likes scrolling forever!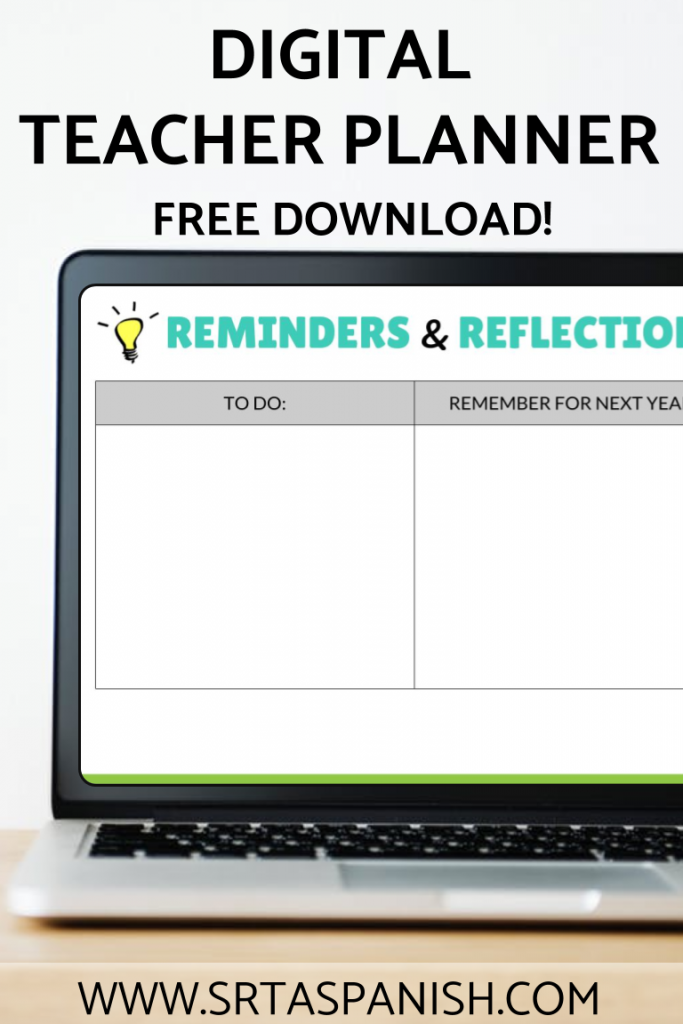 There! Those are the digital planners I'm going to use this year!
What do you use to keep yourself organized? Are you a paper or digital person? Let me know!