Celebrating Hispanic Heritage Month in your Spanish class is great, but sometimes it's fun to take the celebration to the whole school and really share history and culture with the student body as a whole!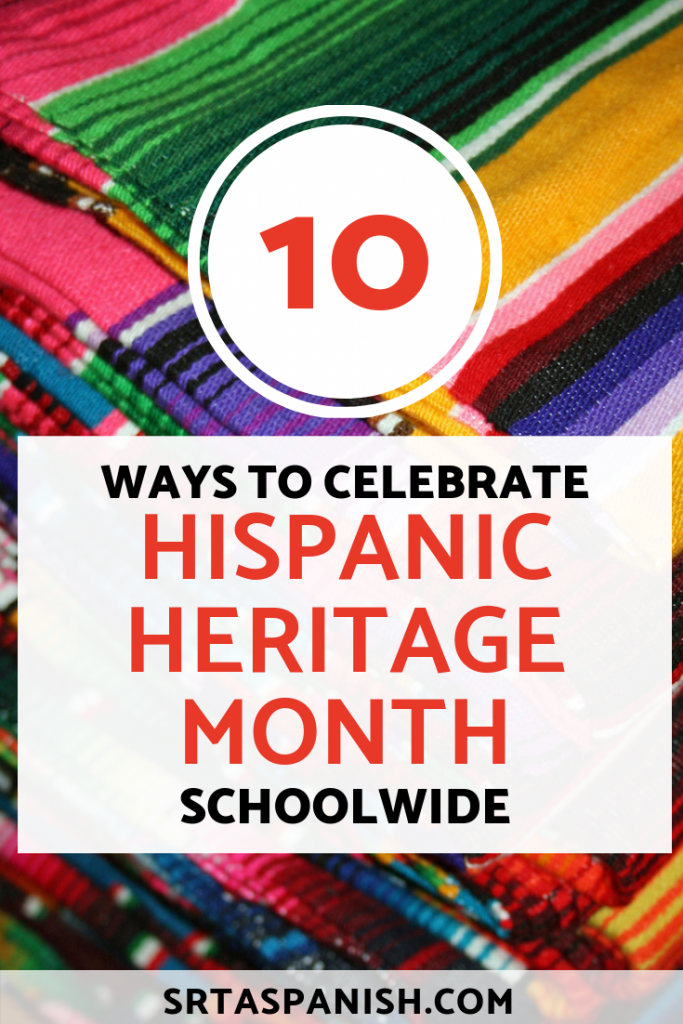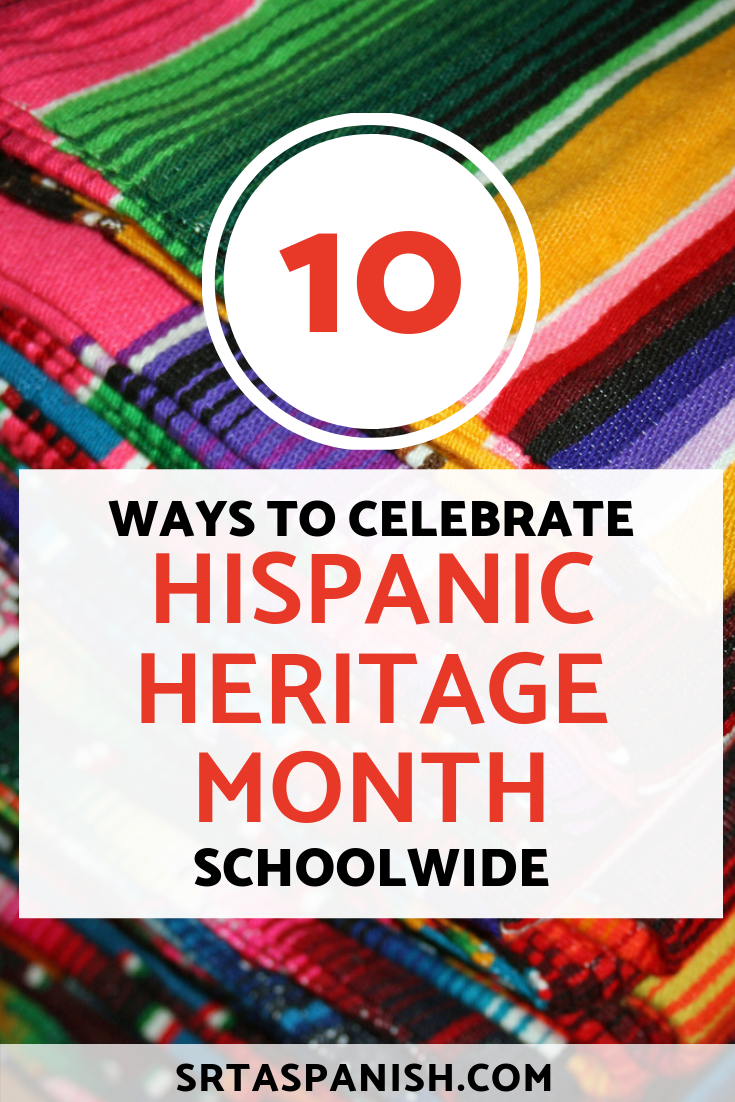 Unfortunately, as teachers we have a lot on our plates. Most of us just don't have time to cook up plans for a celebration of Hispanic Heritage Month school wide! If that's the case, don't fret! Pick and choose from these ideas for your student body, or they would even be perfect for your Spanish club! Here are some simple ideas for ways to celebrate in your school:
If you're looking for lesson plans for Hispanic Heritage Month in your Spanish classroom, check out my post here!
Ten Activities to Celebrate Hispanic Heritage Month in your School:
Invite your student body to volunteer with members of your community that speak Spanish – or any of these other great activities from Sol Azucar!
Play music during passing periods, before, or after school Check out these lists from Mundo de Pepita and La Profe Plotts for how to get started!
Plan and host a a Wax Museum event, where students dress up as the person they have learned about and hold a "pose", like a Wax Museum, until someone walks up to them and presses the "button" near them. Then students give a short speech about that person's life. Everything you need to get started can be found here!
Organize a Food Truck Day for your students!
Play a movie after school! Check out this list from Spanish Mama for some ideas of titles you could choose!
Trivia on the morning announcements – collect guesses in a Google Form, during homeroom, or with their first period teacher.
School-wide music bracket! Check out this one from Mis Clases Locas for a ready to go resource!
Make announcements over the loud-speaker about the accomplishments of famous Hispanics. You could even have your students present information from their printable research poster projects!
Make a mural as a class or club, then display prominently – in the cafeteria or atrium would be great!
Work with your school media specialist to highlight books and novels that celebrate Hispanic culture!
There you have it! Ten ways to hold a school-wide celebration of Hispanic Heritage Month! How are you going to recognize it this year?