Celebrating Hispanic Heritage Month in your Spanish class is great, but sometimes it's fun to take the celebration to the whole school and really share history and culture with the student body as a whole!
Unfortunately, as teachers we have a lot on our plates. Most of us just don't have time to cook up plans for a celebration of Hispanic Heritage Month school wide! If that's the case, don't fret! Pick and choose from these ideas for your student body, or they would even be perfect for your Spanish club! Here are some simple ideas for ways to celebrate in your school: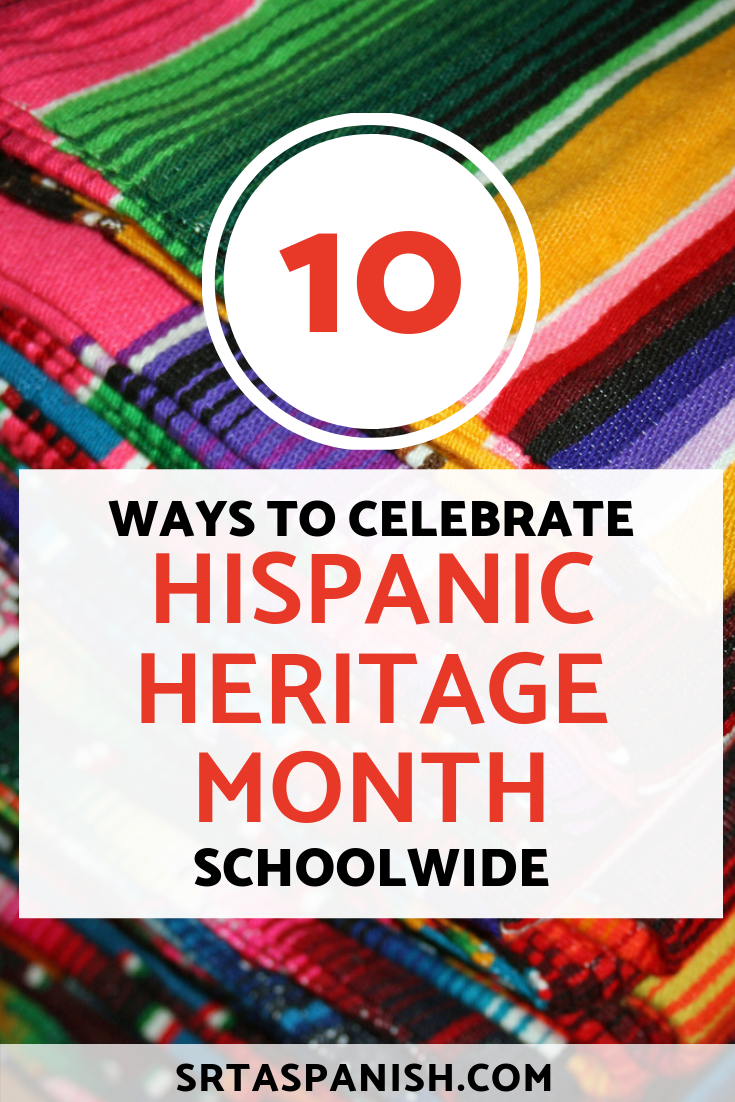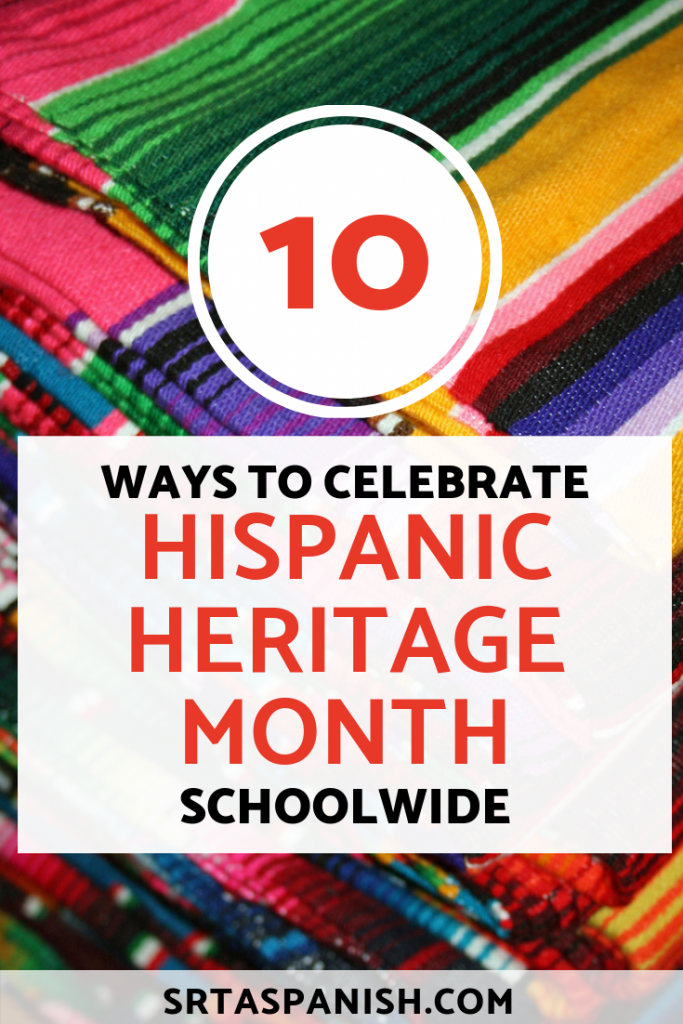 If you're looking for lesson plans for Hispanic Heritage Month in your Spanish classroom, check out my post here!
Watch the Video
Ten Activities to Celebrate Hispanic Heritage Month in your School:
7. School-wide music bracket! Check out this one from Mis Clases Locas for a ready to go resource!
8. Make announcements over the loud-speaker about the accomplishments of famous Hispanics. You could even have your students present information from their printable research poster projects!
9. Make a mural as a class or club, then display prominently – in the cafeteria or atrium would be great. (Option 1 from Kid World Citizen // Option 2 from La Profe Plotts )
10. Work with your school media specialist to highlight books and novels that celebrate Hispanic culture!
There you have it! Ten ways to hold a school-wide celebration of Hispanic Heritage Month! How are you going to recognize it this year?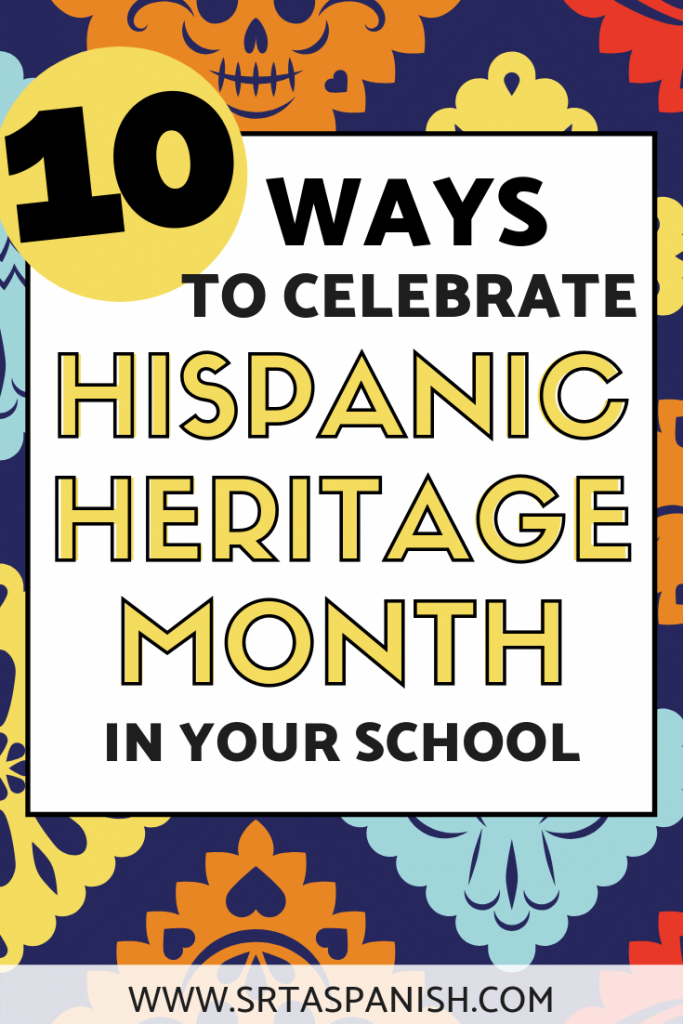 More on Hispanic Heritage Month