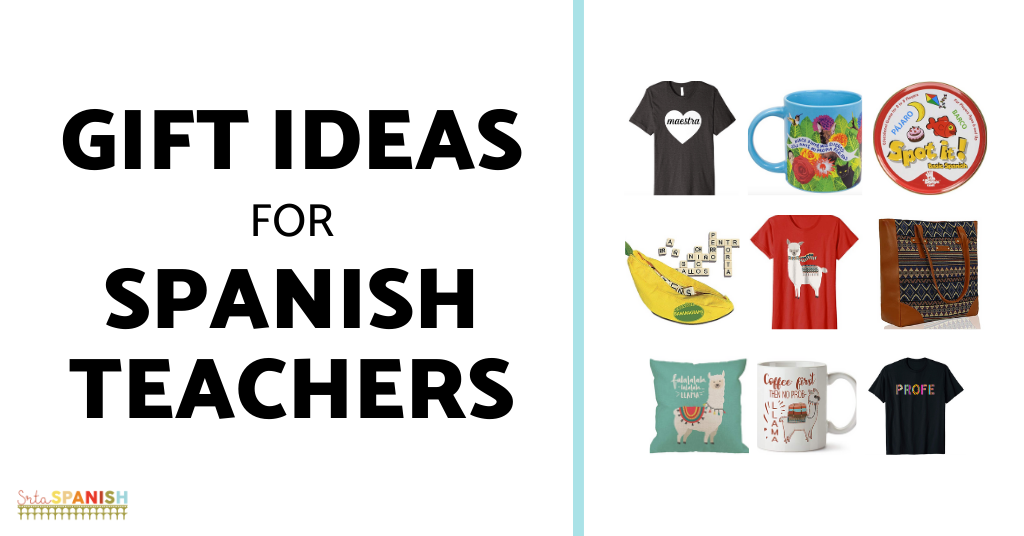 Sometimes we just want to spoil a teacher friend – or ourselves! This post is a round up of gift ideas for Spanish teachers! I tried to split up the ideas into easy categories so you can find something just right for the Spanish teachers in your life!
This post contains affiliate links, which means if you click through and purchase something using my links, I receive a small commission at no additional cost to you. Thank you!
Adorable Gifts for People Who Love Sloths
Gifts for People Obsessed with Frida Kahlo
Llama Lovers Gift Guide
10 Practical Gifts Your Teacher Will Love
10 Gifts Any Spanish Teacher Will Love
Classroom Library List
Something many teachers love and appreciate are gifts that they will use in their classroom! With that in mind, I'm also including the list of books I've added to my classroom library! Books can add up, and most teachers fund them from their own pocket. This would make a great gift!
I hope this post has been helpful for you as you shop for the Spanish teacher in your life!