Are you planning on doing a freezer meal prep for maternity leave? I posted on Instagram the other day to share how I am getting ready for baby 3 joining us at the end of the month! Something I did after my second, then again this past spring when my husband had a significant surgery was prep a bunch of freezer meals. I wish I had done it with my first!! It was a lifesaver when I was too tired to cook or think about cooking.
Now that I've done this freezer meal prep a few times, I wanted to share what I've learned and some tips to help you in case you want to give it a try!
Some of the links in this post are affiliate links. This means if you click on the link and purchase an item, I will receive an affiliate commission at no additional cost to you. Thank you!
Materials Needed
There are a few items I would recommend to make this easier:
How to Freezer Meal Prep for Maternity Leave
Here are the steps I take before batching meals for a recovery period:
Pick out the recipes you want to make. I found that 12-14 meals was enough for our family to get through about 6 weeks of recovery time. Depending on the size of your family you might want more, or less. You could also do 6-7 recipes, and just make 2 of each of them! I usually only double a few recipes because I like a lot of variety! I listed our favorites below.
Make your shopping list. Write down your list of ingredients for the recipes.
Before you actually go shopping, take inventory. Check your cabinets, freezer, and fridge in case there's things you already have in your pantry so you don't double purchase.
Pick up or order any remaining items on your ingredient list.
Label and date all your freezer bags. Make sure to note any instructions necessary – you won't want to think or try and remember when you yank them out of the freezer!
Chop produce and measure it into the bags.
Mix marinades.
Add meats.
Close up the bags – when you do that, try your best to get as much air out as possible.
When you put them in the freezer, try to lay them as flat as possible. They'll stack more easily and save you space!
Recipes I Recommend to Freezer Meal Prep for Maternity Leave
Here are some of my favorite recipes! I should note – my family doesn't have any allergies that I have to avoid, just preferences here and there. I also like to do several meals that require NO additional prep – just pull from the freezer and go.
I will also prep some where the meal does need an additional component – like throwing in a veggie, or serving it over rice. Usually a few weeks into recovery it's easy enough for my husband or I to make a big batch of rice in the Instant Pot.
One last note – some people really love pasta based meals as a freezer meal prep. I just don't really enjoy the texture of pasta that's been frozen and reheated, so you won't find any of those in my list below. I do have a few on my Pinterest board of favorites here, if you're looking for more ideas!
Meals with No Additional Prep
Chicken Taco Soup
White Chicken Chili
*For this one, I ignore the instructions. Just toss the ingredients in the freezer bag, then cook it all in the crockpot. I tend to swap out one of the cans for chickpeas, too.
Salsa Verde Chicken Enchiladas
Make the chicken, wrap the tortillas, then freeze. You can either reheat in the air fryer before topping with cheese and salsa, or you can dump as many as you want in a pan, cover with salsa and cheese, then bake them.
"Red" Enchiladas
I also make the same recipe as above, but use red enchilada sauce and a "fiesta nacho cheese" blend. Same thing – reheat in the air fryer before topping with cheese and salsa, or you can dump as many as you want in a pan, cover with salsa and cheese, then bake them.
Main Dishes with Minimal Additional Prep
Honey Sriracha Glazed Meatballs
Make the meatballs and freeze. Serve over rice. We like to add broccoli to the bowls, too!
Beef* & Broccoli
The * is because I actually make this with chicken. Toss all the ingredients for the marinade in with the chicken in a freezer bag. Make it in the Instant Pot or crockpot, then serve over rice with broccoli.
Chicken Stew
We like to add a can of corn to this recipe! We also discovered we didn't love how the potatoes cooked after being frozen, so the minimal prep here is to chop up a few potatoes or buy a bag of baby potatoes and toss them in when it goes into the crockpot.
Honey Hoisin Chicken
Serve over rice and with a veggie – I like green beans or broccoli with this one!
Buffalo Chicken Sweet Potatoes
Prep the chicken, onions, and (if you want) matchstick carrots in a freezer bag with buffalo sauce. When you're ready, dump that in the crockpot and serve over sweet potatoes. I like to make them like this in the Instant Pot!
Spicy Orange Chicken
This is another one where I ignore the instructions for meal prep. Make the sauce/marinade, add it to chicken and freeze. When you're ready, dump it all in the crockpot & let it cook. Serve over rice and with broccoli.
Lasagna Soup
You probably COULD make this and just freeze the soup. All I do is brown the meat and onion and freeze it up so then it's just dumping in the meat, ingredients, and seasonings and letting it simmer.
Freezer Meal Prep for Maternity Leave
If you've done this before, what are some tips you would share? What recipes would you recommend? Drop a comment below to share your tips!
Looking for more?
Check out my blog post here on tips for teaching while pregnant.
Not sure if you have everything you need? These are the things I got with my first baby that we're STILL using now that baby number 3 is on her way!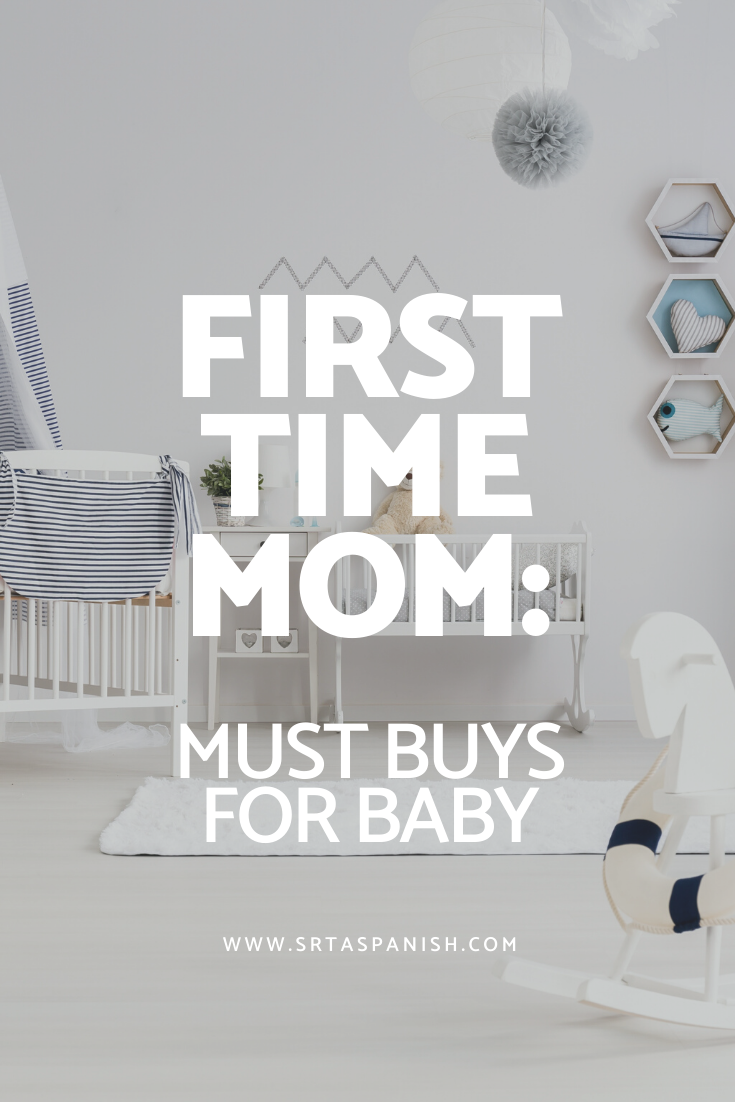 Wrapping up your leave? Check out this resource to help you ease back into teaching.