At the start of a new year, semester, or quarter, it's nice to do some team building in the classroom! I have always found that students are more comfortable taking risks in front of each other if they have done some getting to know you activities with their classmates!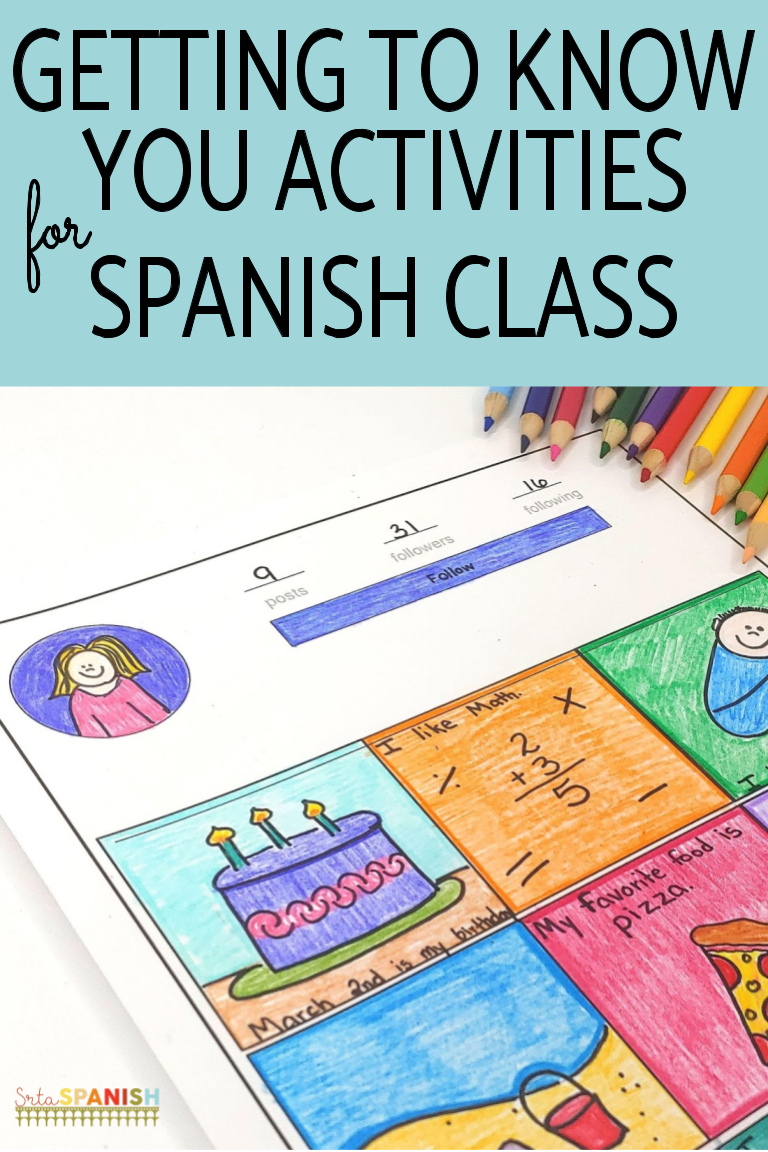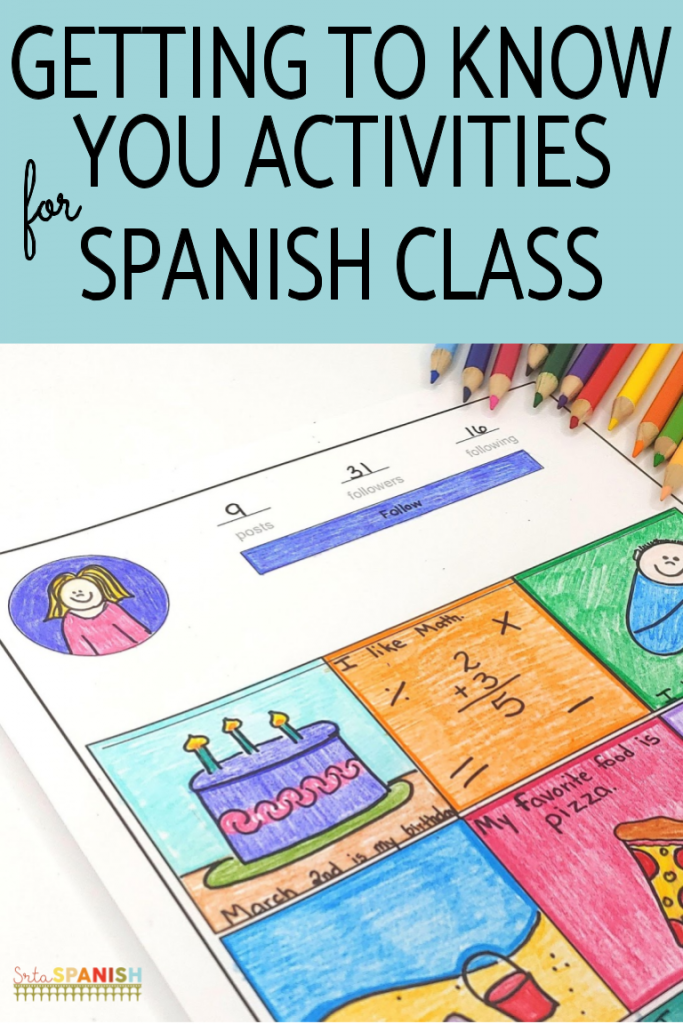 Watch the Video
Student Information Sheet and Name Tags
Something that's nice to do with new students is to ask them for some basic information about themselves! Simple things like their name, birthday, what they prefer to be called, as well as other useful information such as any allergies, languages that are spoken at home, and their interests help you get to know your new students! I generally use these on the first day of school – click here to check out that lesson plan.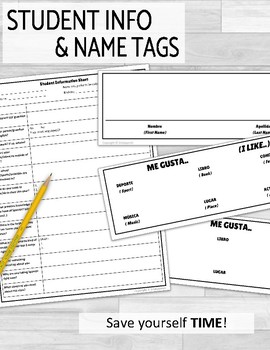 Once they've filled out the info sheet, students make their name tags with some nice illustrations of things they like! As students wrap up decorating these, it's fun to do a little Card Talk to chat about the things they've shared about on their name tags.
All About Me Project
Another one of my favorite getting to know you activities for Spanish class is for the students to create an about me project! Whether it's making a "profile" for themselves, creating a poster with information about themselves, or designing a Slides presentation to introduce themselves, there's lots of options for your students to share all about themselves!
Icebreaker Questions for Spanish Class
This is the perfect resource for back to school! These conversation cards help your students start talking about themselves and their interests at the beginning of the year while getting to know their classmates. Printable and digital options included so you can use them in any situation!
Mi Verano
Maybe your students aren't getting to know each other for the first time, but are back together after a summer apart? Have them share about their summers with this print or post and go presentation that's perfect for back to school!
Getting to Know You Activities for Spanish Class
You can find the activities mentioned above in my Back to School Bundle for Spanish Class!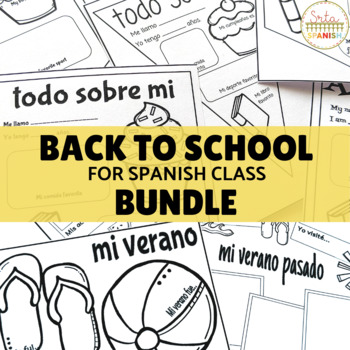 Back to School BUNDLE