One of my favorite units to teach in Spanish 1 is our school unit! From talking about their classes and subjects to sharing their opinions about them, school is a great topic for novice Spanish students! One of the easiest ways to start teaching la escuela vocabulary in Spanish class is by trickling in the vocabulary over time.
La Escuela Bulletin Board
A great option to support your students is by creating a word wall. This classroom display is great for back to school or your school unit. By posting the pictures and words they become a visual reference for students and an easy display for you to reference as you tell your students what they need to be prepared for your lesson!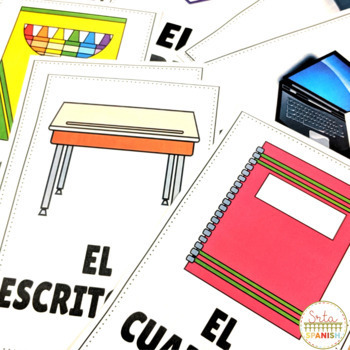 Vocabulary Games
We don't have to tell you how excited kids get when it comes to playing games. One engaging game that works for teaching school supply vocabulary is to play a game that is similar to "Hot and Cold", but with vocabulary terms. Students hide classroom objects and coach each other to find them by saying the name of the hidden item!
Another fun idea is to play Partner Matamoscas or with small groups! Students have a paper with the pictures of the vocab and they race to find the word called out by the teacher. Eye spy is another great option! These games incorporate several different learning modalities which is helpful when teaching your students.
Writing and Craftivity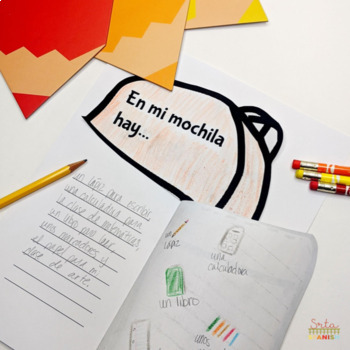 In this fun writing activity, students draw and describe what is in their backpacks! Students choose several objects to draw and label, then write about what they have in their backpack. Print and go craft makes prep easy for you, and fun for them! You can hang them for a neat classroom display or bulletin board when they're all finished.
Digital Games
Your students can practice school supply vocabulary with these digital task cards. From simple vocabulary practices with the images to more in-depth reading comprehension, these auto-grading task cards are a great, no prep option for your students to practice!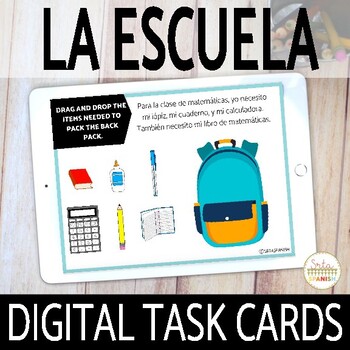 This resource uses the online platform boomlearning.com. New to Boom Learning? All the instructions for setting up your Boom Learning account are included in this free download!
Reading Activities
Incorporating reading into your lessons is a great way to help vocabulary sink in. Readings and short stories can provide a lot of Comprehensible Input for your students!
One option is to do a gallery walk with your students. Hang the readings around the room, or post them digitally, then have your students complete comprehension activities to go with each of the short reading activities. Click here to learn more about how to do a gallery walk in your Spanish classroom!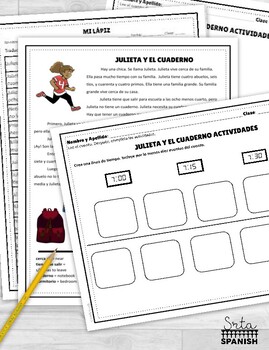 I also love to reinforce sets of vocabulary with short stories! You can story tell them with circling strategies, or use them for individual reading comprehension activities. I have a few stories that I mix in throughout the year so the students don't forget the school vocabulary we've learned. There's a printable and digital story for telling time and school, and printable and digital options for tener que and school!
5 Fun Activities for Teaching La Escuela in Spanish Class
You can find my bundle of La Escuela School Vocabulary Activities in my shop!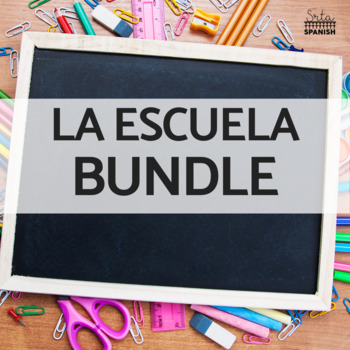 La Escuela Activities School in Spanish BUNDLE