Circling is an important skill for a teacher who is using comprehensible input in their classes! It's a big part of every day, whether you are using stories or not. If you're just getting started using CI in your classes, you're going to need to learn how to circle!
What is Circling?
Circling is the method of giving or using a statement in the target language, then asking a series of questions about that statement in order to give students repetitions of comprehensible input. This gives your students more chances to hear and interact with a particular structure, vocabulary, or to increase understanding and acquisition.
How to Circle
Begin with a statement in the target language. Then, ask a series of questions about the statement. Between each question, always reaffirm the original statement as you answer your students!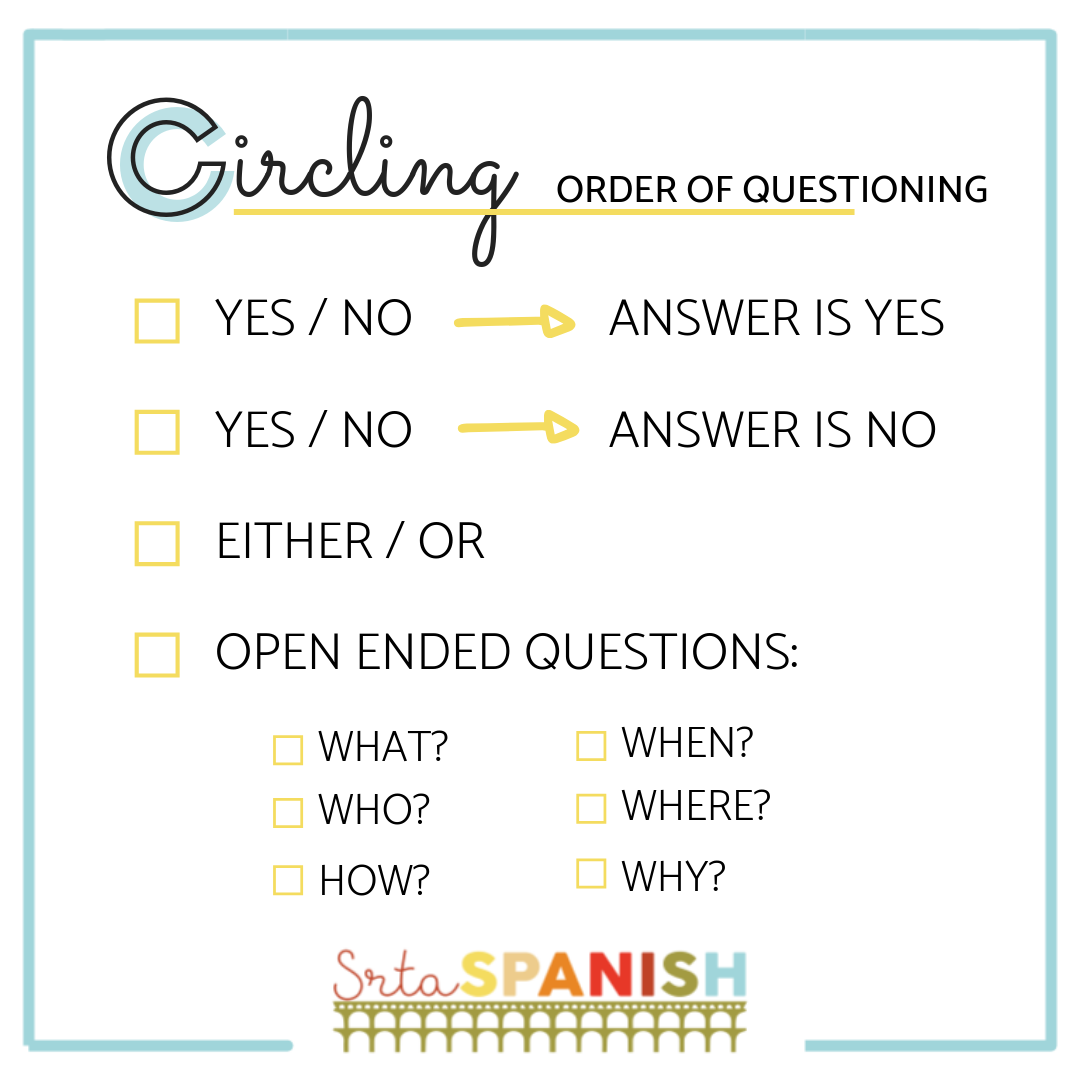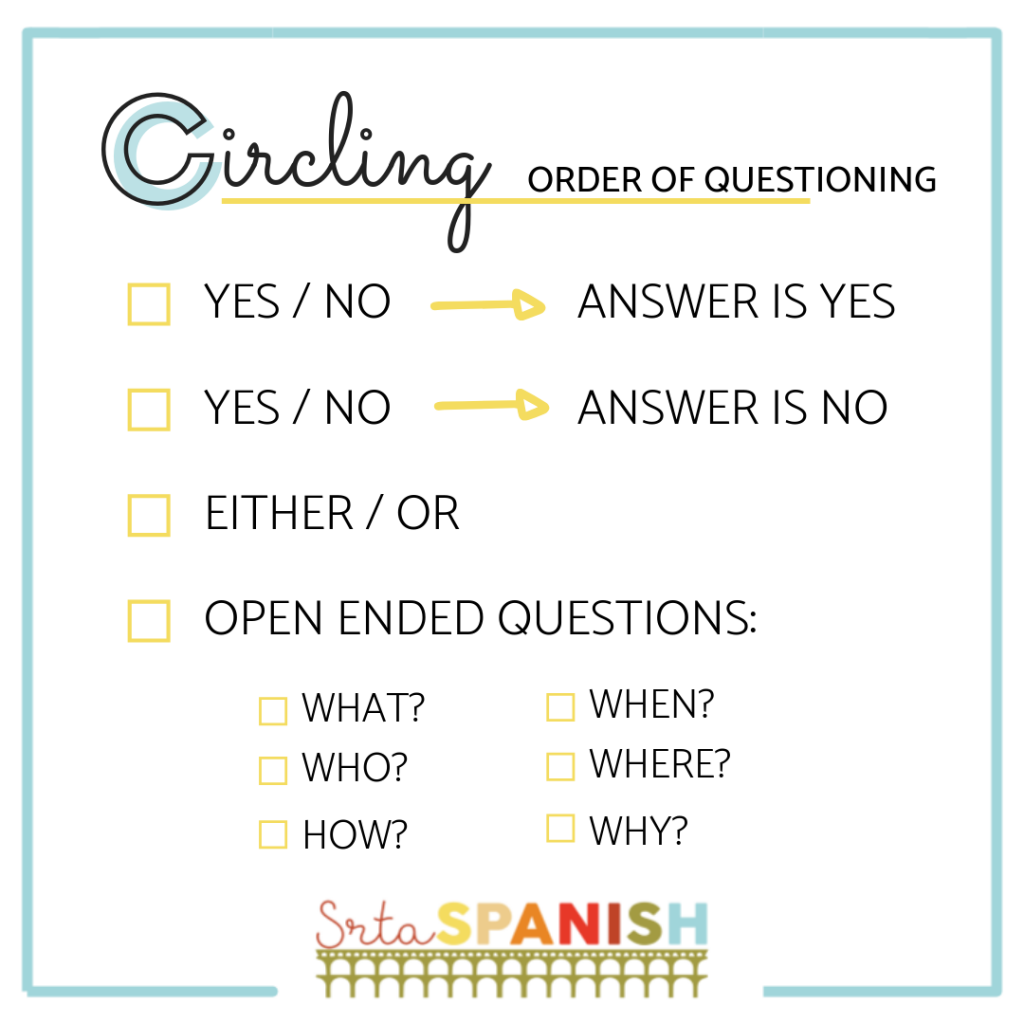 To summarize, the process works like this:
Make a statement
Ask a Yes or No question where the answer to the question is yes.
Restate.
Ask a Yes or No question where the answer to the question is no.
Restate.
Ask an Either/Or question.
Restate.
Ask an open-ended question.
Restate.
Let's look at an example!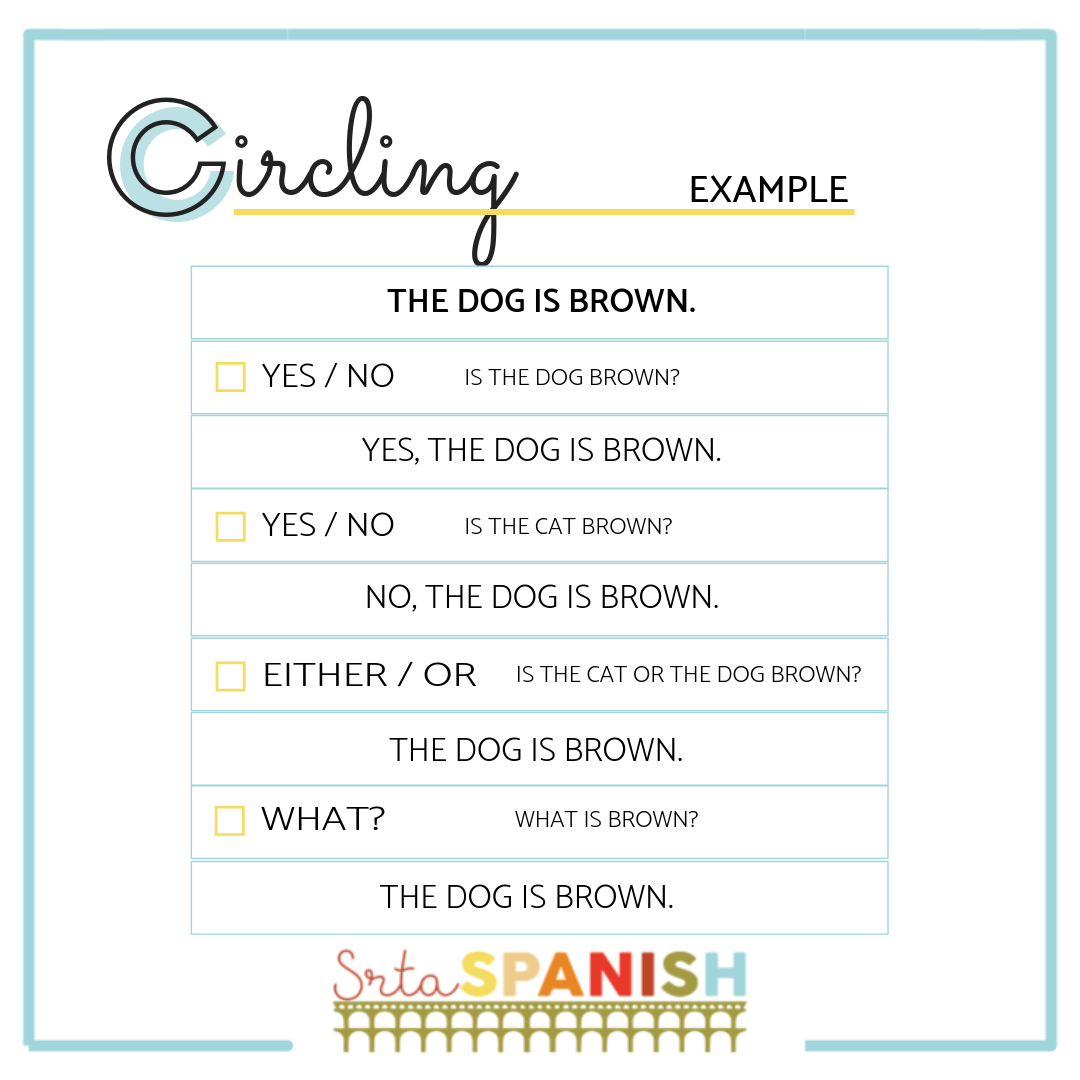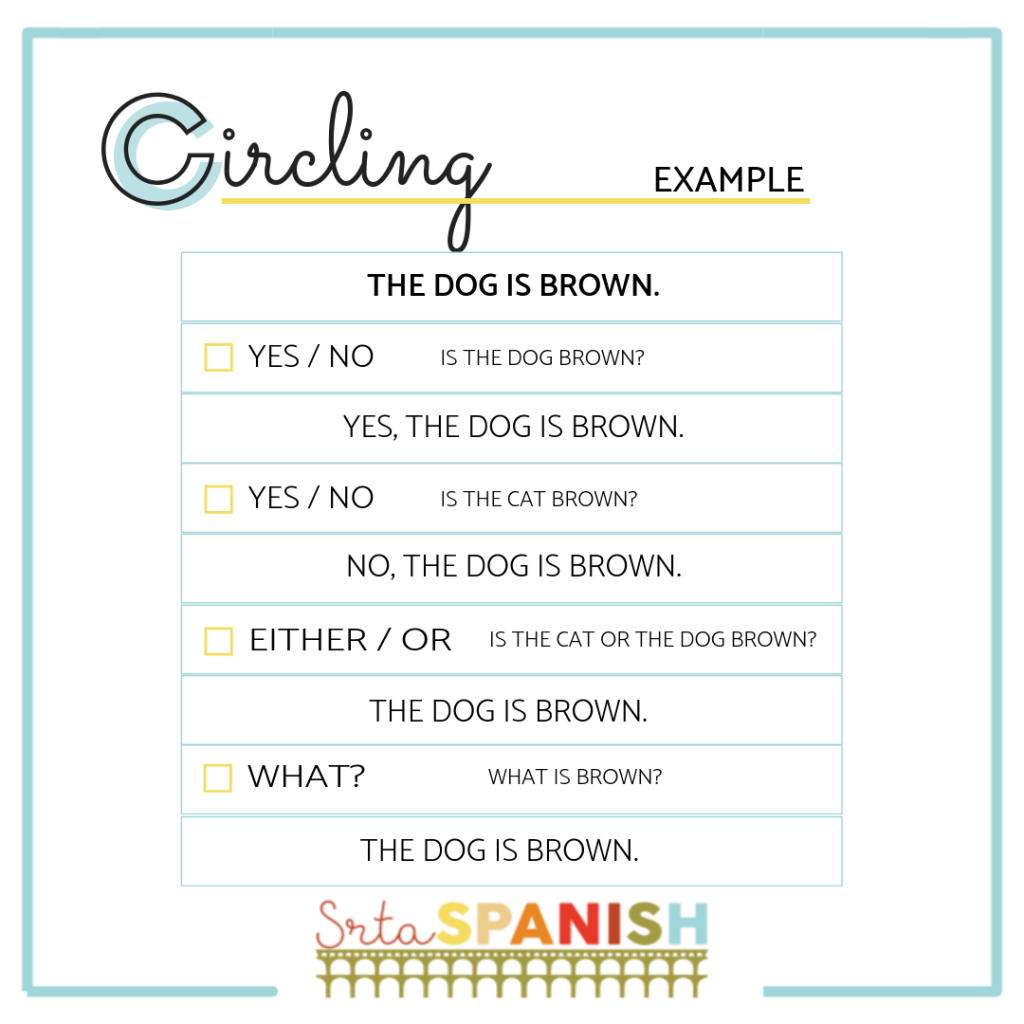 It is SO IMPORTANT to keep in mind that you do NOT have to do EVERY question, EVERY time! As you get better at circling, you will also develop the ability to gauge your students' engagement and interest.
As the questions or the original statements get more complex, you get a better understanding of which students understand. How they answer each question gives you a glimpse at what they are capable of – whether they give you a simple yes/no, or respond in a complete sentence, you can hear where your students are at.
There is SO much more to circling than I could ever fit in a single blog post. Want to learn more about How to Circle? Check out this complete EBOOK on How to Circle!

This resource takes all of the guesswork out of circling! It includes a definition, examples, how to introduce it to your classes, expectations, tips to increase and maintain engagement, reflection sheets, PLUS a sample script and slides for you to use in your Spanish class – everything you need to get started with circling in your language classroom! Click here to purchase the How to Circle Guide, Sample Script, and Slides!