Join Erin from The Engaged Spanish Classroom and I as we chat about using projects in Spanish class! Projects are a great option to review and assess your students. Printable and digital options for individual students and small groups, how frequently to use them, and tips for making sure projects go smoothly in your classroom!
Using Projects in Spanish Class
Summarized Q&A
How frequently do you use projects?
6-10 times a year
Digital vs pen & paper – what do you prefer?
I like to give options for students! I find myself leaning towards digital, but I love for students to have choice and be able to show what they know in a form they're engaged with.
Do you prefer individual or group projects?
I'm all about student choice! The majority are individual because I use them as an assessment and I want to see how they do. Many of them start off as a pair or small group project, and become more individual as they go through the project.
How do you manage digital projects with Google Translate?
They have time in class to do everything. I circulate and support them in class as much as possible, and keeping an eye on it in Google Classroom as well. 2020-2021 has been a different beast, but my choice is always to work in person, not to take the project home so I can keep a close eye on it.
What are you favorite ways to incorporate student choice?
Digital vs paper, group vs individual, but also allowing options within the project. For example, a requirement might be that they need to complete 6 prompts or situations from the project and they choose from 10 options.
How does your grading work and what does your process look like?
I like to look for what my students have done well and what they show me that they know. We use proficiency rubrics that really help the students show what they can do!

Learn more from Erin!
Erin says, "I love that projects are flexible, and give students the opportunity to showcase their skills in different ways. They allow my students to shine in ways that tests typically do not. I also love incorporating student choice as much as I can. That is a feat that is accomplished very easily with projects!"
Research Poster Projects for Spanish Class
One of my favorite things about teaching Spanish is watching them explore the culture! From learning about Spanish-speaking countries to learning about famous artists around the world, studying history and culture is important for your students. A great option to teach your students about culture is through their own discovery of the different topics. Check out these research projects for Spanish class!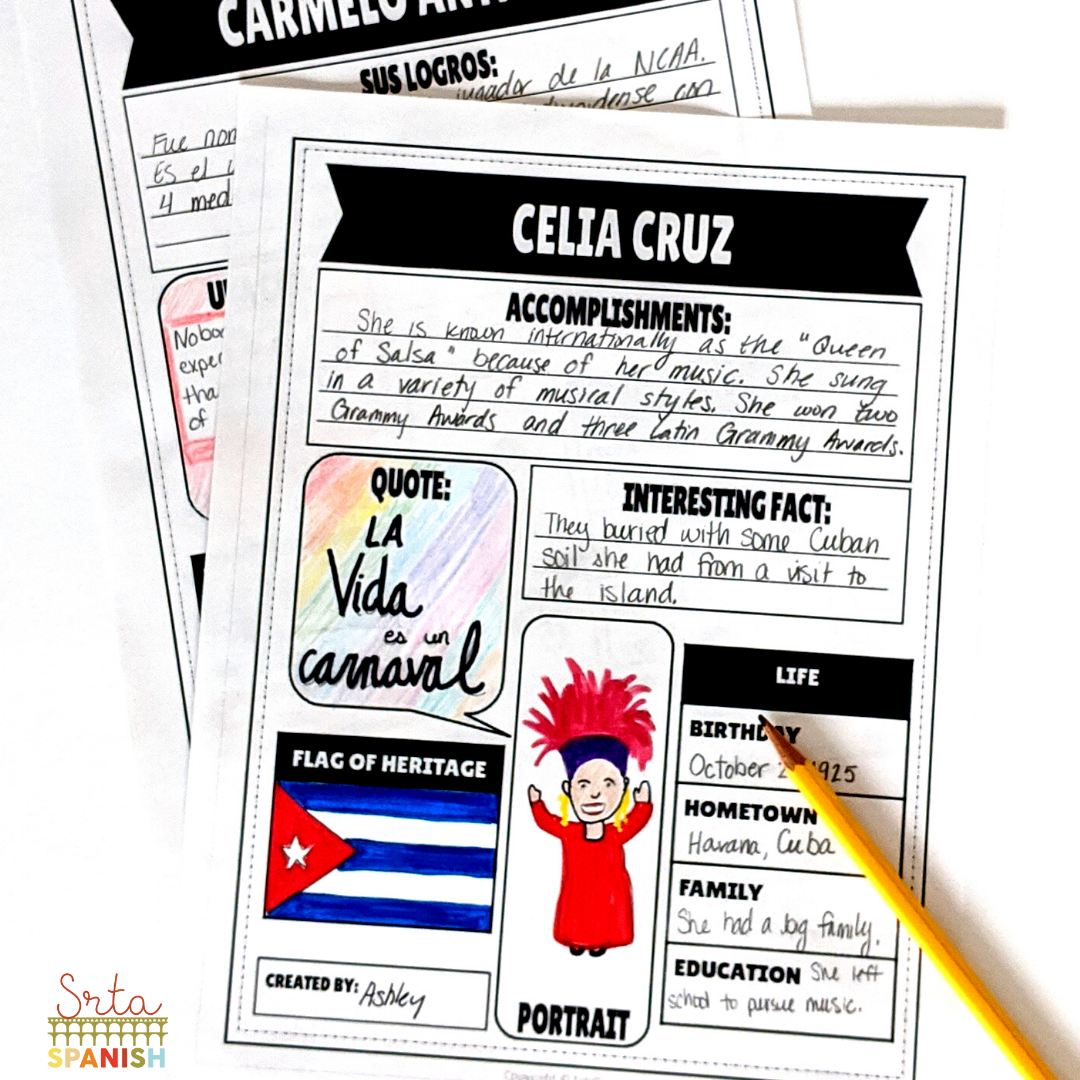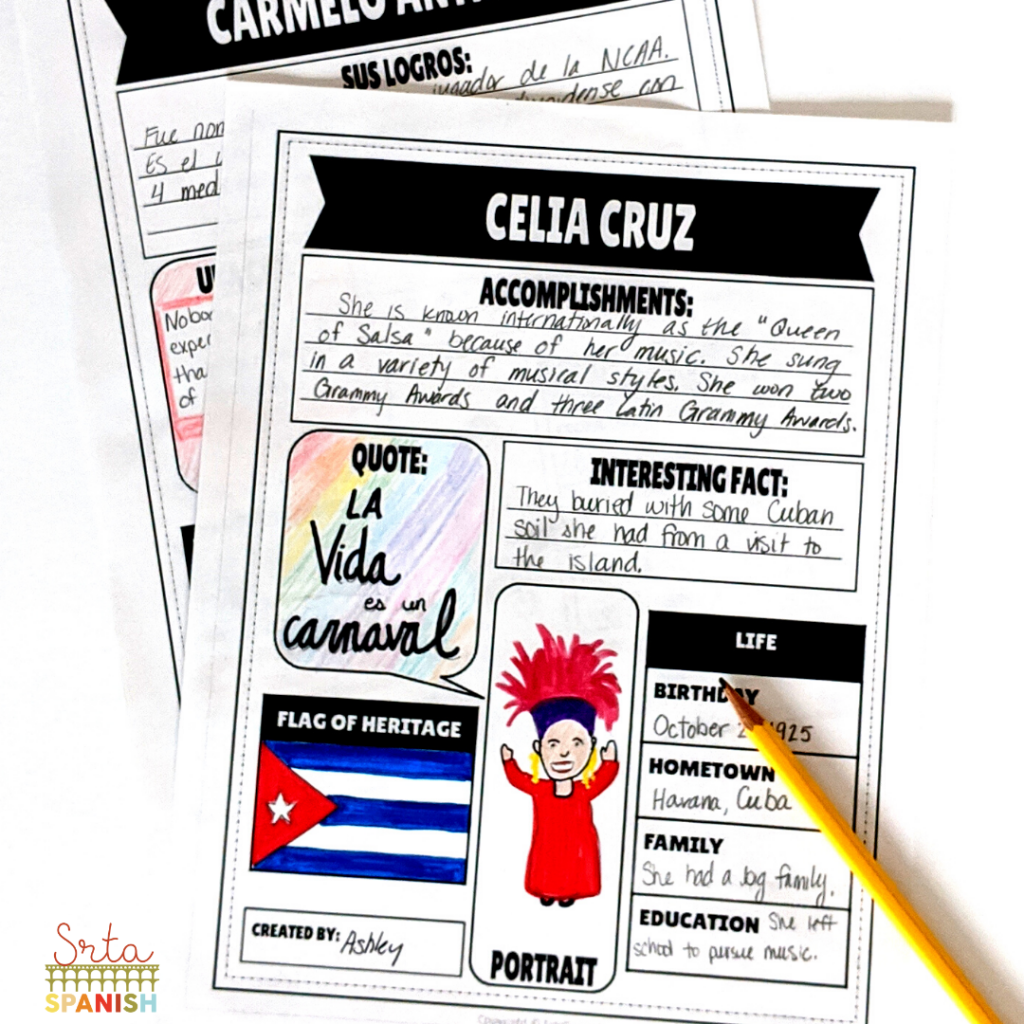 Click here to see the blog post with 6 research poster projects for Spanish class!
Do you use projects in your Spanish classroom?