It's so fun to watch your Spanish students take a chance to be creative with their writing! As their language skills grow, they start to do more and more. These coloring and writing activity sheets are a great way to help your language learners practice with a variety of vocabulary like clothing and descriptions. I'm excited to share this fun Spanish Snowman Writing Activity with you for FREE!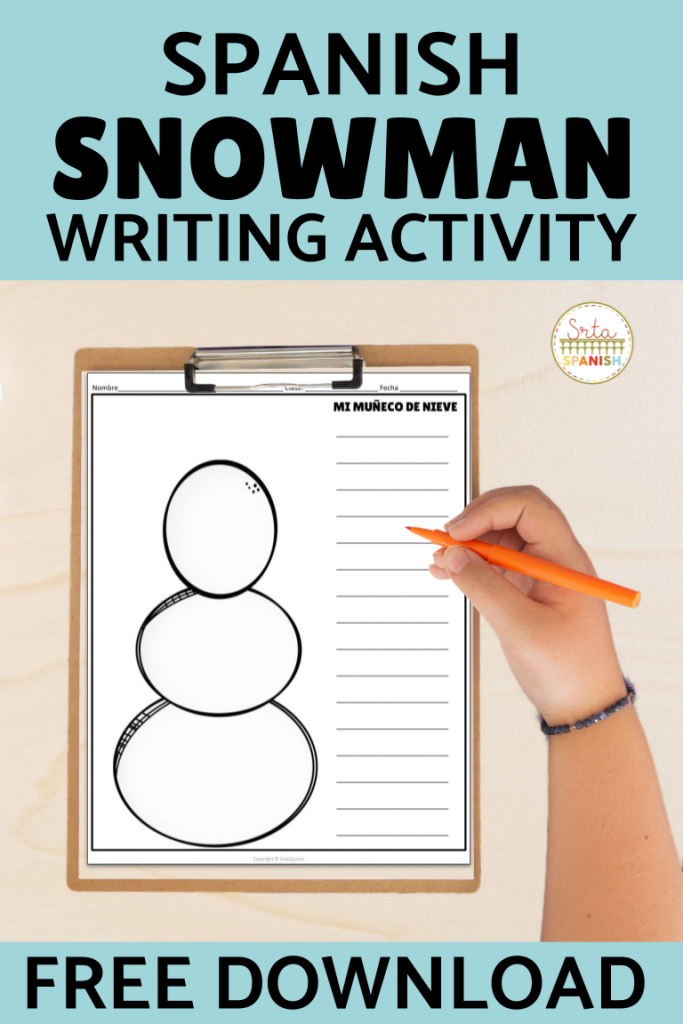 All About the Snowman Writing Activity
This writing activity is a very simple one! Students decorate their snowman, adding hair, eye color, and clothing. Then, students write a description of their snowman that includes physical descriptions, personality traits, and describing the clothing they have drawn.
You can instruct the students to include any specific verbs or amount of vocabulary you would like to see in their writing!
There are three printable variations on the writing sheet and a digital version for use with Google Slides. I like to give students some choice with the printable options, and the digital version is a nice option to post for any students who may be absent.
Sharing Their Finished Snowmen
Once the students are done drawing their snowman and writing about them, there's a few things you can do! They make a really cute bulletin board or classroom display. It can also make a fun guessing game! Cut the pages in half and hang the descriptions on one side and the illustrations on the other. Then, students read the descriptions and try to figure out which snowman is being described!
Download the FREE Spanish Snowman Writing Activity
This FREE download includes 3 print and go activity pages and a digital template option for your Spanish students. They provide a great way to practice adjectives, clothing, and color vocabulary. This activity is perfect to bring into the classroom to enjoy the season while maintaining a focus on the content!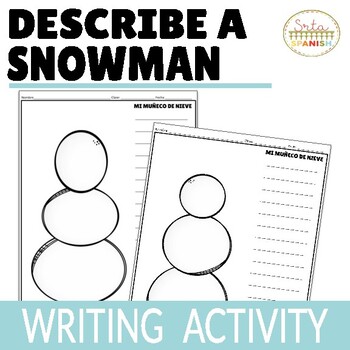 Physical Descriptions and Clothes Snowman Spanish Writing Activity
Seasonal, creative, and a fun way to practice! Students decorate their snowman, adding hair, eye color, and clothing.
Need More Winter Activities?
If you are looking for some great way to bring some fun snowy activities for Spanish in your middle school or high school classroom, I have some wonderful ideas for you here!