October can be a tough time in the school year. The honeymoon period has worn off and towards the end of the month students get excited about Halloween. Here's a fun October writing activity and craft to help you enjoy the month! This craftivity is a cute classroom bulletin board or hallway display. Here's how to make the most of this fun activity to practice clothing, colors, and descriptions with your novice students!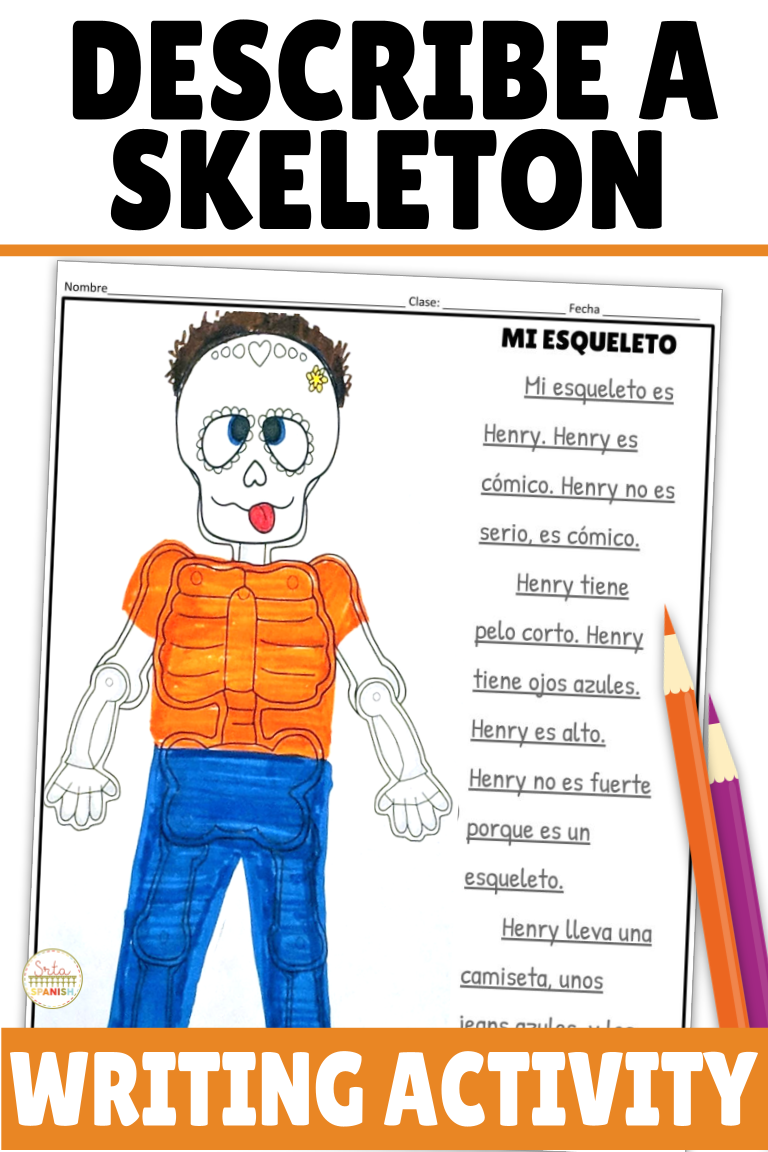 How To Use This Craft
To use this cute skeleton craft, you will first print the templates. You can just pick one, or copy all 12 templates to give your students choice! You can do the page with the skeleton and the writing, or do the full page templates and have your students cut them out when they're done to make a bigger display. Then, your students can color the skeletons to create their little paper friend. Next, they write a short description of their skeleton. Set the expectations based on the language they've learned so far in the school year. You might include personality, physical descriptions, clothing, and the colors they are wearing – all great options!
Why Skeletons?
In October, skeletons are everywhere! It's fun to bring a little of the seasonal spirit into your classroom, but I always found it important to stay on track with the curriculum and pacing guide. Incorporating skills like clothing vocabulary, adjectives, and colors while doing a fun project like this one is a great way to get two birds with one stone.
This October Writing Activity and Craft can be used in many levels since you can tweak the writing for a little bit of differentiation. If you'd like to use this activity to bring a little of the spooky season into your classroom, you can grab it in my shop!