I love using themed review activities throughout the year to keep the learning fun and exciting. We use this snowflake conjugation activity in the winter and it's a hit! It's the perfect way to continue practicing conjugation with your Spanish class. If you're looking for an instant feedback practice to use in your stations, this Snowflake AR Verbs Review Game Freebie is perfect for your classroom. Grab this free winter review activity for Spanish class to enjoy with your students!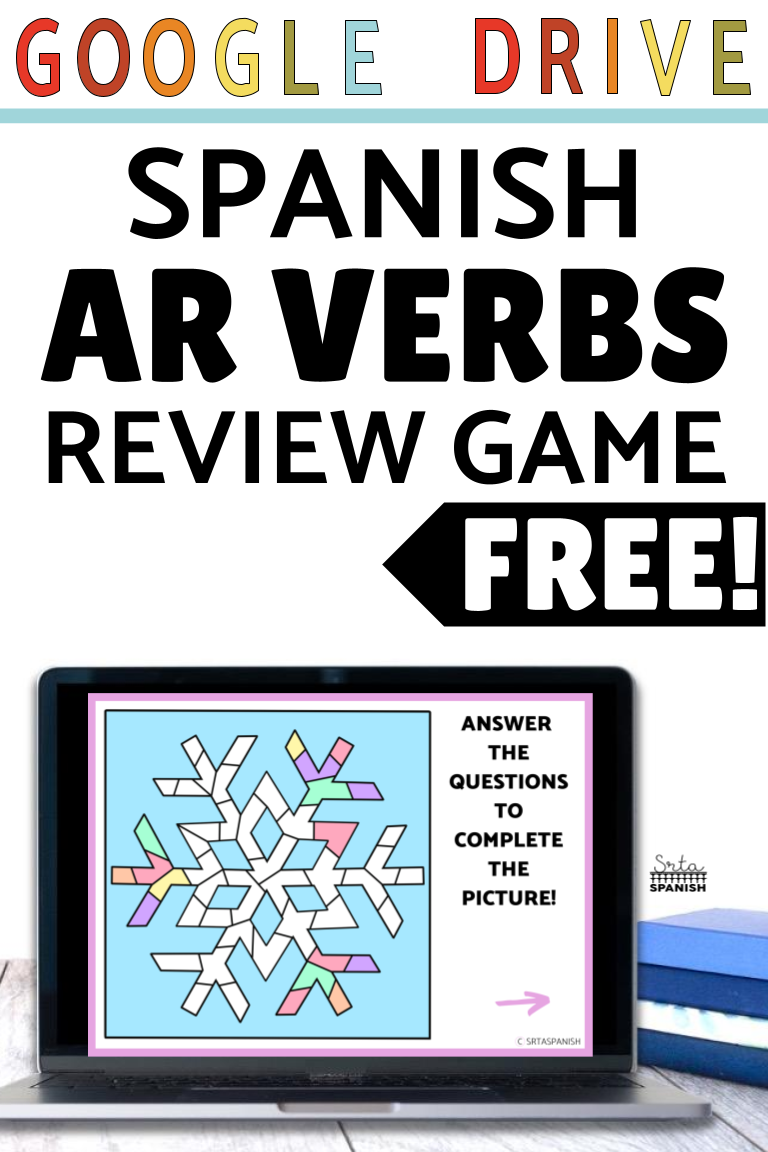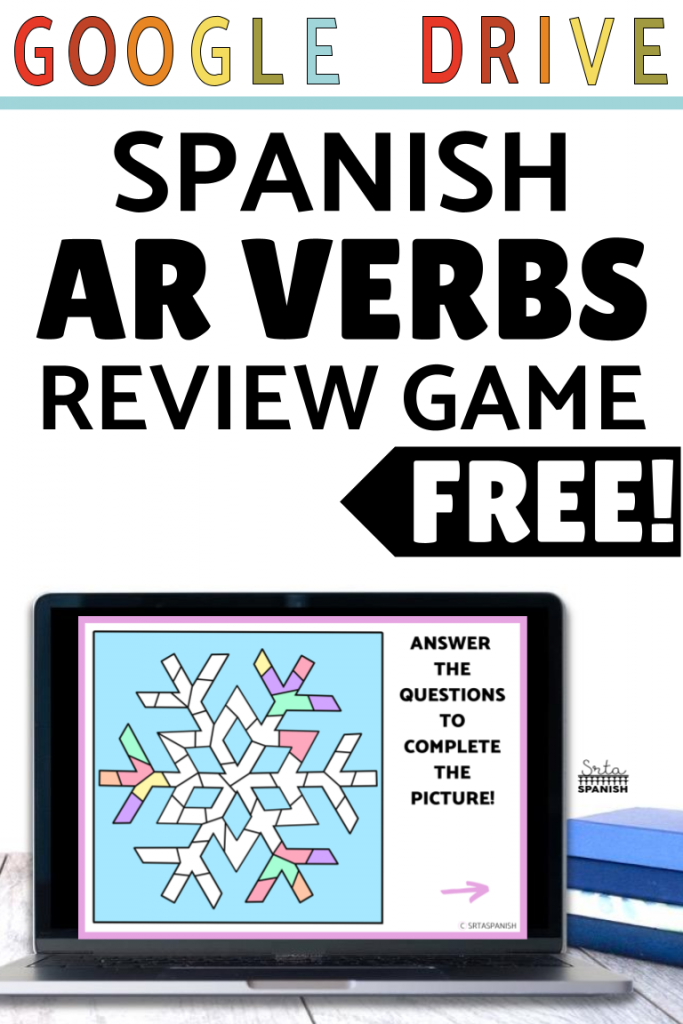 How to Use the Snowflake AR Verbs Game
This game is a very simple one! Download the PDF, click the link to add it to your Google Drive, then share it with your students. I usually assign things in Google Classroom, but you can post in whatever learning management system your school uses with this game!
Students go to present mode, then click the correct snowflake for their answer. As they progress through the game, they will complete more of the image on the left side of the screen!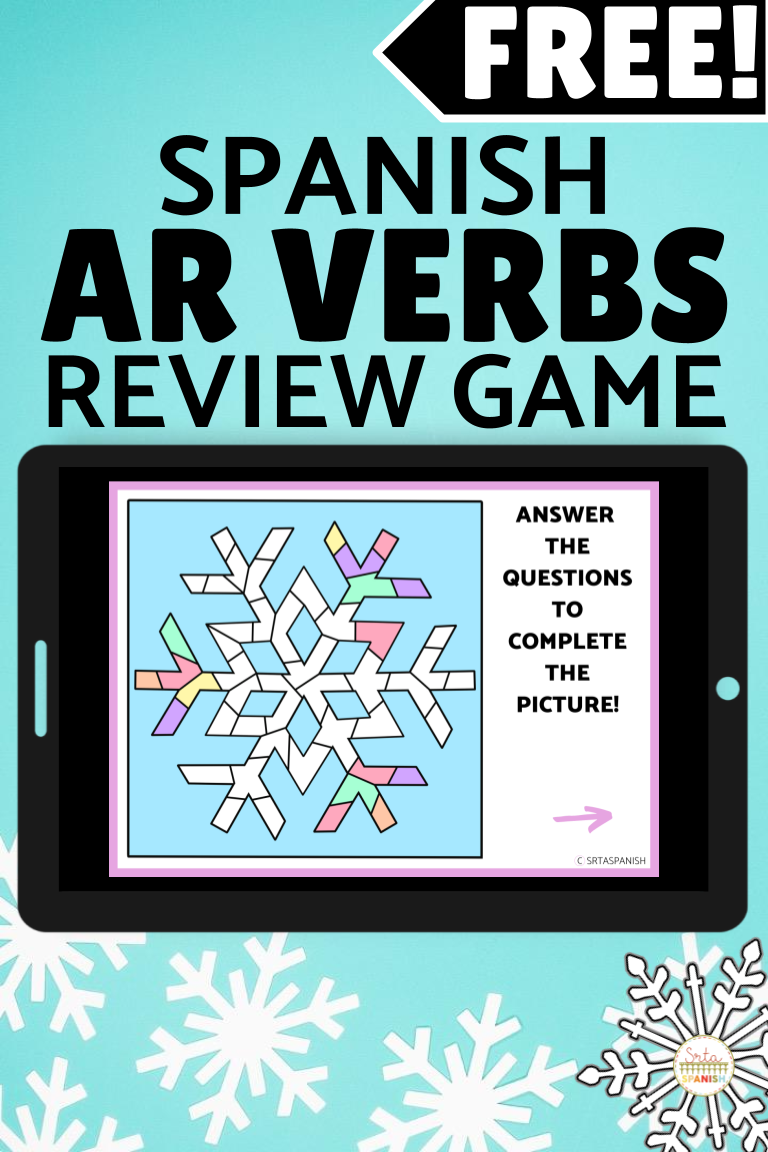 If they choose the incorrect answer, students will get feedback instantly, then can return to the question to try again!
Download the FREE Game
This free download includes 30 questions to review AR verbs in the present tense for your Spanish students. They provide a great way to practice conjugating verbs with this simple review. This activity is perfect to bring into the classroom to enjoy the season while maintaining a focus on the content!
Love the game, but need a different topic?
If you think this game looks really fun, but your students are working on a different topic, skill, or set of vocabulary, you can grab the editable review game here! Add any 30 questions you'd like your students to practice with – perfect for a winter review game!
Need More Winter Activities?
If you are looking for some great way to bring some fun snowy activities for Spanish in your middle school or high school classroom, I have some wonderful ideas for you here!