Welcome to "Author Spotlight" series! I want to introduce you to authors in the Spanish language space I think you NEED to know. I'm setting this up Q&A-style so that you can learn more about each author's purpose, the books that they're most proud of, and the resources they have to support you in your classroom. I hope you enjoy these wonderful people. I know you're going to love the stories they have to share!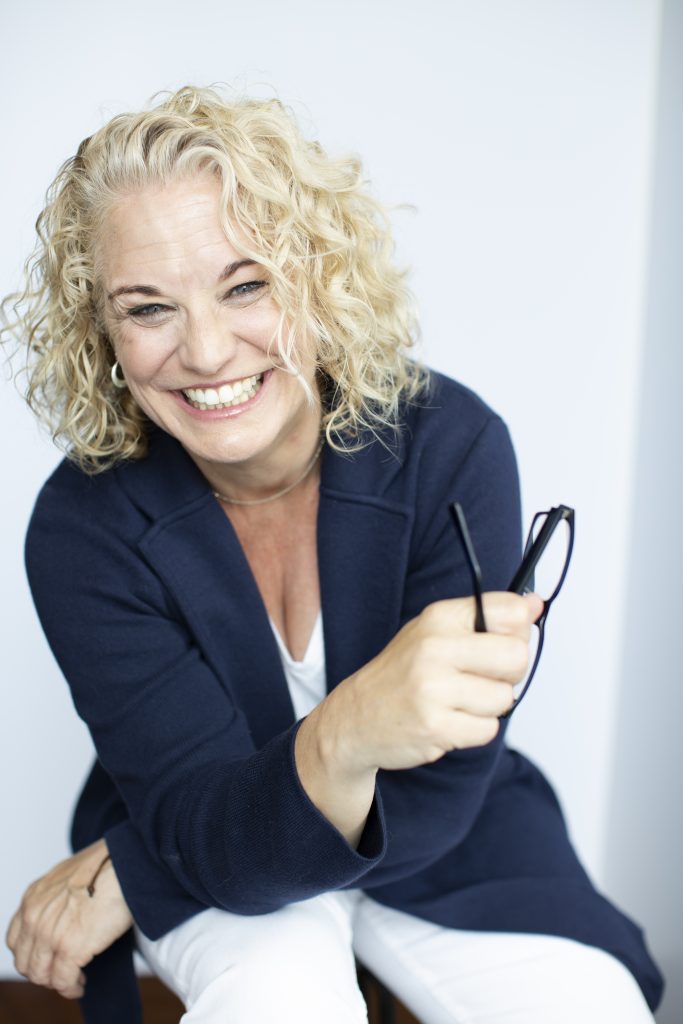 WHY DID YOU START WRITING?
I started writing eight years ago when I was still teaching high school. I had two classes of special education/otherwise learning challenged students with whom I had to go very slowly. The trouble was, they were bored and so was I. So, in thinking that I had to find a better way and knowing that they wouldn't enjoy the readers that we had in the book closet, I opted to write my own, one where the students could see themselves and also develop empathy for students who are new to the school. I wanted them to realize that it was hard for new kids to show up at their school, especially when the new students are from diverse backgrounds. (The school and town were not diverse at all.)

The students were the ones to encourage me to publish the story. Not knowing anything about the process, I asked a student to draw the cover art for La chica nueva – thus was born the idea to search out students to create the cover art for all of my books. I love that it gives them a chance to participate in something real, a college app/job app line item and allows them to broker a business relationship with someone who knows how kids operate. You can see that I accept cover art from student artists of all ability levels!
WHAT IS YOUR PURPOSE AND MISSION IN WRITING YOUR BOOKS?
The primary reason for my writing the books that I do and telling the stories that I do is to allow for a space to discuss hard things. Some of the themes of my books are racism, classism, inherent culture, economic disparity, school to prison pipeline, parents who are incarcerated, adoption, identity, LGBTQ+, intellectual and physical disabilities, undocumented immigration, DACA, alcoholism, etc.

I'm a firm believer that broaching these topics with students is not only necessary, but one of the very best parts of being a world language teacher and teaching through novels. While these themes on their own may appear daunting, discussing them within the context of a story is akin to putting pureed vegetables in the spaghetti sauce: the kids/eaters don't know it's in there, but they get the extra vitamins all the same!

Another part of my mission is to adopt Dr. Bishop's theory of "Windows, Mirrors and Sliding Glass Doors." If a reader can't see him/herself/themselves in the story, then they can see how other people are. I think, too, that learning more about different cultures will be far and away more beneficial than learning a language. Not to knock our jobs, but if we can learn to approach "difference" with love and empathy, we can find a language to communicate in. If we approach difference with fear, that opportunity doesn't present itself.
WHICH BOOK(S) ARE YOU MOST PROUD OF? WHY?
So none of the books gets upset, I will say I am proud of all of them! But I do have a few that I would like to highlight.

First, Los tres amigos. The story is about a modern day love triangle with a male best friend of the female who falls for her boyfriend – and the feeling is mutual. Evidently, that story was the first to include LGBTQ+ characters and I am so happy that kids in that community have characters in whom they can see themselves.

I am also quite proud of my new title, a play called El pueblo. I am not sure that I remember the last time I read a play, so when this idea poured out onto the screen, it practically wrote itself. The language is challenging, as is the theme, but I really think this is a story that should be read as a class novel, so that there is some teacher-facilitated discussion. In three acts, I kept the set changes (if someone decided to put it on as a production) to three major AND I was able to give the backstage staff a chance to change those sets having a scene on the stage's apron. Likewise, there are some multimedia aspects of the play, too, which I like. The play is my response to the protests that took place in the summer of 2020 following the murder of George Floyd. Again, I think we need to talk about these issues more, and doing so with a story as the vehicle, well, it may allow cooler heads to prevail.

My favorite story (don't tell the others) is El jersey, as it is based on a real-life event that I witnessed when my friends' son gave his prized Lionel Messi jersey to a Guatemalan boy, without a moment's hesitation. My friends' son is now almost 12 but he's just as much of an empath (like me!) as he was when he was 7.
DO YOU HAVE ANY UPCOMING PROJECTS WE SHOULD KEEP OUR EYES OUT FOR?
My goal for this year is to continue to write compelling stories that have current themes embedded so that readers can take away more than just language after reading them. Another goal is to keep reaching out to try to convince teachers that using comprehensible novels may be a way to lighten their load. I LOVE teaching my books because of the themes and extra resources I can bring to class to further talk about the stuff that I think is really important. Teachers have enough on their plates these days, I'm hoping to help make it easier. Working smarter, not harder.

I am also hoping to create a section of my website where teachers can post my books-related activities to share with others. I will start by offering materials for free that go along with El pueblo! I'm just not the most patient with technology, so we'll see how that turns out!
HOW CAN WE BEST SUPPORT YOU?
To support me… Wow! Everyone has been super duper supportive from the beginning of this journey! I couldn't ask for anything more. If folks DO want to support me, please feel free to purchase books from my site, Teacher's Discovery, cpli.net, brycehedstrom.com. And yes, I take school purchase orders! But truly, the best way to support me is to talk to colleagues about my stories so that conversations about the themes can take place. I am forever hopeful that really big issues can be resolved with conversations.
WHERE CAN WE CONNECT WITH YOU?
Facebook: https://www.facebook.com/puenteslanguage/
Twitter: https://twitter.com/JenniferDegenh1
Instagram: https://www.instagram.com/jendegenhardt9/
Websites:
Books Available:
Jennifer has over 50 books published! They are available at the following websites:
Share this post with a friend!