February is almost over, and the world is starting to turn green for March. Because it's spring? Not quite.. more like because St. Patrick's Day is around the corner! St. Patrick's Day is a fun holiday, but it's hard to enjoy St. Patrick's Day in Spanish class because it feels like it has nothing to do with our content.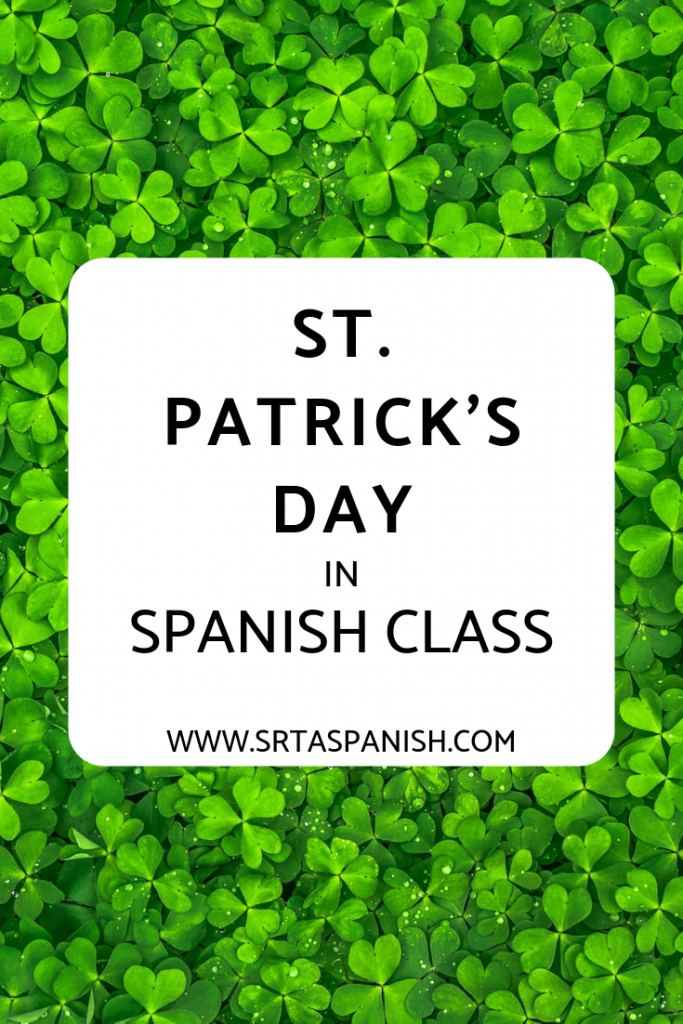 Here's a few ways you can bring a little green into your room this month:
Teach about St. Patrick's Day in Spanish – Yona over at Spanish Resource Shop has a post about Why You Should Teach el Día de San Patricio in Your Spanish Class – and you know what – it totally surprised me! She shares a cool fact that I'm willing to bet your students will love learning about!
Teach St. Patrick's Day words and vocabulary – Write a story about el duende and include some new vocab, play Bingo, or decorate your room with a word wall!
Include some fun shamrock activities – awesome ideas for writing, classroom displays, puzzles, and more!
My Plan for St. Patrick's Day in Spanish Class:
Continue with my pacing and content – but make it seasonal! – I've mentioned before it's hard to take time away from your curriculum to do something 'fun'. Even high school students like to celebrate the fun and joy that goes with different times of year! I've tried to incorporate different units to different seasons – like my Valentine's Day object pronoun puzzles! We used them to reinforce object pronouns, but it was definitely right on with the season!
Since that was such a success, I decided to try and do something similar for March. My Spanish I students are starting stem-changers, and really can use some all-around reinforcement of some of the irregular verbs, so I came up with a game for them to practice!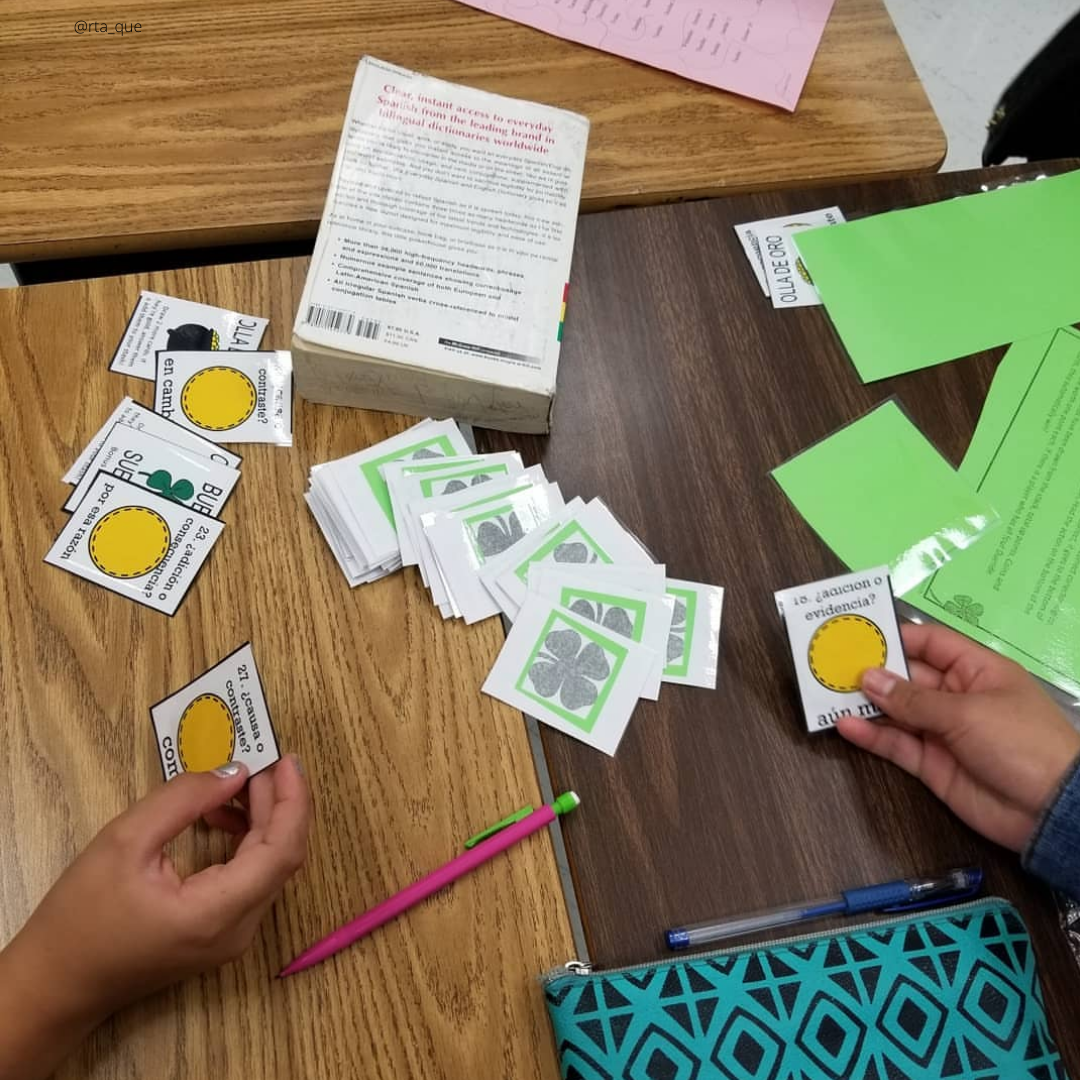 I think it's adorable, and their reactions when someone draws "El Duende" are hilarious! (Bonus – there's definitely some St. Patrick's Day vocab included throughout the game!). Click here to see all of the versions I have available in my store.
St. Patrick's Day Story with High Frequency Verbs
This short reading is a great option for March in Spanish class! Liana the llama just wants to celebrate St. Patrick's Day, but her parents say no way…what happens next?! It is a fun way to reinforce high frequency verbs for your beginners with a seasonal twist. Use it for your St. Patrick's Day lesson plan, or just keep it handy for a post and go sub plan in March – either way, your students will love this story!
How do you celebrate St. Patrick's Day in Spanish? Any fun ideas I need to explore?
Looking for more?