Using Google Maps in Spanish class is a great way to combine learning about culture, and geography all at once! Sometimes when I'm teaching, I become completely flabbergasted when a student raises their hand and asks, "Where's (country)?" It always surprises me when students are unfamiliar with geography, but it encourages me to try and find ways to build in that geographical understanding as we are learning about the language and cultures in our classroom.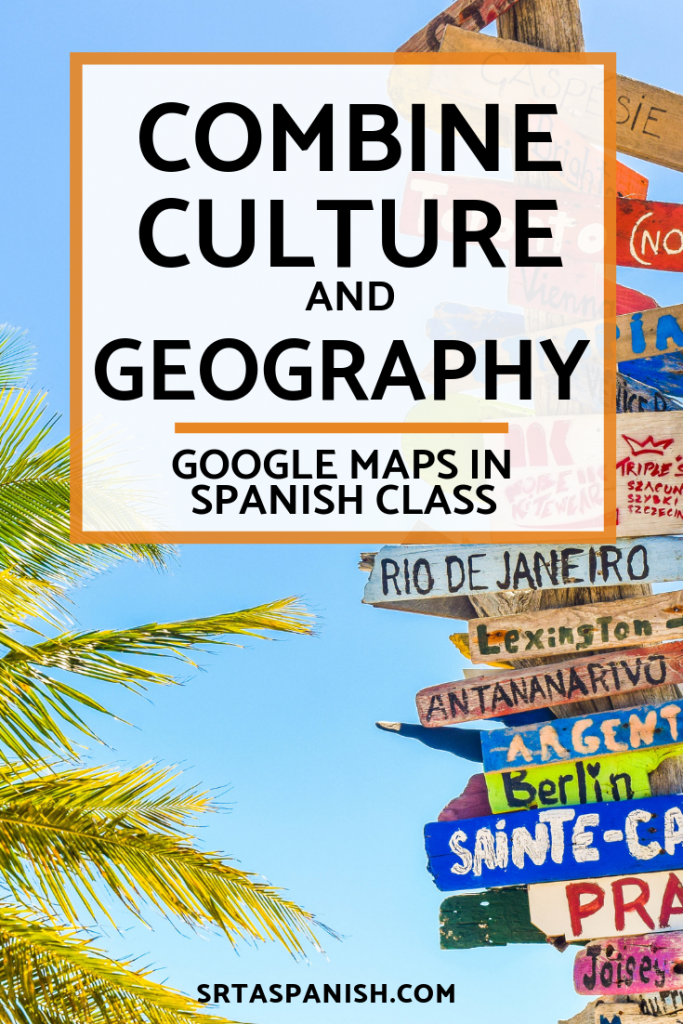 Google My Maps
Google Maps is a tool students are familiar with so it's easy for them to navigate, plus the geography is an integral part of the map! I have mentioned this tool before in my posts about Oaxaca and directions (here and here). One of my favorite things to do with Google Maps in Spanish class around holidays is to use a map I have made to introduce several different cultural traditions around the world to students. That way, when we talk about people rollerskating to Mass, or the processions during Semana Santa it's easy for them to immediately connect the WHERE to the practice.
How Does It Work?
When you make a map, you can add your own markers, pictures, information, even link videos from YouTube! The information you choose to add is up to you, and it depends on your learning targets. For example, when we are working on talking about where people are from in Spanish I, I have a map I've created with several famous Spanish-speakers, marked where they are from and a short, cognate heavy sentence about why they are famous.
They see the "Ser De" structure over and over, connect the location to where it is on the map, and celebrate the fact that they are actually reading Spanish in the first few days of school! It's a great use of Google Maps in Spanish class!
Keep in mind, you don't have to be the one putting the map together! Google Maps could make for a really great medium for a country project – have your students research a country, then mark things on the map. You could even have all of your students working on one big map, importing the information via Google Forms.
When Do You Use Google Maps in Spanish Class?
In my school's curriculum, I feel guilty taking time "away" from our pacing to spend any time on "fun" cultural activities. I stress about making sure my students are on pace with the other classes. I like to offer a lot of my culture activities as something that students can complete on their own time, or after an assessment. The Google Maps I put together for different holidays lend themselves really well to the students exploring things virtually and individually. The Maps set up helps the students investigate the wide variety of traditions the Spanish-speaking world has to offer.
Want to try it out? Here's a freebie!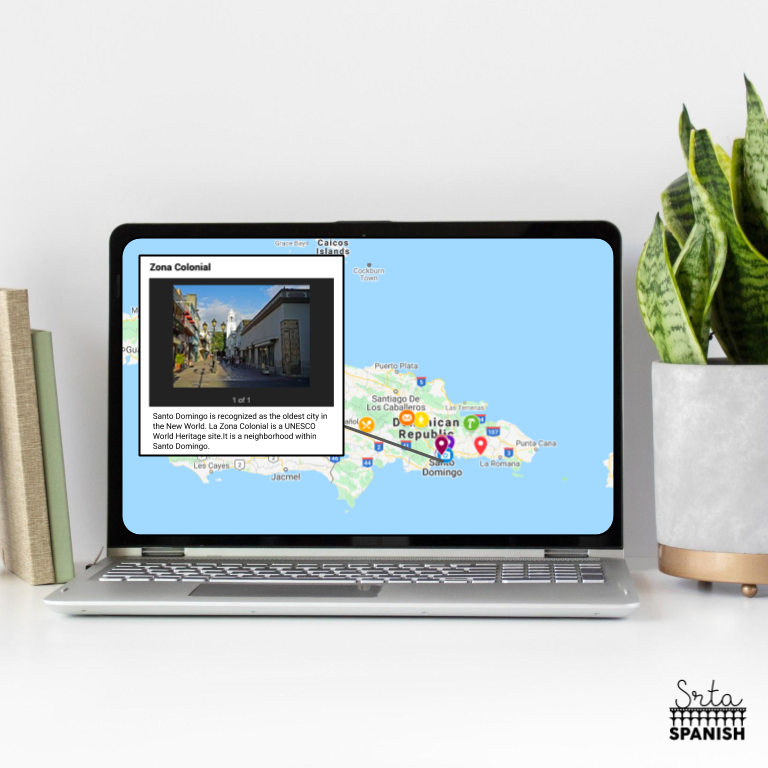 What are some ways you could see yourself using this in your classroom?