Giving and understanding directions and prepositions in Spanish is one of the universal units. Everyone covers city vocabulary and maps at some point in time! It's a fun unit, and it's easy to connect it to the students' lives. There are tons of activities out there to practice and it's nice to add a new tool to your toolbox from time to time.
Tool, Meet Toolbox
Alright, I'll admit it: I totally love Google Drive and all of the tools they have for students and teachers. One of my favorites is the Google Maps editor. You OR your students can place markers and draw shapes on a map – zoomed into a specific region, or spanning the entire globe. There are SO.MANY. ways you can use this tool in class, but here are just two examples:
Student-Driven: When studying the Roman Empire, students had to draw out a shape to show just how big the Empire got. Then, they placed markers on the map and labeled them with specific facts about things that happened in those locations.
Teacher-Driven: Embedding culture and geography – I create a map and mark where certain things happen, including a brief description, pictures, even videos so students can see what happens where. I especially love this when studying celebrations because it allows you to give students an overview of how traditions change around the world. I have activities like this for La Navidad, Carnaval, Semana Santa, and Cinco de Mayo!
Prepositions in Spanish and Google Maps
My Spanish I classes are studying prepositions of location and directions around cities right now, and if you remember from my last post we're currently spending time in Oaxaca, Mexico. I've been trying to focus on using technology for good (not evil, distracting from the language) purposes, so I decided to put that goal and my love of Google Maps together for this activity!
Creating the Activity
I created a map of Oaxaca using the Google My Maps editor. I added markers of some main locations in the city center. For each marker, I added several pictures, as well as a brief, simple description of that place in Spanish. When they click on the location, the picture and description pop up and they can see the information.
Then, I wrote descriptions of the locations using clues talking about was around it in the city (boom! prepositions!). Students did a lot of exploring of the center, clicking on the places, "walking" up and down the streets. In the future, I'll start with a warm-up that has them do some specific "exploration" activities because so many of them were focused on checking out all of the places they forgot they were interpreting clues!
Did you notice how the map has blue and yellow markers? You can set your markers to all sorts of colors, shapes, and symbols! In this activity, the blue markers are the places with images and descriptions. The yellow markers are used in a follow-up activity where the students had to write their own descriptions of location using the city and streets. If we have time I'm thinking we'll exchange our descriptions to try and figure out what their classmates were describing!
Since I put time into this map, it would be a shame if we didn't use it more. Stay tuned…next week we're doing directions and I think I'll use it again! I've also been considering the QR Code Running Dictation post from Keith Toda over at Totally Comprehensible Latin…so we'll see what I can cook up with that. I'd love to hear if you have any suggestions or questions!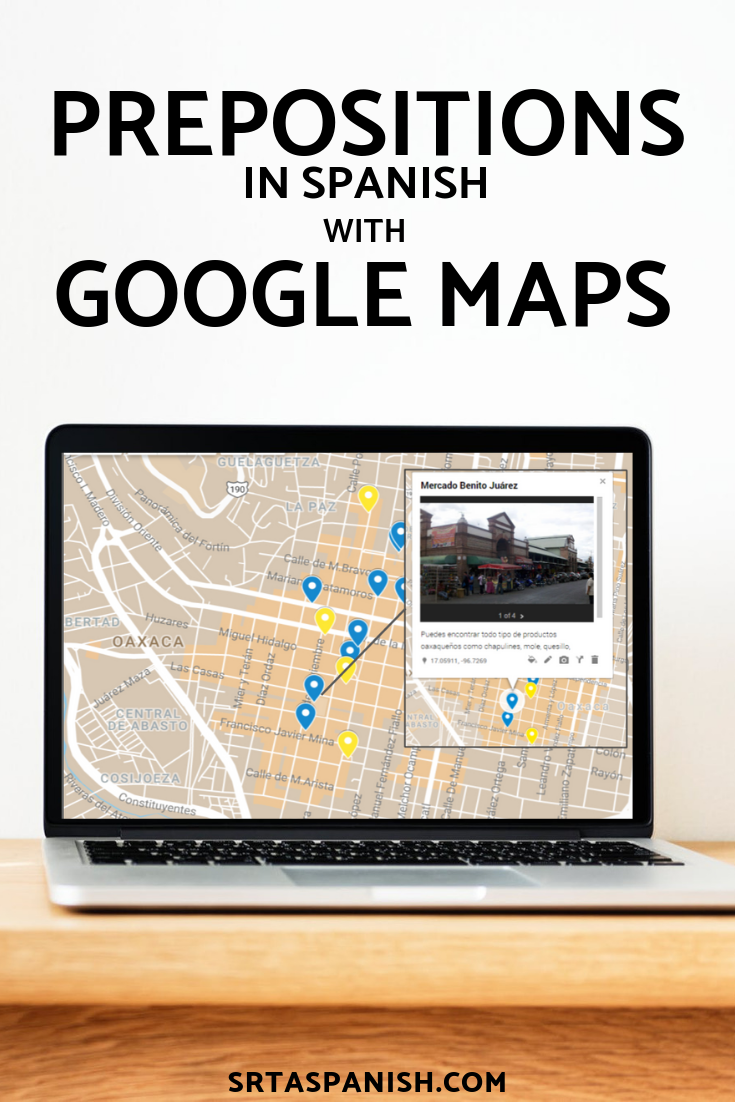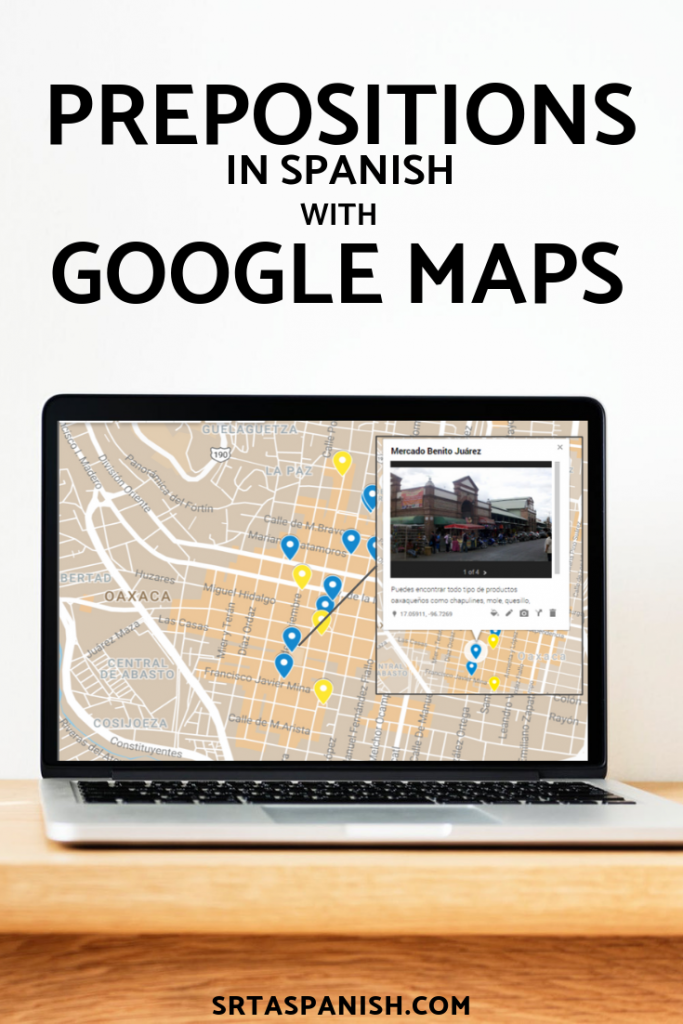 This map and locations activity are available in my store if you'd like to save yourself some time!