One of the first signs of March are shamrocks and clovers. They seem to suddenly appear everywhere you look – decorating yards and porches and storefronts, too. If you are looking for some great way to bring some fun shamrock activities for Spanish in your middle school or high school classroom, I have some wonderful ideas for you!
If you are looking for some great ideas for bringing green and shamrocks into your classroom, be sure to keep reading. I have awesome ideas for writing, classroom displays, puzzles, and more.
Not sure why you would include St. Patrick's Day in Spanish class? Check out my post here!
Shamrock Writing Activities and Classroom Displays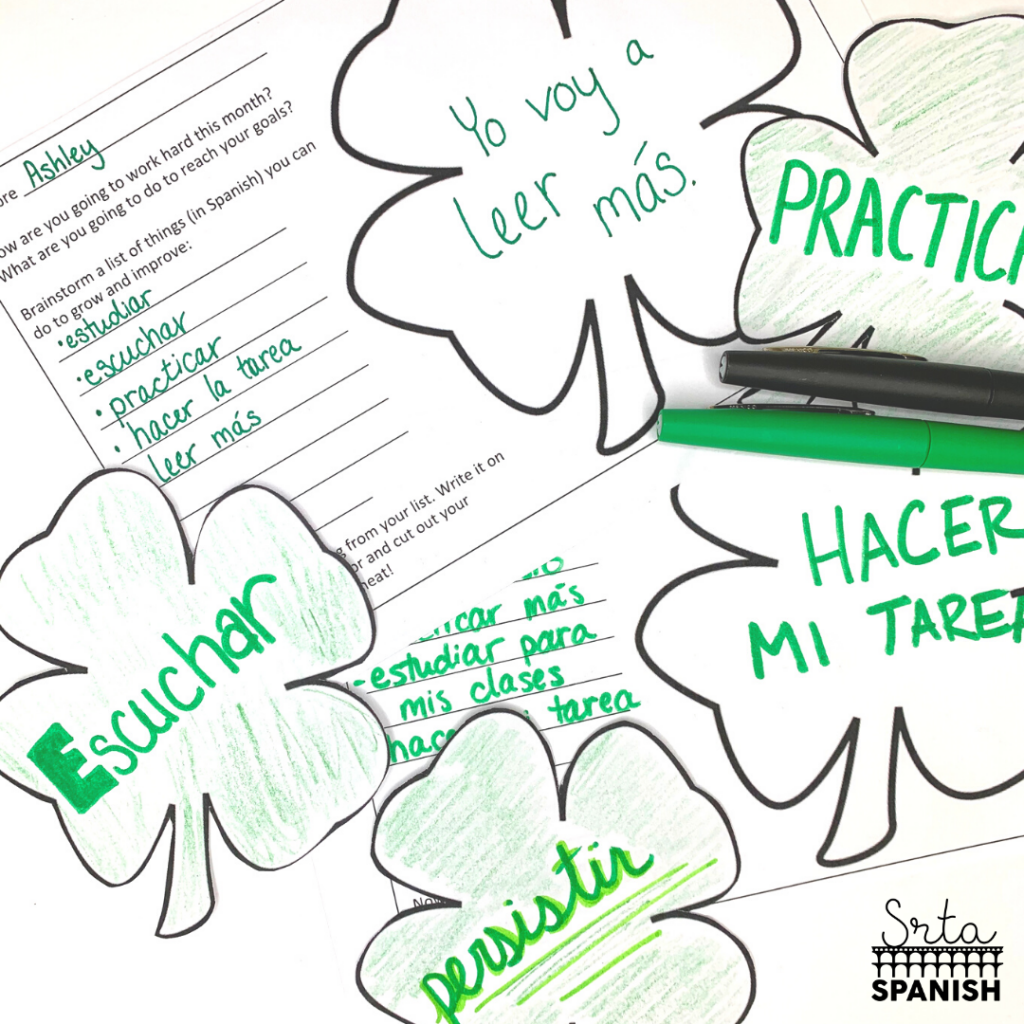 In this shamrock writing activity, students engage in a growth mindset activity writing about how they will improve this month. Students brainstorm, then write on and decorate a shamrock. Hang all their shamrocks together for an easy classroom display with the phrase "Trabajar fuerte para tener más suerte" for a bulletin board or door decoration that's perfect for March! Click here to download this display from my store!
If you would like to review conjugation with your students, you may like these Conjugation Clovers! Students write the infinitive, then conjugate the verb on the leaves of the clover. Color, cut, then hang to decorate your space!
Shamrock Puzzles
If your students need a great way to practice their conjugation skills, I've got some shamrock puzzles to help with that, too. Your students can assemble their clovers while working through regular and irregular verbs in various tenses. Check out the whole assortment of Shamrock Puzzles here! Don't see a puzzle that you need? Drop a request in the Q&A feature in my TeachersPayTeachers store!
Looking for more?
Check out my post on St. Patrick's Day here!