I'm always, always looking for more ways for students to read and re-read stories and texts in my classroom. The other day I came up with something and I felt like it was a great way to get them to re-read while simultaneously getting some writing practice (but not output!). I called it writing between the lines.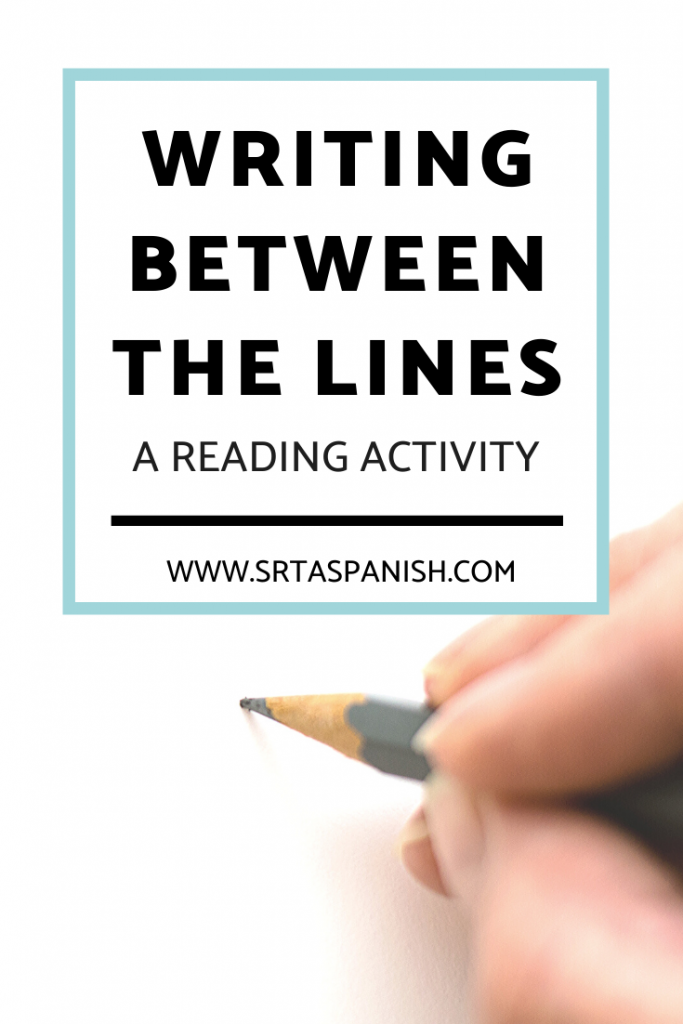 Writing Between the Lines Set Up
To do this activity, you need a reading or short story. It helps if it is something the students are already familiar with, and if it's a little bit longer, because you're going to pare it down.
Take your reading, and go through it, skipping a few sentences here and there. Essentially, just remove chunks of the story!
Then, where you've removed chunks, insert lines for your students to write. You can set this up in a paragraph format or you can do numbered lines to make it a little clearer for your students as to how many details they should add.
Next, students read through your trimmed down version. On the lines, they go back and add details where they are missing. For example, maybe line one says, "There is a man." and the next piece of information we get is, "He is very sad." Well, wait a second! Who is this guy, and what's got him so glum? That's where their writing comes in.
You can project the original story for your students, let them use a handout, or you can have them try it from memory! I projected the story for my students, because my goal with this was to try and get them to read and think about what happened and what was missing in the story. Up to you and your goals for your students!
This was something new for us, but I really liked how they read, and re-read the story carefully, trying to figure out which details they could. I hope I explained it well! Let me know if you have any questions!
Looking for More?
Check out these other reading ideas: