Reading, reading, reading. I'm always looking for more ways to get students to read or re-read in my classroom! This Reading with Emotion activity is actually based off of an improv game I learned in high school called Changing Emotion and, like most improv games, is a ton of fun!
In the improv game, people are acting out a scene. The audience or director calls out an emotion and the actors act out the scene using the emotion. The idea is easily applied to reading! You give students an emotion and they read the selection using their voice, face, and body to convey the emotion!
That's it! This activity can be done in pairs, small groups, or as a whole class. In class, I prefer small groups or pairs to get started. I think this helps students be more comfortable being a little goofy with their emotions as they read! Once we've done it in small groups and after we're into the year and have some relationships built as a class is when I would use it with the whole group setting as it becomes a bit of a show!
You have a few options for how to switch the emotions. You could set a timer to buzz to switch emotions, or you could just read the room and call out a new one! Sometimes a scene or an emotion is just going so well you don't want to cut it short so it's nice to have that control.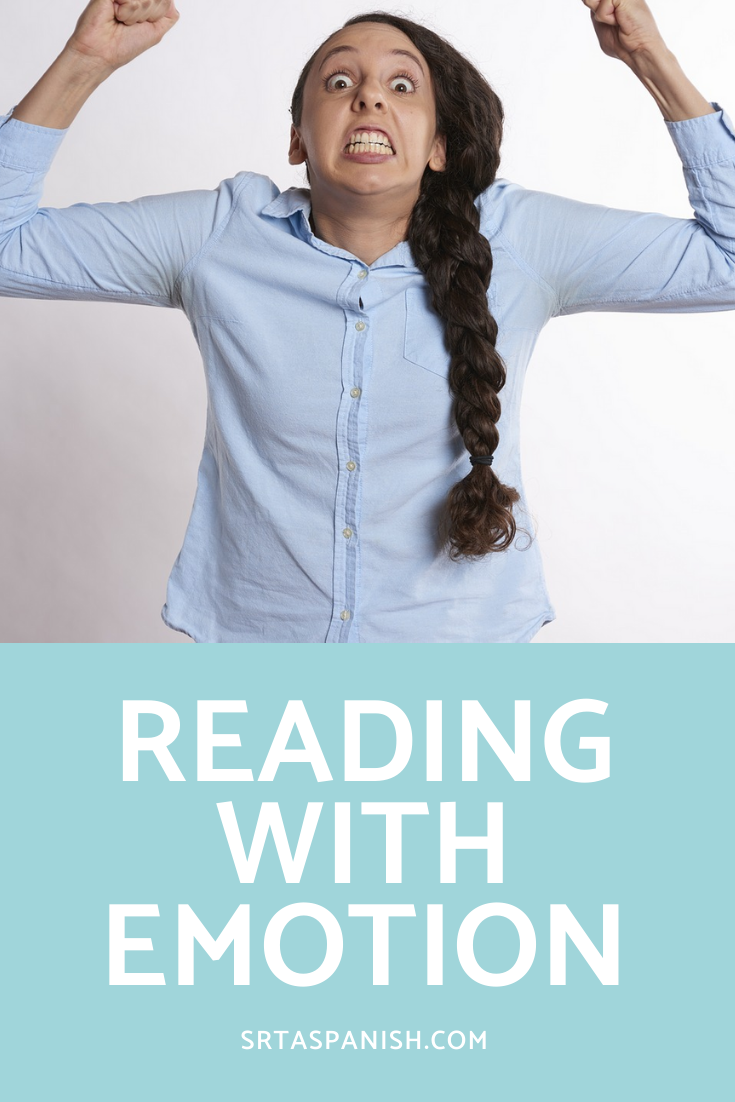 Want an easy resource to use to try this activity in your own classroom? Click here to see the emotion cards in my store!