I truly love TeachersPayTeachers because it saves me so much time. You know I love creating my own resources, but some days I just don't have a minute, or I choose to save my time by using what someone else has already made! I am so thankful to the teacher-authors at Teachers Pay Teachers who share their resources.
Did you know that Teachers Pay Teachers gives you FREE CREDITS to spend for leaving feedback on your past purchases? Many of my friends hadn't heard this, so I wanted to show you how!
Step 1
In the upper right corner, there is a little triangle next to your name. When you click that you will see a drop-down menu. Look for MY PURCHASES to see a list of everything you have ever bought or downloaded (including Freebies!). This is also the place you will see updates to products – you can always download the resource again at no additional cost once a teacher-author updates it.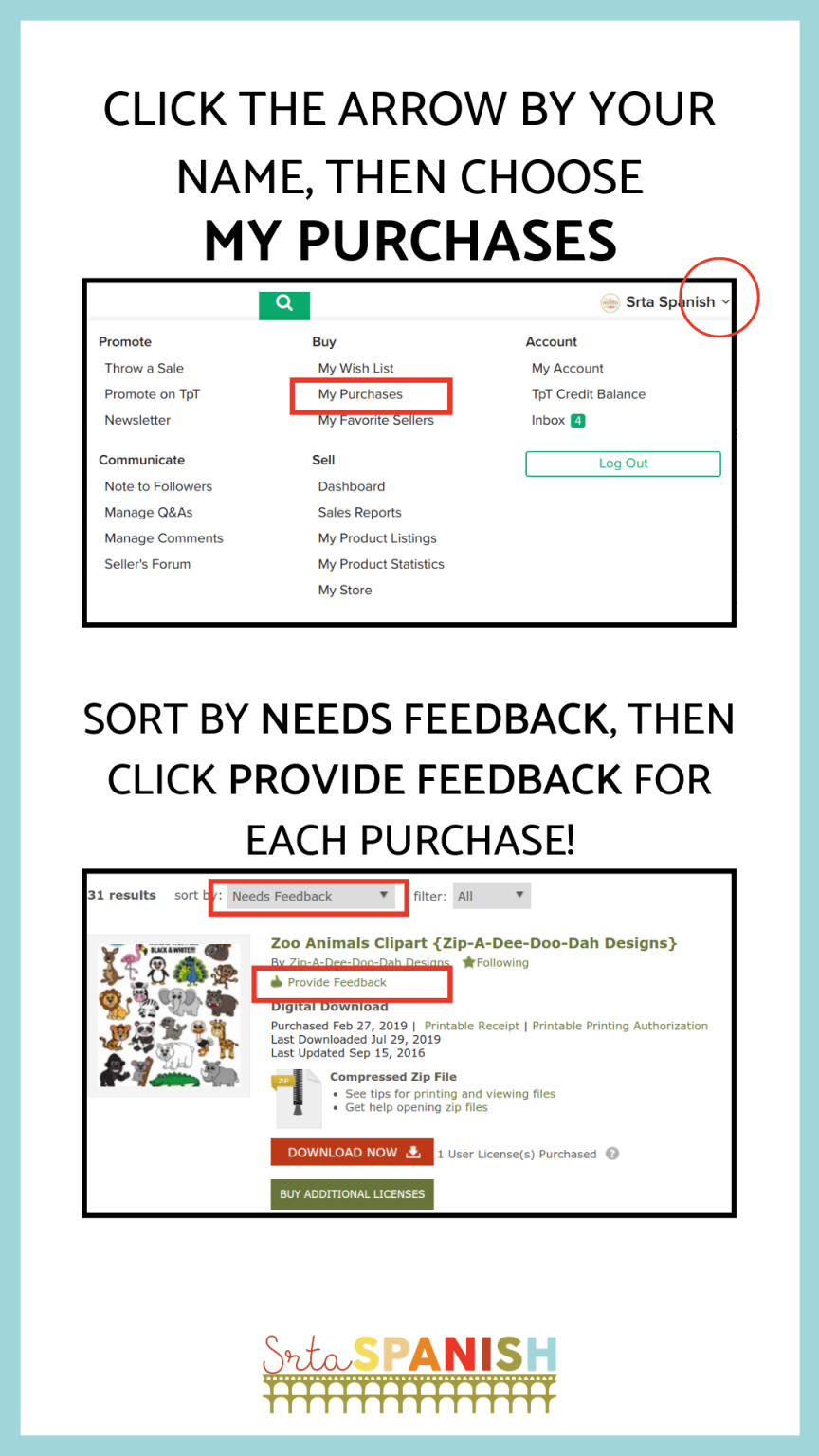 Step 2
Sort the list by NEEDS FEEDBACK to see resources that you could earn credits for. Click on PROVIDE FEEDBACK and follow the prompts there. When you provide feedback on resources it helps the teacher-author to make improvements and it also helps teachers who are shopping learn more about the resource!
Step 3
You can see your account balance any time to see how many credits you have to spend. Go back to that upper right corner, find that little triangle next to your name, and look for ACCOUNT BALANCE.
Step 4
Using your credits is easy! Once you have resources in your cart, it will show your account balance right on the checkout screen and you can apply them to your purchase.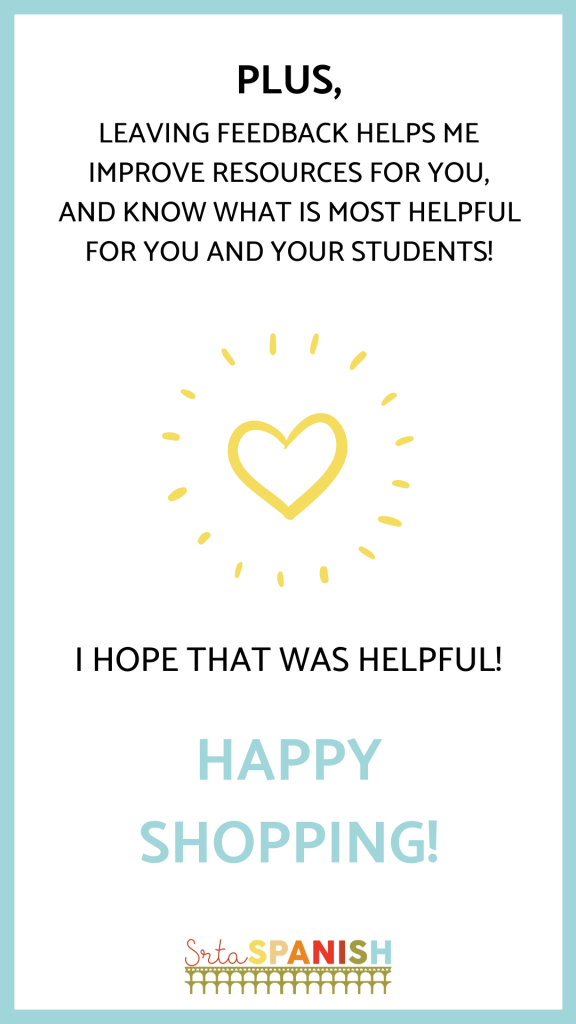 I love using TeachersPayTeachers for classroom decor and games but there are SO many resources that can really save time and effort – from other teachers who have used those resources in their own classrooms! Share these instructions with a friend and enjoy shopping and spending those FREE Teachers Pay Teachers credits today!