I love having a stash of reading activities handy that you can pull out with ANY text, reading, or resource. This activity is actually one that would work well with movie clips or music too! It's definitely one of my go-to activities when I want students to interact with the resource again, in a different way.
Set Up:
You find:

A text or resource in the target language

Students need:

pencil & paper

Arrangement

: Pairs or small groups
How to:
Students read or watch the video that you provide for them. I like to do this with a resource we've been using for a little while, but you could also do it with something brand new to them. If that's the case, it should be at a level where students can comprehend it easily on their own, with minimal support.
After going through the resource, students write ten true or false statements using information that can be found in the resource. It's important that they DON'T answer or mark if the statement is true or false on that paper. I usually give students a time limit for this step, somewhere between 6-8 minutes. I just find it helps to keep us all moving along.
Then, students trade papers and mark if each statement is true or false. They can switch back and correct each other, or you can have them mark up the resource, saying where they found each answer.
You can call it quits there, or you can have them do another extension activity! My favorite extension is a flip it and reverse it – they draw a line underneath the 10 T/F questions written by their partner. Then, if a sentence was true they re-write the statement to be false according to the reading. If it was false, they re-write it so that it is true.
That's it! I hope you enjoy having this reading activity in your bag of tricks. As I mentioned at the beginning of this post, you can certainly have your students do this on a piece of notebook paper. Sometimes I find it simpler for a substitute or just the first few times I do this activity to have the paper all set up for them.
Already an email subscriber? Click HERE to go straight to the exclusive library of free teaching resources.
Check out my other posts about reading activities: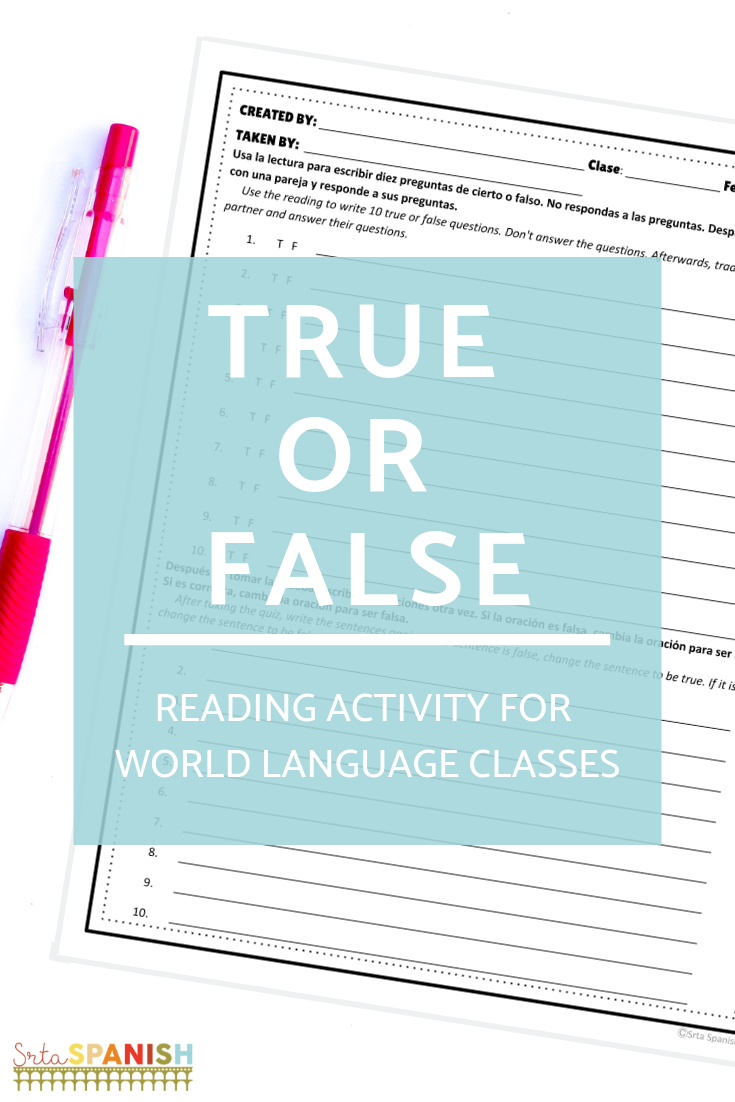 Don't forget to pin this post for later!