I've shared about Running Dication before, and as much as I love running dictation, until last week I had never tried the traditional format for dictation. I first read about dictation on Keith Toda's blog post here. If you've never visited his blog before, you're totally missing out! He has lots of great ideas shared and clear and simple explanations.
Funnily enough, he describes it as a listening, comprehension and writing exercise, but I fell upon adding it in my plans when I was looking for what else I could do with a story – essentially I was looking for a re-reading activity! Dictation fit in perfectly well though with what I wanted, which was an opportunity for my students to get more input with the structures we were focusing on!
I was a little worried about it because in terms of engagement I thought that my students might struggle with sit still, listen closely, and write, but they were actually SUPER focused! I was really impressed with how well it went for them.
How It Works:
Pick out about 10 sentences from your reading, or write sentences that focus on the structures you want to practice.
Put the sentences in a slide or on a sheet of paper if you have a doc cam. You'll need to project them for students to correct after the dictation is done.
Students need a sheet of paper and a pencil.
Teacher reads the sentences slowly, while students try and write perfectly what they hear. Repeat the sentences 2-3 times. (I did 2 because there were no brand new structures involved).
Teacher projects sentence and students either mark it as perfect with a star or make corrections.
Easy! This was super simple, but it seemed like students felt confident and reassured as they worked through things. I especially liked that they were able to go back and edit their own response.
I also think that using the handout for the first time we tried this activity simplified things significantly. Students listened and recorded. Then, on the line underneath they either circled the star to show that it was perfect or re-wrote the sentence with their corrections!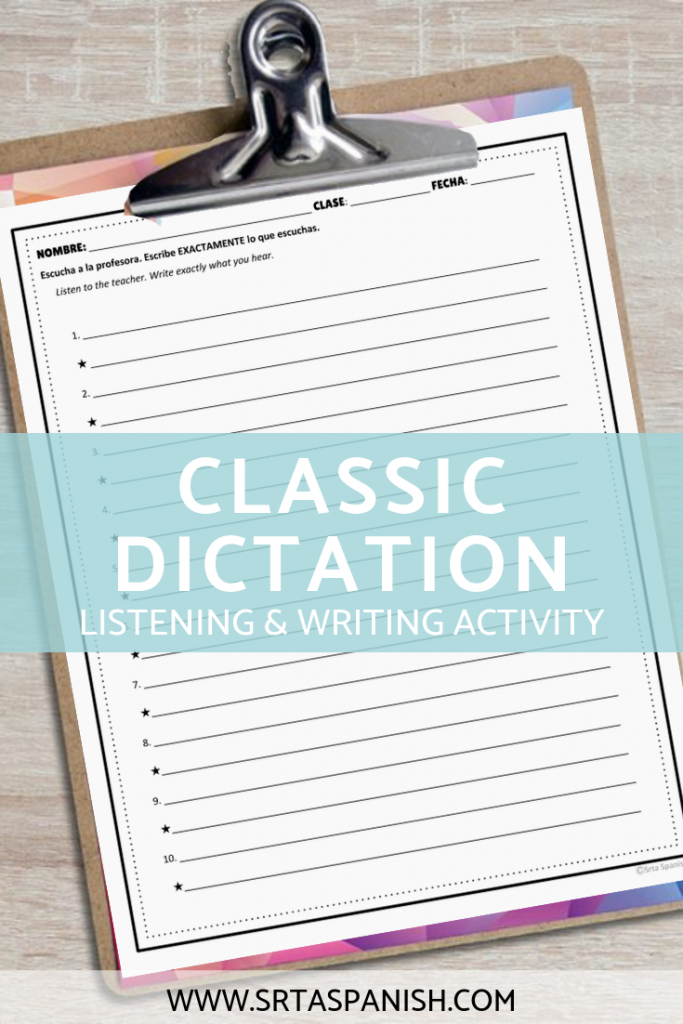 Already an email subscriber? Click HERE to go straight to the exclusive library of free teaching resources.
This activity was enjoyable. I think it will go into rotation around the same frequency as running dication – that is to say, once or twice a semester. It's a nice, low-energy activity to use, but I think that overusing it will cause it to become less engaging and interesting for students.
Dictation Activities for Spanish Class
If you're looking for some activities to go with your units to save you time, check out these pre-made sets I have for you!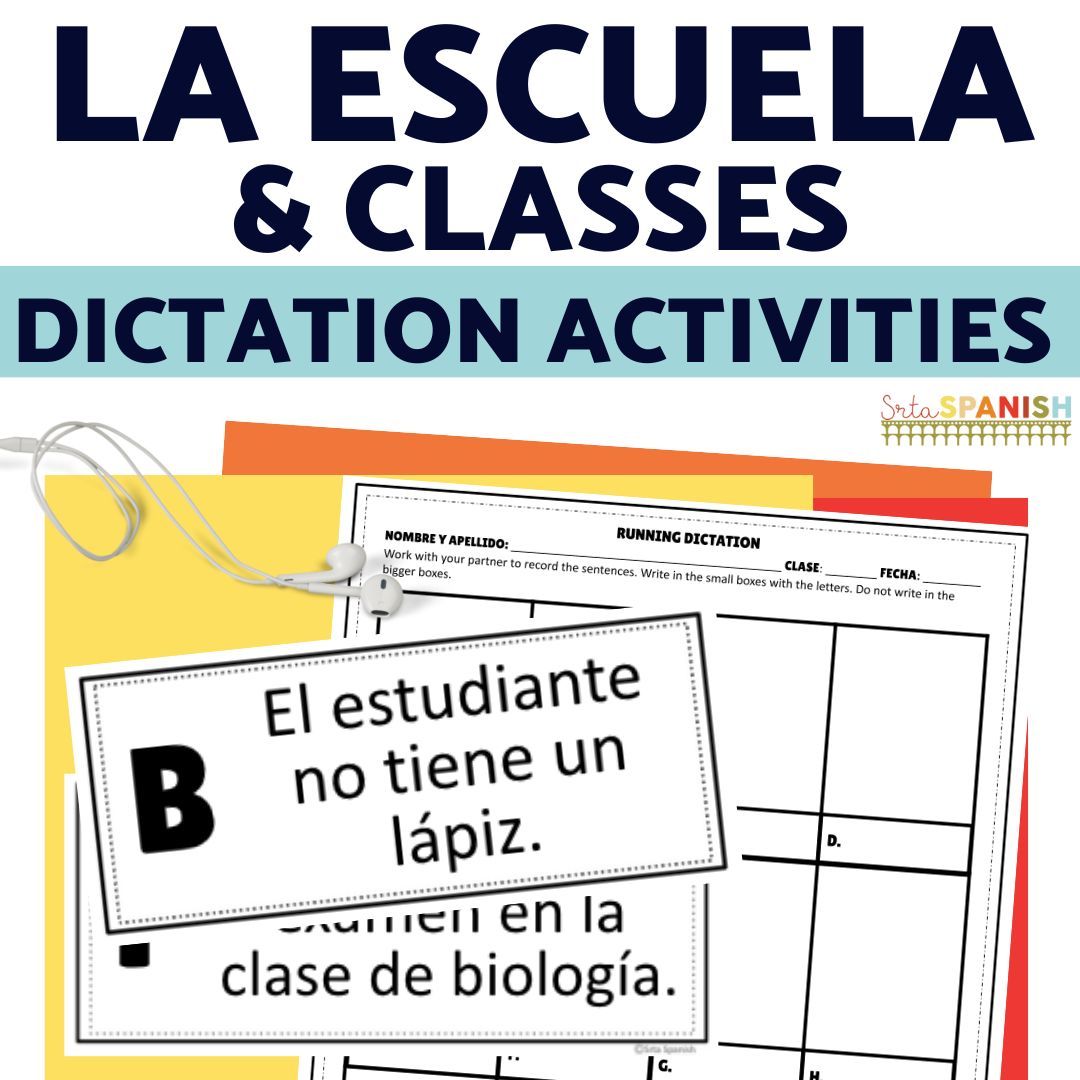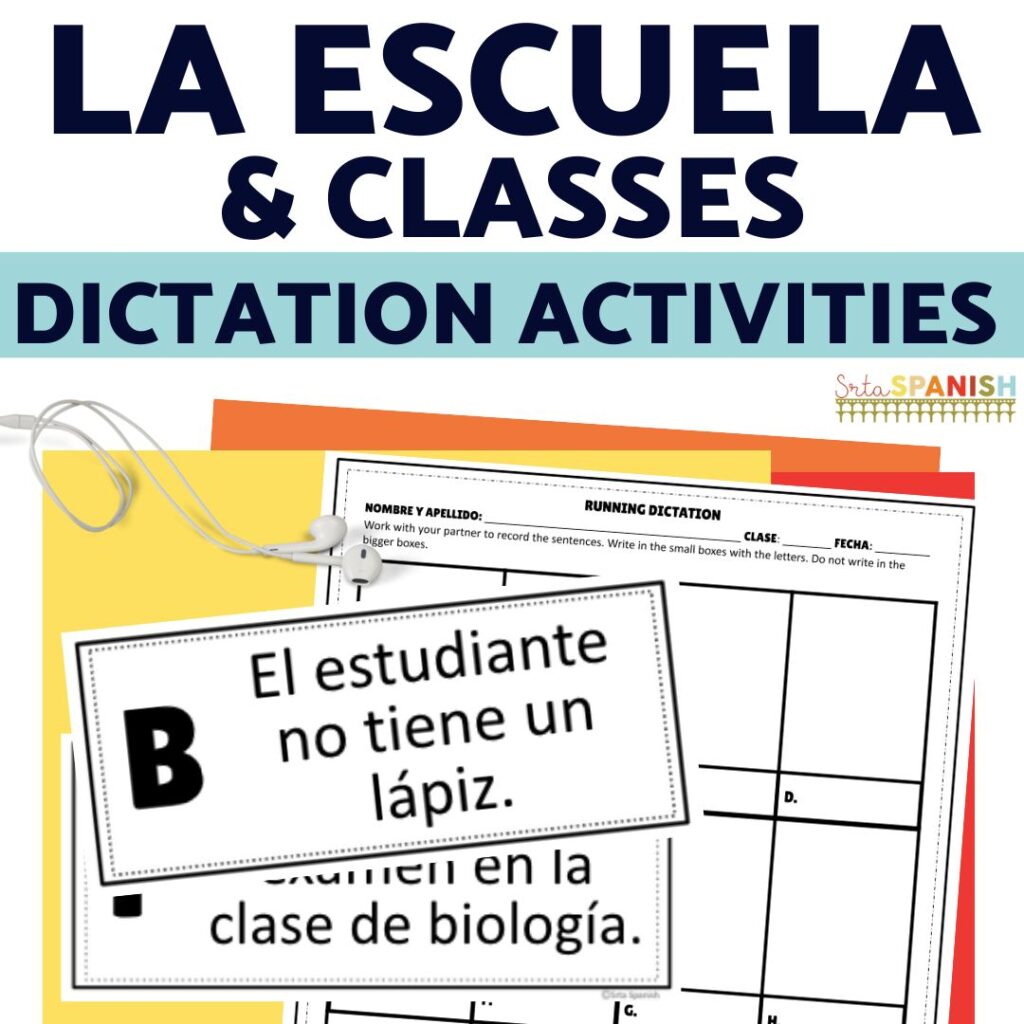 Looking for More?
Check out these other ways to interact with a reading!