Confession: I probably spend too much time on Instagram. It's definitely a time suck, but it's also a great resource for new ideas! I got this idea from @mademoisellefallowfield and her post about a review game based on the fun What do you Meme? party game. She was kind enough to share her meme images to help this get started!
It then turned into a team effort through various posts and calls for help. Ideas for the situations were brainstormed in various Facebook groups and on Twitter so thank you to all who contributed ideas! I hope your students enjoy this game!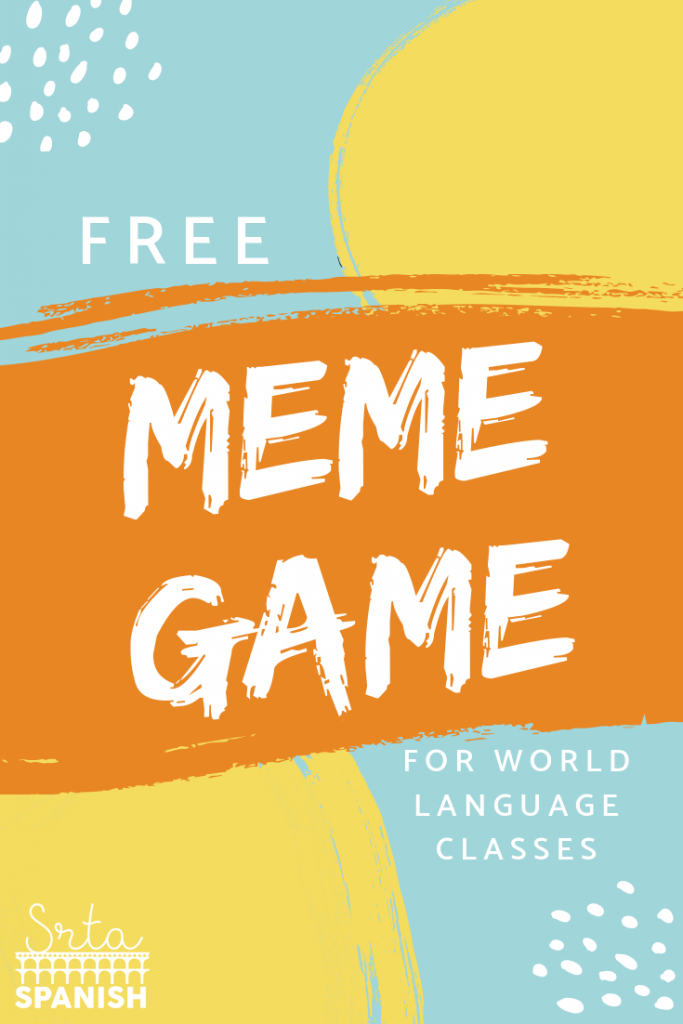 Watch the Video
Set Up:
Print the meme images. I would suggest printing on cardstock and laminating.

Print the situations (pages 3-8). I suggest printing them on a different color cardstock & laminating.
Cut all of the cards apart.
I would make enough sets so you have enough for a couple groups of students to play. The smaller the group the faster the rounds! I think ideally groups of 4-5 would be best!
How to Play:
Essentially the game works like Apples to Apples, if you've ever played it. I've included more detailed instructions in the file, but here's the gist!
The judge flips over one situation card and reads it out loud. Next, everyone participating, except the judge, plays a meme card face down to "react" to the situation. The judge then shuffles the meme cards face down, so they don't know whose is whose. Finally, the judge flips each meme card over to show them to all playing and selects which one they like best! (Some judges choose funniest, or most ironic – this is up to the judge!).
The winner keeps the situation card, while the used meme cards go to the bottom of the deck. The person to the left of the judge is the new judge, and the next round begins! You can play as many rounds as you want. You can play ten full rounds, or play until one player has 5 situation cards, or you could play 3 short rounds and see who has the most situation cards! There's a lot of variation.
Game Time!
Now that you have the idea, here is where you can access the pre-made cards and images. PLEASE DO NOT EMAIL ME ASKING FOR ACCESS TO THE FILE. Instead, I'd love it if you followed the instructions on the first page to create your own copy and edit it if you need to!

Blair Richards has put together a FRENCH version! Click here to check out her version!
Frau Leonard put together a GERMAN version! Click here to check it out!
JOYCEANNA D'ALESSANDRO created the ITALIAN version! Click here to check it out!

If you'd like to put together your own version in another language, this version is editable and I'd love to share what you come up with!
Other Games for Spanish Class:
When I posted in the Facebook group looking for suggestions, La Profe Alta shared a link to her game called #Hashtags and I think that it sounds like a GREAT option to play with students! Check out her post here for the resources she shared!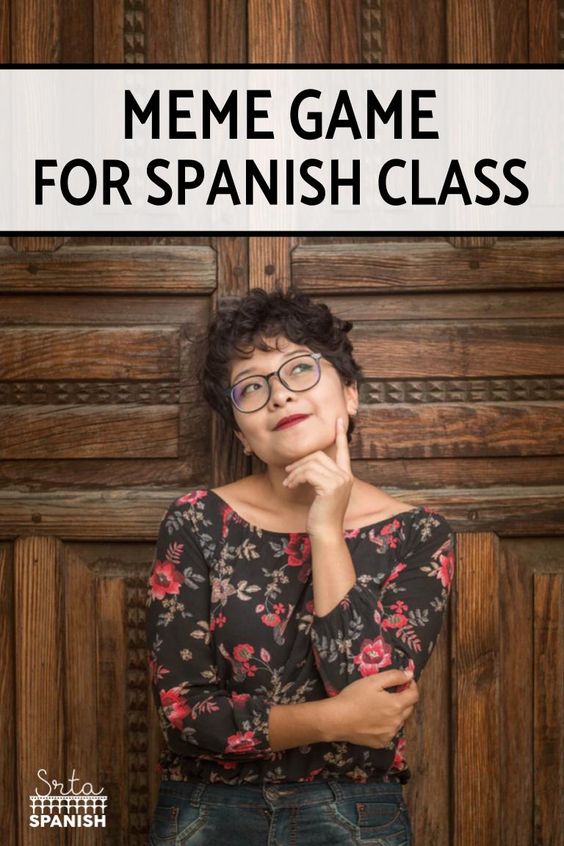 Still looking for more? Check out this post on 5 Review Games for Spanish Class!
P.S.
I'm overjoyed that you are here and reading my site! This blog is lots of fun (and lots of work!). If you have read something here that inspires you, encourages you, makes your job more fun, saves you time, or is something that you've related to, you can support this site and me easily by shopping on Amazon! All you have to do is click on any of my Amazon links, buy something (anything – it doesn't have to be what the link was for!) and I'll get a teeny commission. It doesn't cost you anything extra, and I would totally appreciate it! Thank you!

Here's a convenient link to Amazon for your clicking and shopping needs!