There are loads of things you can do for Day of the Dead (Día de los Muertos). It's almost overwhelming how many lesson plans and activities there are to choose from when it comes to teaching about this holiday in your Spanish classroom!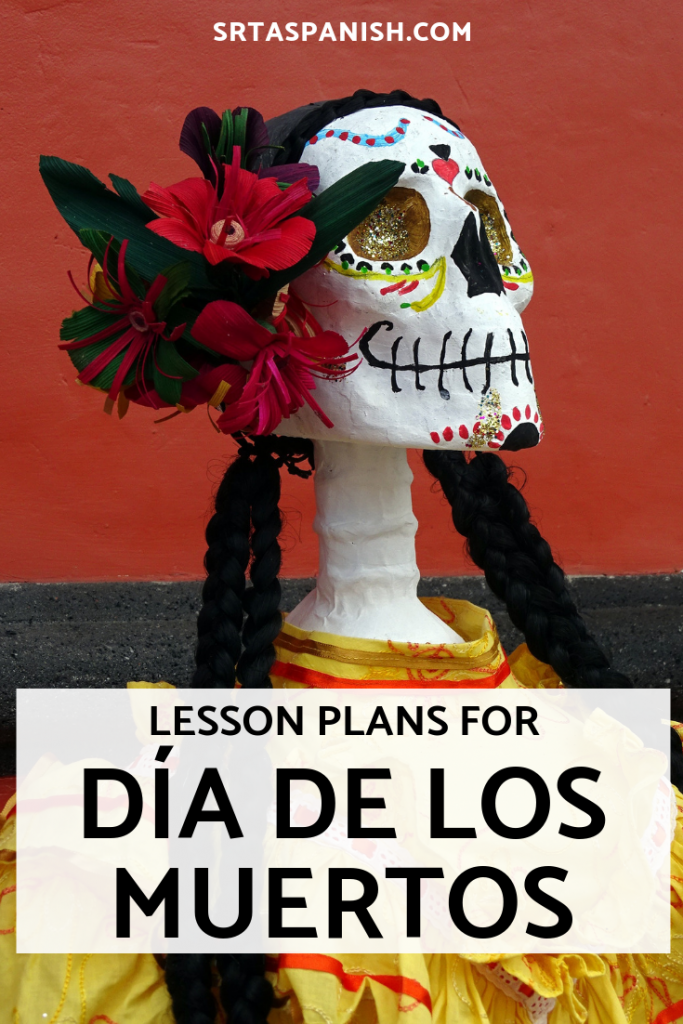 I'm going to attempt to help you narrow down the activities by dividing them into categories and sharing some options for you. Hopefully, that helps you feel organized in your planning, so it's easier to decide what you'll do with each level you teach.
You may also like my post on Day of the Dead Stations here!
If you do teach multiple levels, I have two options/suggestions for you. One – pick a single activity and vary the level of difficulty for each level, then do something different next year! Two – pick a different activity for each level, then stick with that throughout the years so the students get a taste of something different as they move through the levels.
Some of the links below are affiliate links, meaning, at no additional cost to you, I will earn a commision if you click through and make a purchase.
Movies

Arianne Dowd shared an amazing list of resources for Coco here on her blog. She even has a Movie Talk there that you can use before showing the film in class. I especially love how she lists cultural practices and products you could delve into with the movie!
Here Kara Jacobs used the Movie Talk Arianne shared to create an Edpuzzle. This could be wonderful if you have to be gone for an extended period as an option before watching the movie!
Over at Spanish Teacher Enthusiast, you can find a downloadable movie guide for Coco, for free!
The Book of Life is another great option for Day of the Dead! Mis Clases Locas has a free guide here for novices, and Kara Jacobs has another option here for upper levels.
Arianne Dowd has a whole unit on The Book of Life you can find here, or you can check out what she says about it in her post!
If you are in a situation where you don't have a DVD player or a disc drive in your school computer, an external DVD drive is a great option!
Music
Spanish Mama is one of the reinas of incorporating music into language learning. Check out her post for a variety of songs for Day of the Dead! I'm going to have to use one of these for Música Miércoles for sure!
Kara Jacobs has shared resources for Calaverita here! There's a TON of resources there, meant for novice learners. Wow!
Books
Tumba by Mira Canion would certainly be a great novel unit to do around this time of year! Mis Clases Locas has a huge list of posts and resources about teaching it here, or you could just see all of her posts on it!
Classroom Library Options:
Feeling Overwhelmed?
If you're feeling overwhelmed, or would like a print and go option to save you time, check out my stations for Día de los Muertos! I have 7 different activities that include a variety of modes and hands-on options for your novice students.
Día de los Muertos Plans? Check!
Whatever you decide to do, it will be great! I have just two more things to share with you, and then I'll let you be off to your planning!
The first is this presentation template from Slides Carnaval that has a delightful theme for Halloween/Día de los Muertos (yes, they did two in one, so it's not perfect, but it's definitely fun and seasonal!).
The second thing to share with you is alternative assignments for Día de los Muertos. There's always a student or two who needs a different option. Here are a few great alternatives:
Research Poster Project – 40 templates with names of famous Hispanics filled in, perfect for lots of choices! Students learn about and recognize contributions made by Hispanic and Latino Americans to the United States and world.
Introductions and Personal Descriptions of Gente Famosa – 24 short readings about famous people of Hispanic heritage written in comprehensible language. The readings are a basic introduction and personal description of each person! There's also an activity to do a comparison between one person and themselves!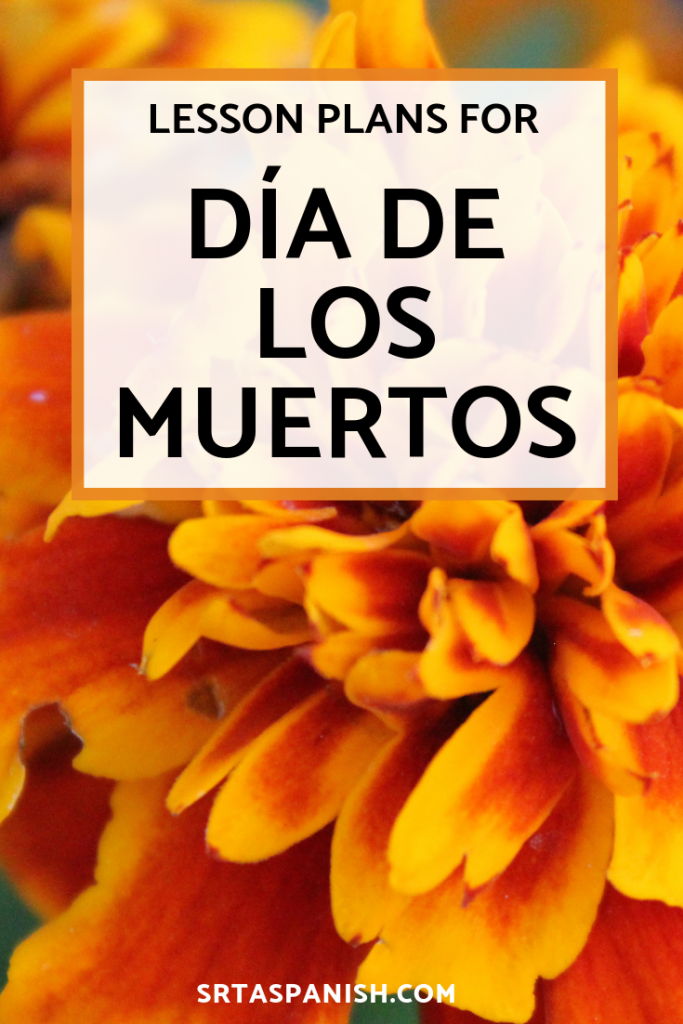 I hope this post was helpful to you as you're choosing how to share this celebration with your students! If you use any of these resources, I'd love to see it! Tag me on Instagram @srta_spanish!