I've been sharing a lot about Boom Cards over the last few weeks, and one question I keep hearing is, "What can you do with Boom Cards? What makes them special?" The short answer is that you can do a lot with Boom Cards, and I want to show you some of the ways you can use them in this blog post!
Curious about Boom Cards? Check out my other posts on them here!
Multiple Choice Questions
Let's start with the basics. You can use Boom Cards to create your standard multiple choice question. Anything you might do with multiple choice you could do with Boom. You can also set it to shuffle the options every time, which is nice so that when students replay they can't just click the same location to try again!
Multiple Choice Questions with Pictures
Similar to multiple choice, you can also have them "pick the pic" that matches your question. You can also set this to shuffle the options, just like with the text multiple choice questions!
Fill in the Blank
There's also a fill in the blank option! It is self grading, which means students do need to type in the exact answer, but with short things like the example above, it's perfect!
You can do slightly longer answers, but I tend to stick with single sentence length or shorter, otherwise the variables are tough to predict! I like to give them a subject and an illustration and have them create a sentence based on what we're practicing.
Digital Manipulatives
Sick of cutting things out? You can use Boom Cards to create digital manipulatives that provide the students with instant feedback. Amazing, right? This is quite possibly one of my favorite things you can do with Boom Cards.
In the example below, students read a short paragraph, then "pack" their suitcase. I love how you can use these to give students input!
Listening Activities
You can also load listening recordings into Boom Cards. This opens up a whole world of options! In the example above, students simply listen and select the number they hear.
The listening options aren't limited to simply selecting what they hear! In the example above, students listen to a question, then type their answer based on the calendar of activities. I also have recordings of each of the pictures, in case an illustration is hard for the student to interpret. Click here to try out this Ir a Infinitive set for yourself!
You can also do tasks where you have them listen and put things in sequential order like you can see in this days and months vocabulary set, or even just have them read and follow along with a text like in this Cinco de Mayo digital lesson.
What Can You Do With Boom Cards?
I hope these examples give you some great ideas to think about what you can do with Boom Cards. When I first found them, I was literally jumping up and down in my kitchen I was so excited! There's just so much you can do with them and I hope this post gives you some ideas of all the ways you can use them with your students.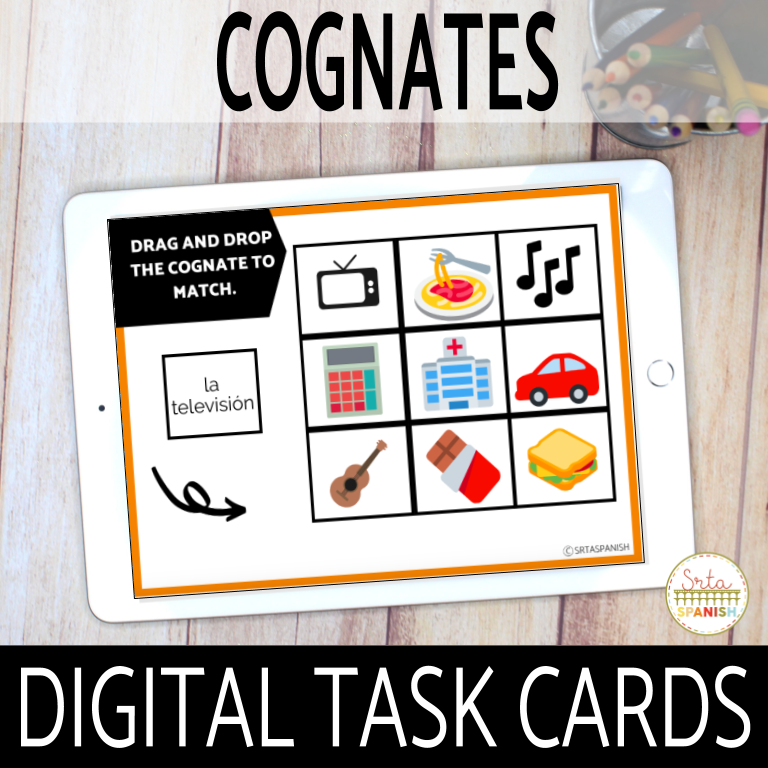 You can also click here to see my digital task cards available in a mega bundle! Remember, a bundle allows you to save 20% off the total price and gives you tons of ready-made options to use with your students.
Click here to go to my library of Boom Cards and try out a whole bunch of different sets!