Pear Deck is an awesome option for 2020 (and even before this!) because students can engage and interact with your presentations from within your classroom or at home! You start the presentation and they join with a code – very similar to how Kahoot or Quizlet.Live have students join!
Once they're in, you move through your Google Slides. On the Slides you can add questions and different ways for the students to interact with the information!
Want a quick peek at setting up a Pear Deck activity? Click here to watch a SUPER short video!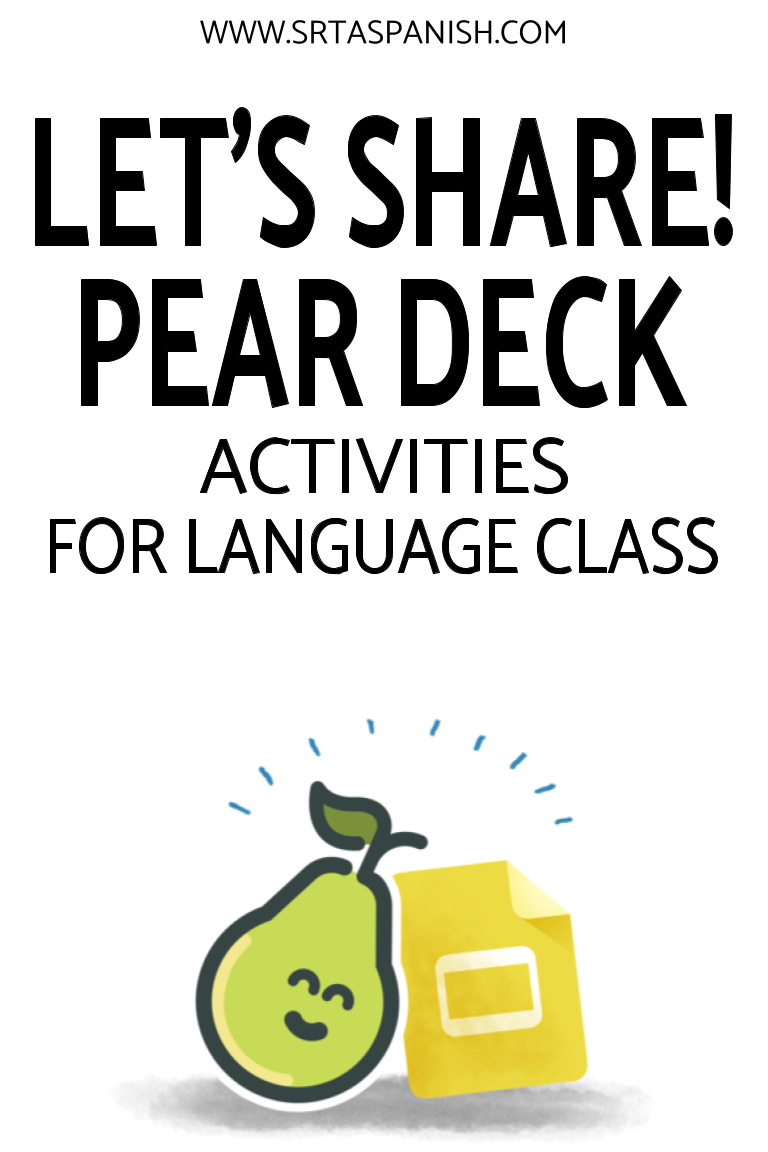 New to Pear Deck?
If you're new to Pear Deck, here are some great tutorials to get started with it!
Let's Share!
Pear Deck is one of the few, consistent things I've been hearing is a WIN for teachers this year. I know there are quite a few teachers who are using it with their classes and loving it, so I thought you know what? LET'S SHARE!
If you have a Pear Deck that you've used and are willing to share, please add your info here.
If you are looking for decks to use, please click here to check out the spreadsheet of responses.