At the end of the year, it's nice to reflect on the year to come! Whether you're doing it before winter break, or shortly after your return from a longer holiday break, it's nice to have students reflect on their hopes and goals for the coming year. The Spanish tradition of 12 grapes is fun to pair with a reflection and cultural lesson! Students enjoy creating a craft to display in the classroom while completing a writing activity that is perfect for novices!
Watch the Video
Coming soon! Click here to subscribe to my YouTube channel so you get notified right away when it goes live!
I put together this simple Spanish New Year Writing Activity and Craft to work on with students in the days before holiday break. We start by reading about the New Year's tradition of eating twelve grapes at midnight!
How to Use This Spanish New Year Writing Activity and Craft in the Classroom
After we read about the tradition, we complete the writing portion of our new year craft activity by completing the prompt in each of the grapes on their sheet! This resource is perfect for your language learners because they can self level. You can have students write single words, phrases, or short sentences, depending on their abilities!
After completing the writing activity, students can color their grapes to decorate it. You can have them cut out their grapes and put their name on the back. If you're short on time, students can skip cutting out their grapes. Just hang the colored papers!
If you have students who are absent, left early on vacation, or need an alternative, you could have them complete the digital version of this activity instead!
This New Year craft is a fun way to learn about cultural traditions, celebrate the new year, brainstorm hopes for the new year, and it makes an adorable bulletin board display in your classroom or in the hallway. You can find it in my shop here.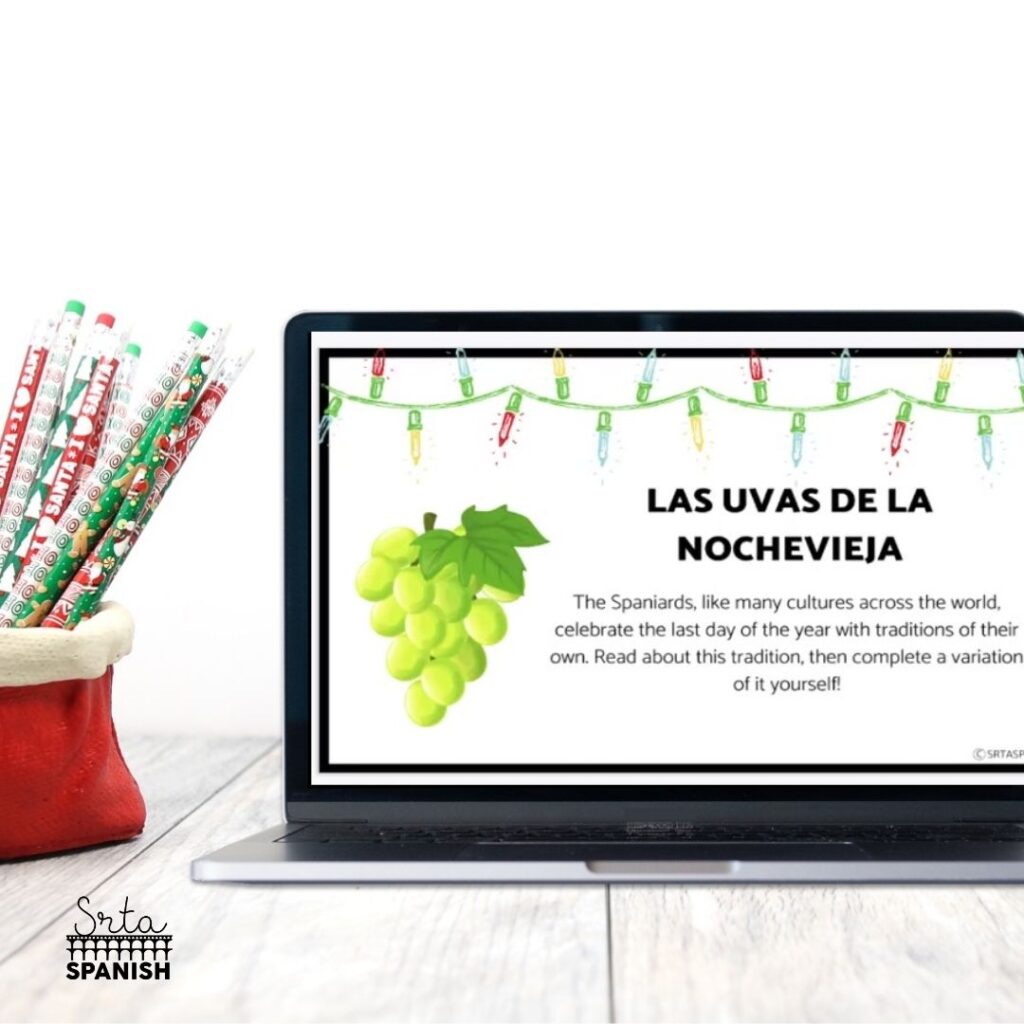 Check out the bundle!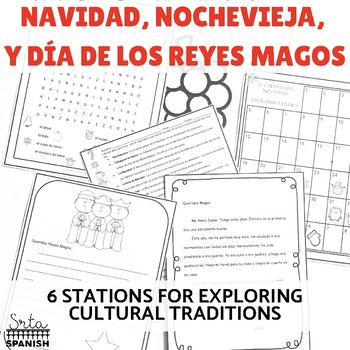 This craft is also included in my Navidad and Día de los Reyes Magos Activity Bundle. The bundle includes a variety of activities to learn about the history, traditions, and practices that comprise La Navidad, Día de los Reyes Magos, La Nochevieja, and other cultural holiday traditions.
You may also like..
Check out these lesson plan ideas for the last day of class before winter break!
If you need help with your plans for when you return from break, make sure you check out this post!
Save this post for later!