Timed writing is a great way to assess your students, but it can be overwhelming to get started. In this post, I break down the purpose of timed writing, the set up, guidelines, and I give you ideas for how to grade it in your classroom. I tried to include answers to every question I had when I first started timed writing in my Spanish classroom!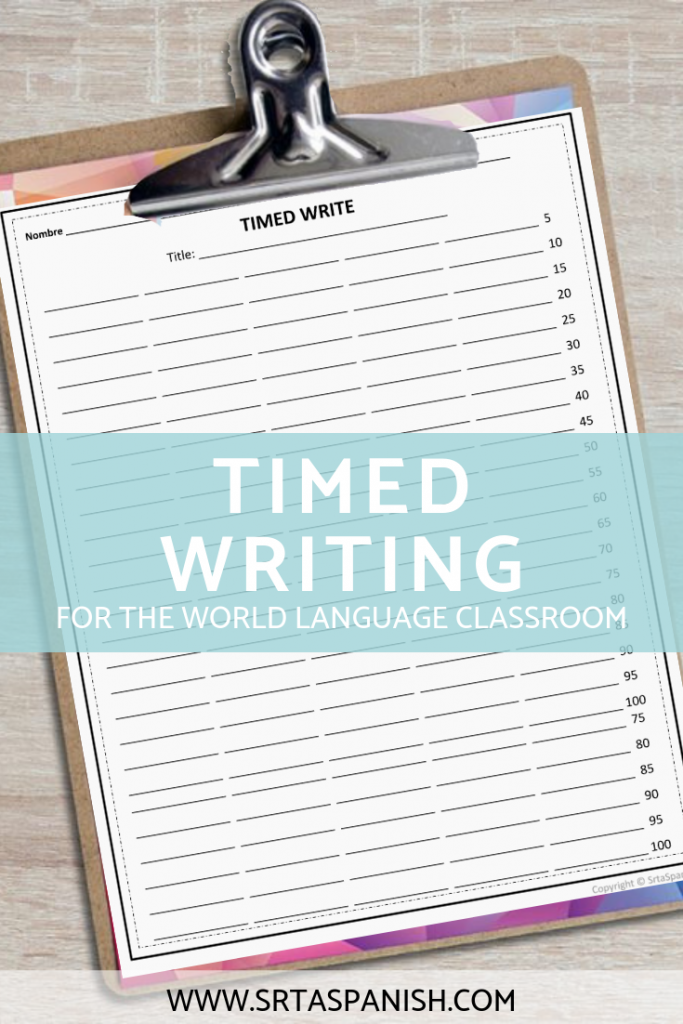 The Purpose of Timed Writing
Timed writing is one of my favorite ways to assess students because they really get the chance to show off! Timed writes are a great formative assessment. I love that you can really see where your students excel in their language skills and their creativity. You also get a feel for where they need some improvement, and what structures they just need more input on.
Timed writes also help students see and witness their own growth in the language! Graphing their word count helps them measure how far they come in a year – or even a quarter! This is very encouraging and motivating to the students.
Setting Up Timed Writing
First step: how long should you set the timer for? The duration is up to you, but I usually have my Spanish 1s write for about 5-6 minutes. That is a happy medium between letting them write and keeping students focused.
When we do timed writing, I have different handouts: one for students who are in class, and one for absent students.
The form for absent students has instructions for the student and for the person administering the assessment. My school has a room where students can go for tutoring, work with a mentor, or make up missing assessments. It's fantastic that they're able to help teachers and students with make-up work! I provide clear instructions for the timed writing and answers to common questions.
My in class form has spaces for name, class, word count, title, and rows of lines with totals at the end. These totals make it easier for students to record their word count, rather than counting each individual word!
When we do timed writing in class, I remind students of the expectations and guidelines. These are projected on the screen, along with a visual timer. I walk through what each one means, sometimes giving examples to help clarify the instructions. Then, I let them write!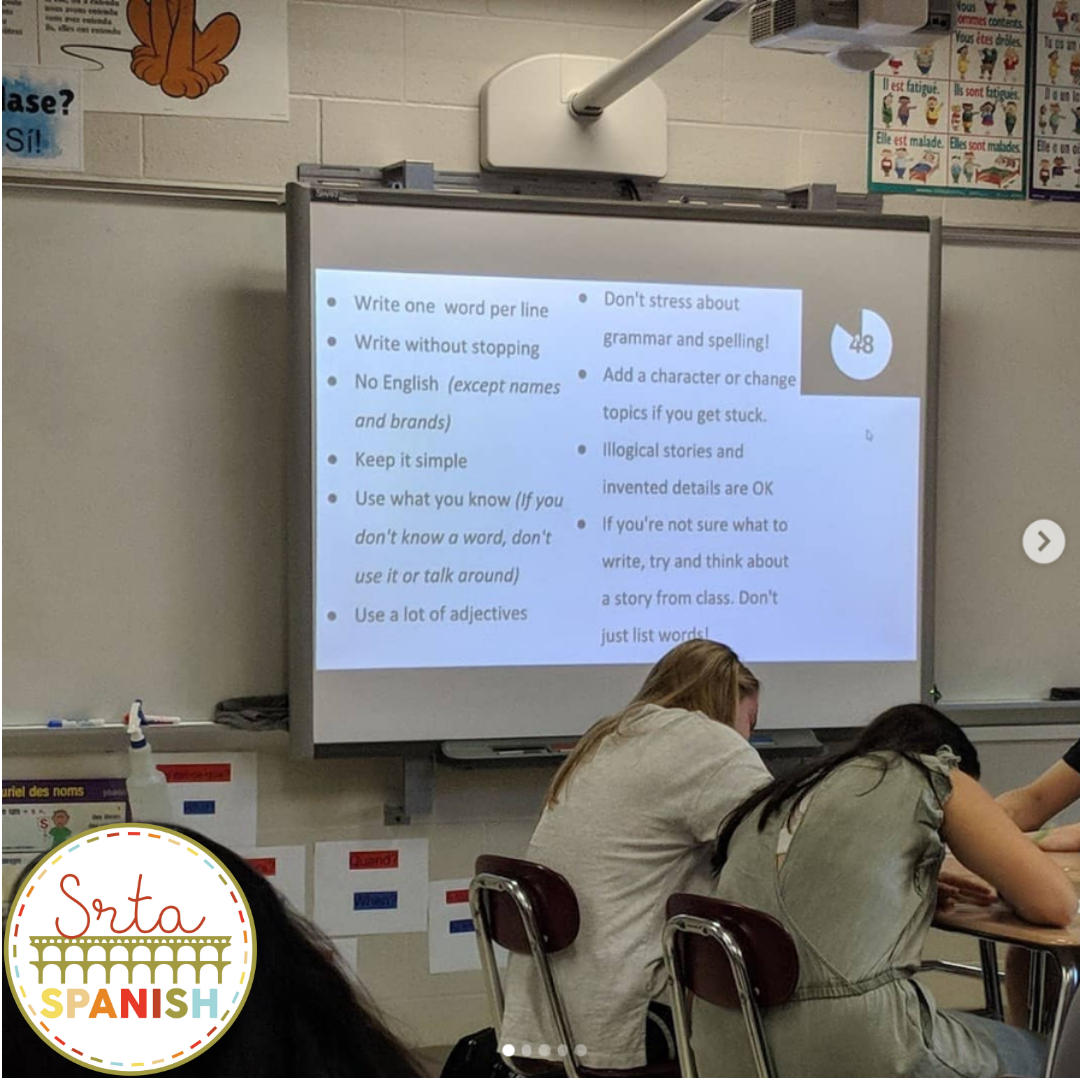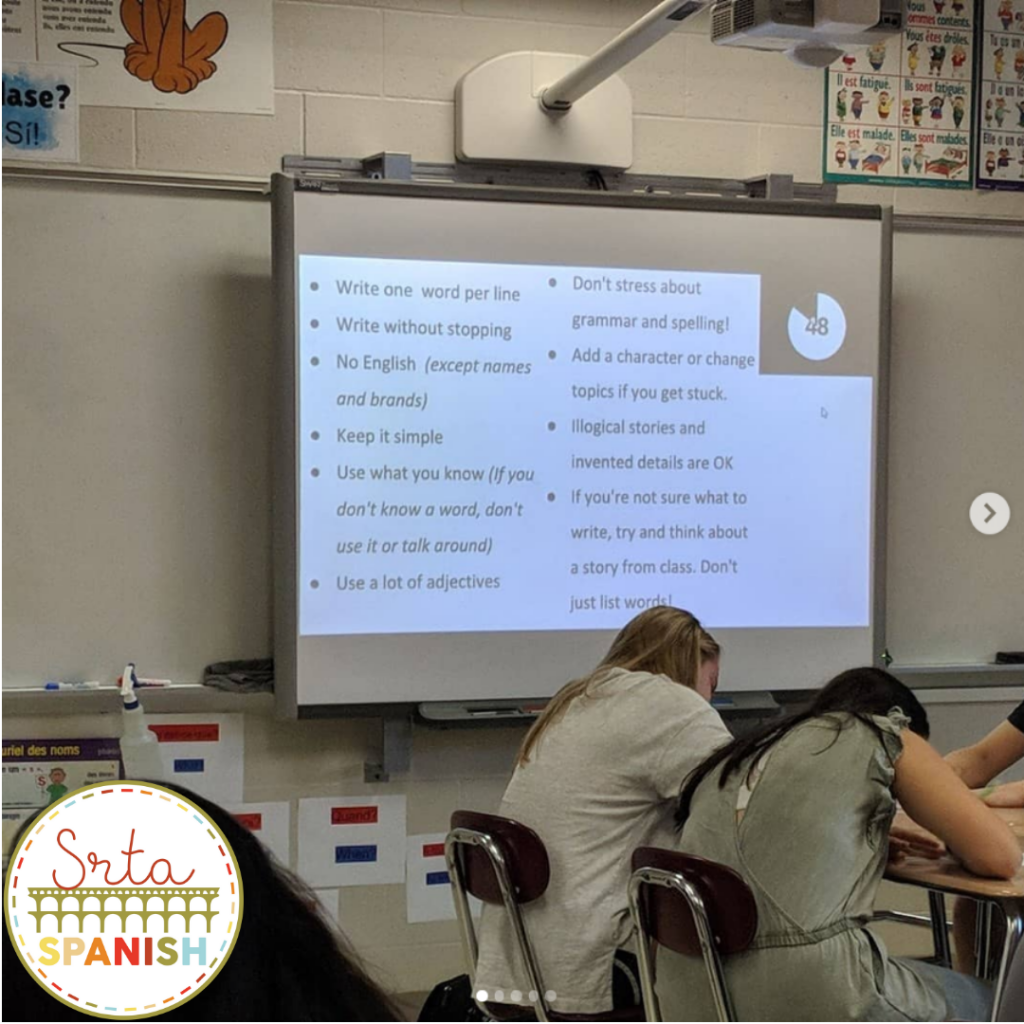 Time's Up!
When the time is up, I let them finish the sentence they were on, if they want. Then, they count their words written, using the numbers on each line to help them. The first time you do this you might model it as some students get confused by how the lines work. As always, modeling is helpful. When they finish, you may choose to have students graph their totals using a simple bar graph. It can be really motivating and encouraging for students to watch their totals grow!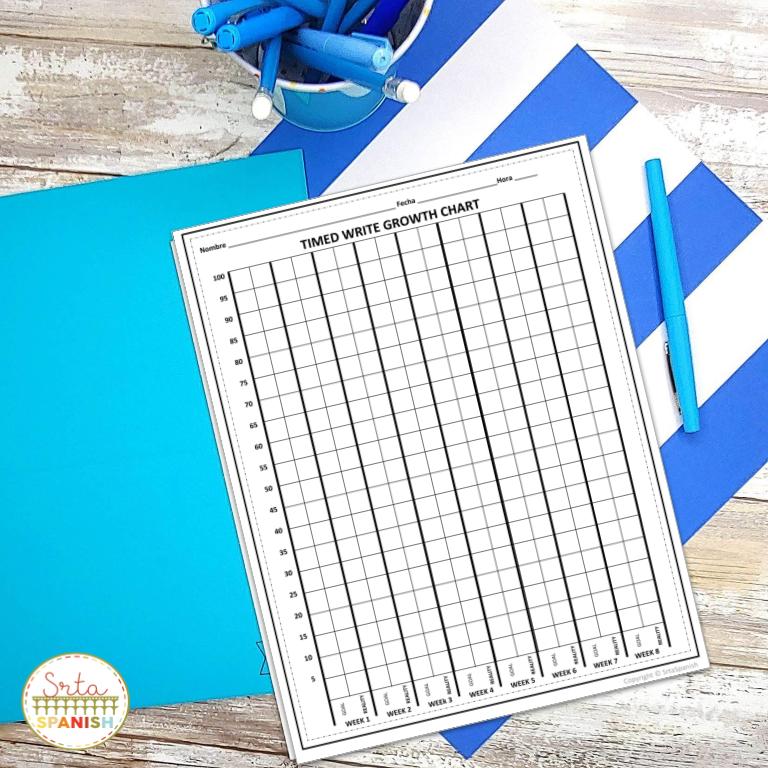 Additionally, it's great to keep a portfolio of students' timed writes. If you have them graph their totals, keep that too! It's fun and encouraging for the students to see their growth. They can reflect on how or why they are making those strides.
It's also great to bring that portfolio out at conferences, or an open house night. This way both the students and their guardians see the growth that you know is happening! Have the student translate for their grown-ups, and they'll be super impressed!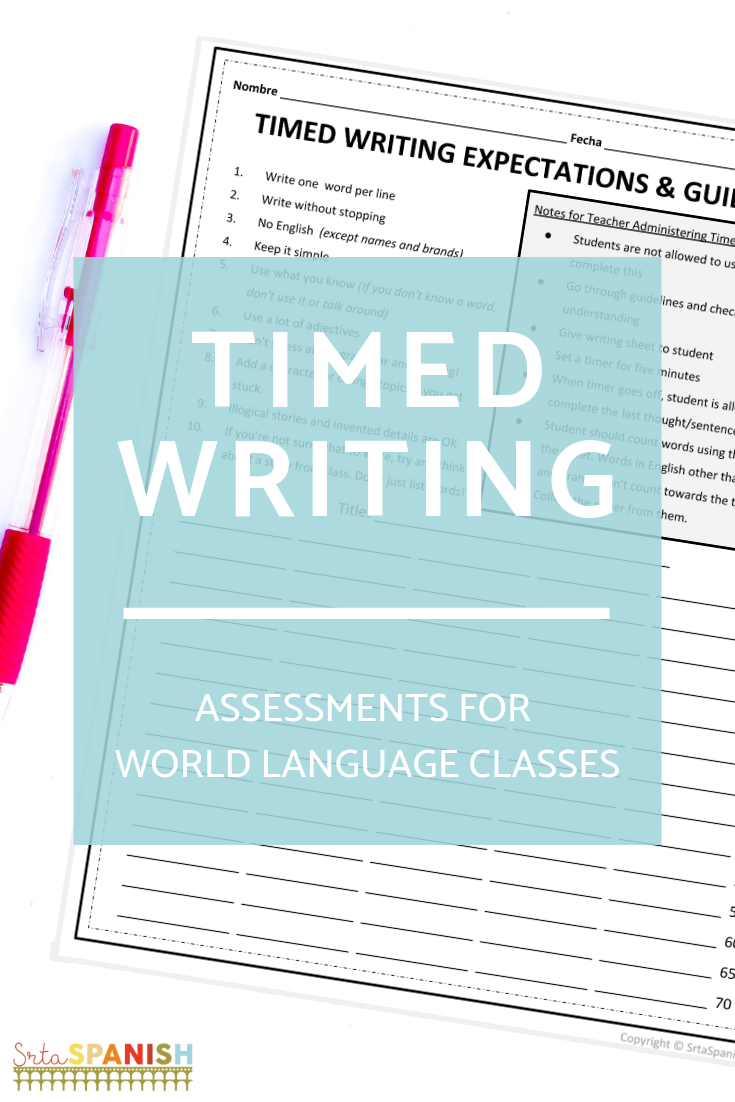 Grading Timed Writing
There are different ways you can grade timed writes. I'm going to share some of the options that I've heard of and that I have tried. Some teachers simply enter the total as a no-count grade to track the growth throughout the year. Some teachers use the first timed write to get a class average of word count totals. They then use that to create a rubric and assess their students' growth throughout the year.
My favorite way to assess timed writes is simply for comprehensibility. I use a simple rubric that ranges from completely comprehensible to absolutely incoherent and grade them on that scale. I also like to enter in word count as a no-count score in the grade book to see that grow. This is also handy in case anything happens to their chart!
Timed writing can be a great tool for your classroom! You will love watching your students grow! Have you ever tried it? What questions do you have?
Check out my post on exit tickets for more ideas on assessment in your classroom!