If you are looking for activities for clothing vocabulary in Spanish class, about to teach your unit on la ropa in Spanish class, or looking for ideas for your clothing unit with your middle school or high school Spanish classes, this is the post for you! Check out 5 activities you can use with your Spanish students!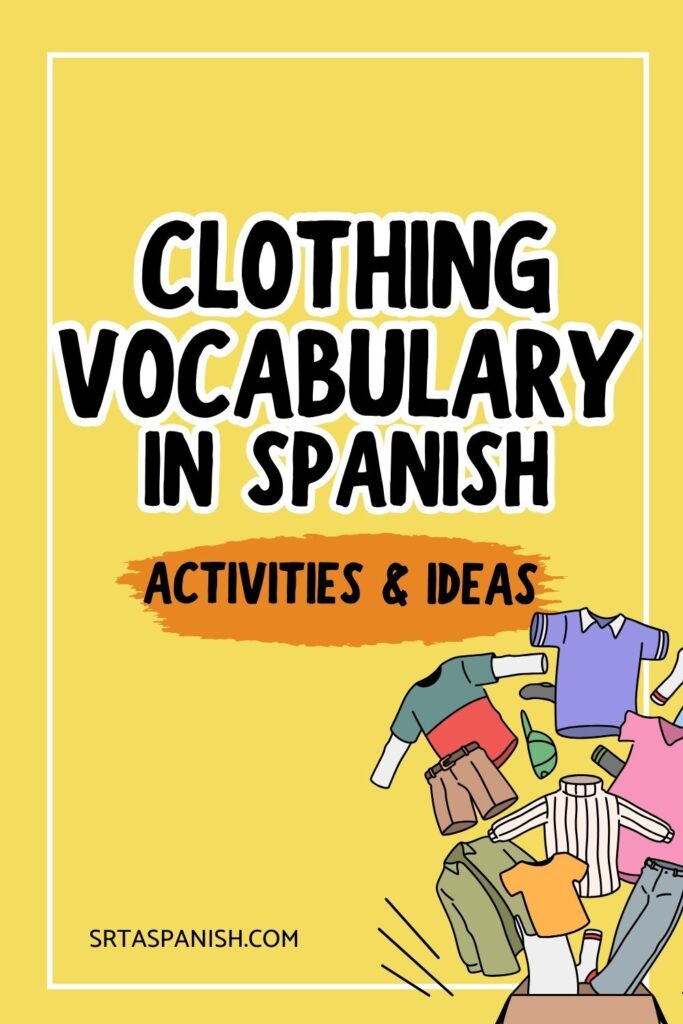 Watch the Video
Coming soon! Click here to subscribe to my YouTube channel so you get notified right away when it goes live!
5 Activities for Clothing Vocabulary in Spanish
I love a good gallery walk, and this set has 3 different activities included! Print the character cards in color and use them over and over again!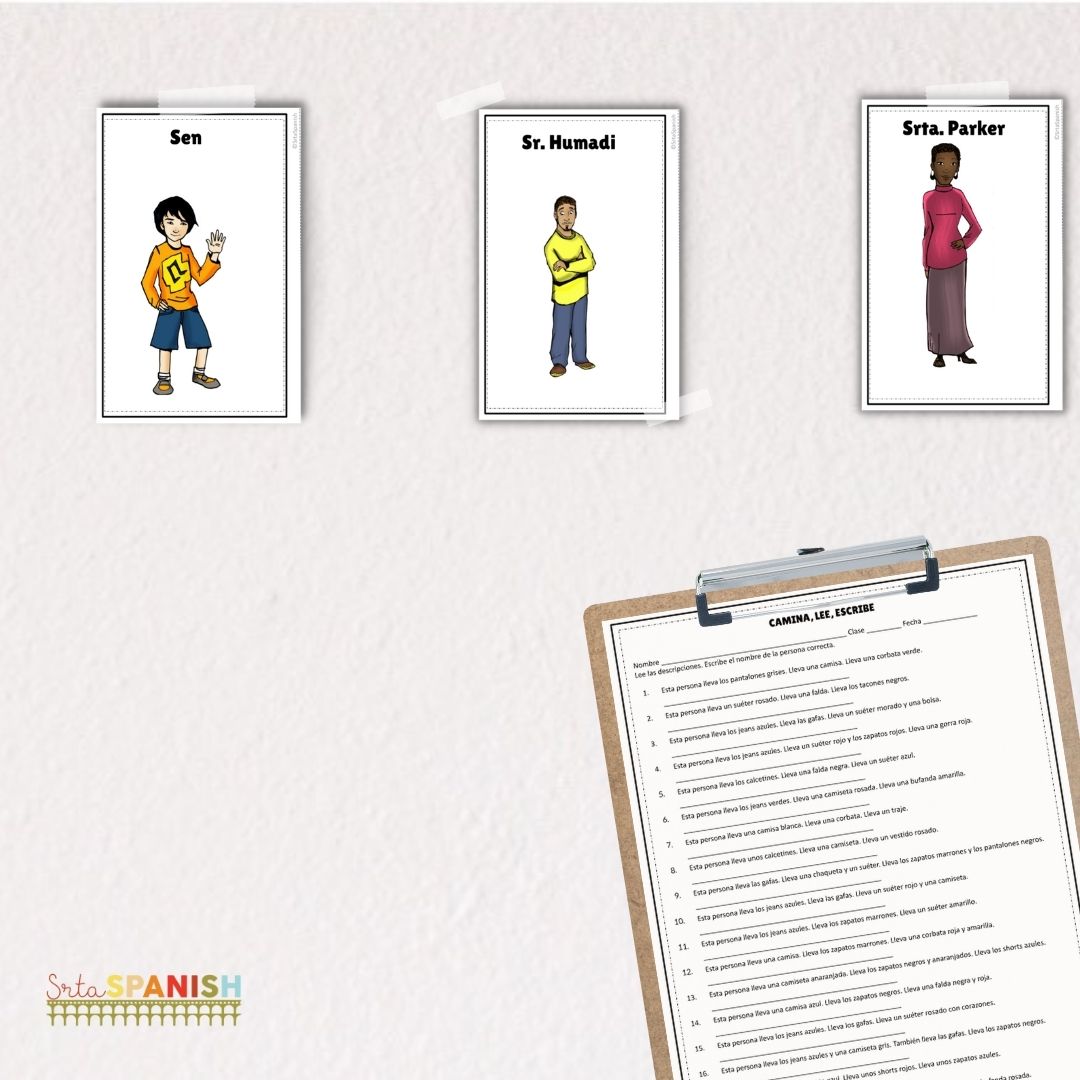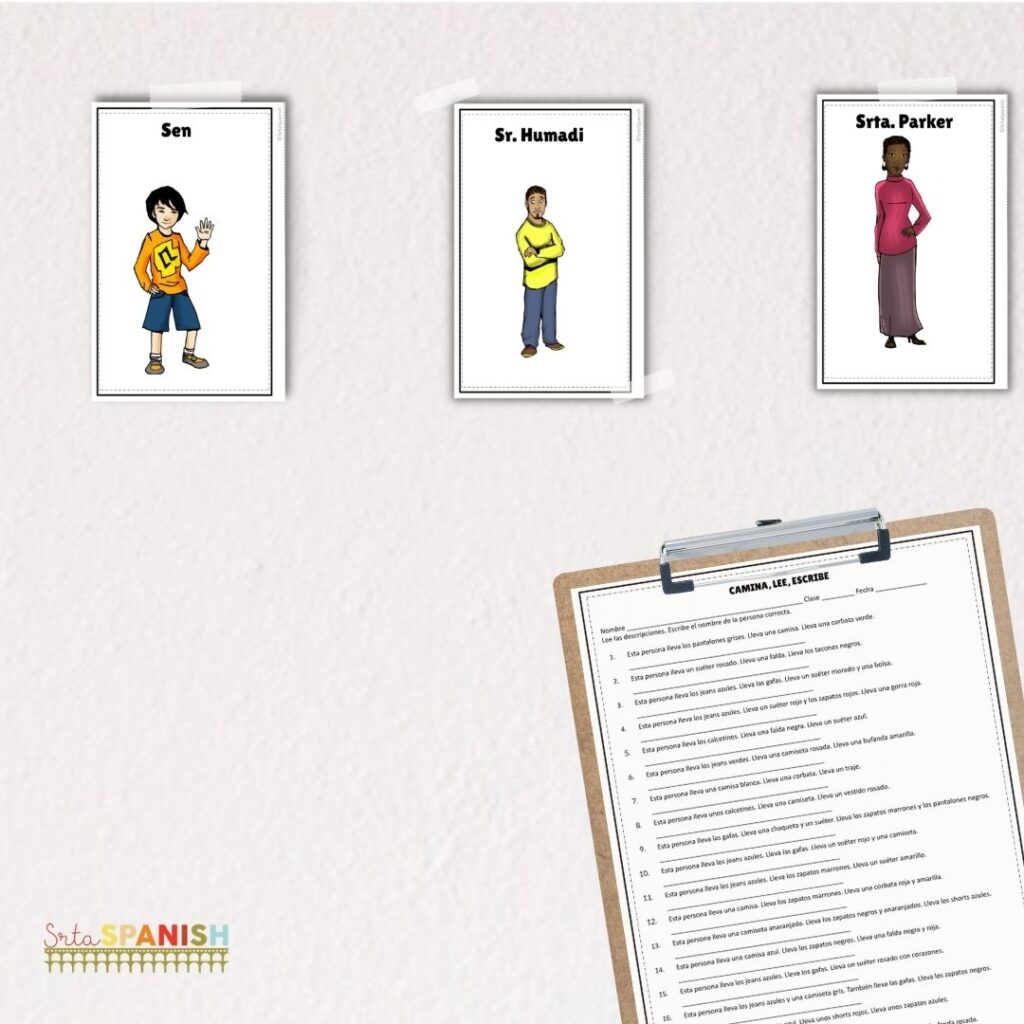 In the gallery walk, students read the descriptions written in Spanish and match to the person described. In pairs, or small groups, students play Guess Who to practice describing the person they've chosen. Finally, students walk and look at the character cards as they write short descriptions of the people in Spanish!
I have shared a whole bunch about Boom Cards, but if you've never used them before, they're basically digital task cards that allow students to practice reading, writing, and listening skills and get instant feedback. They are great!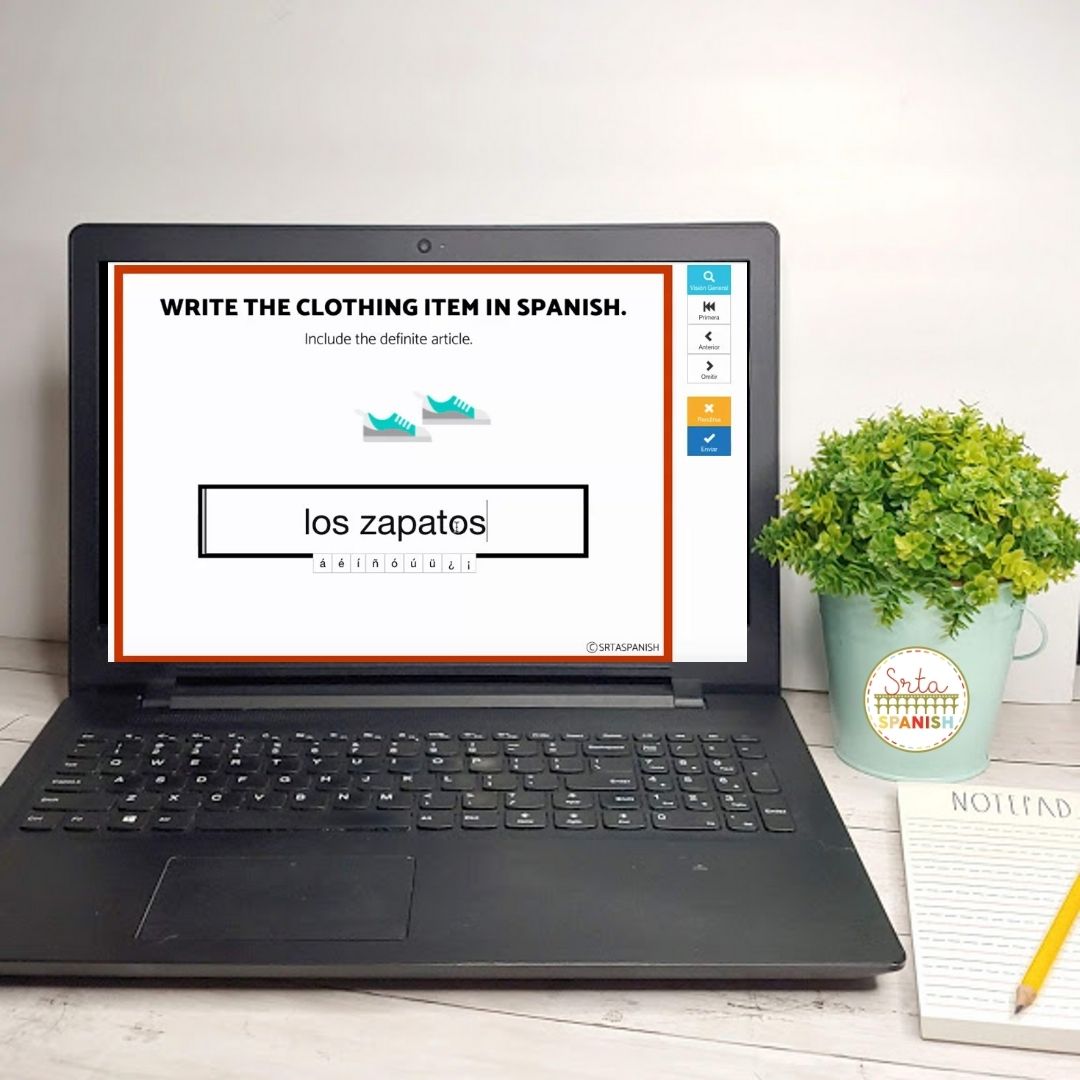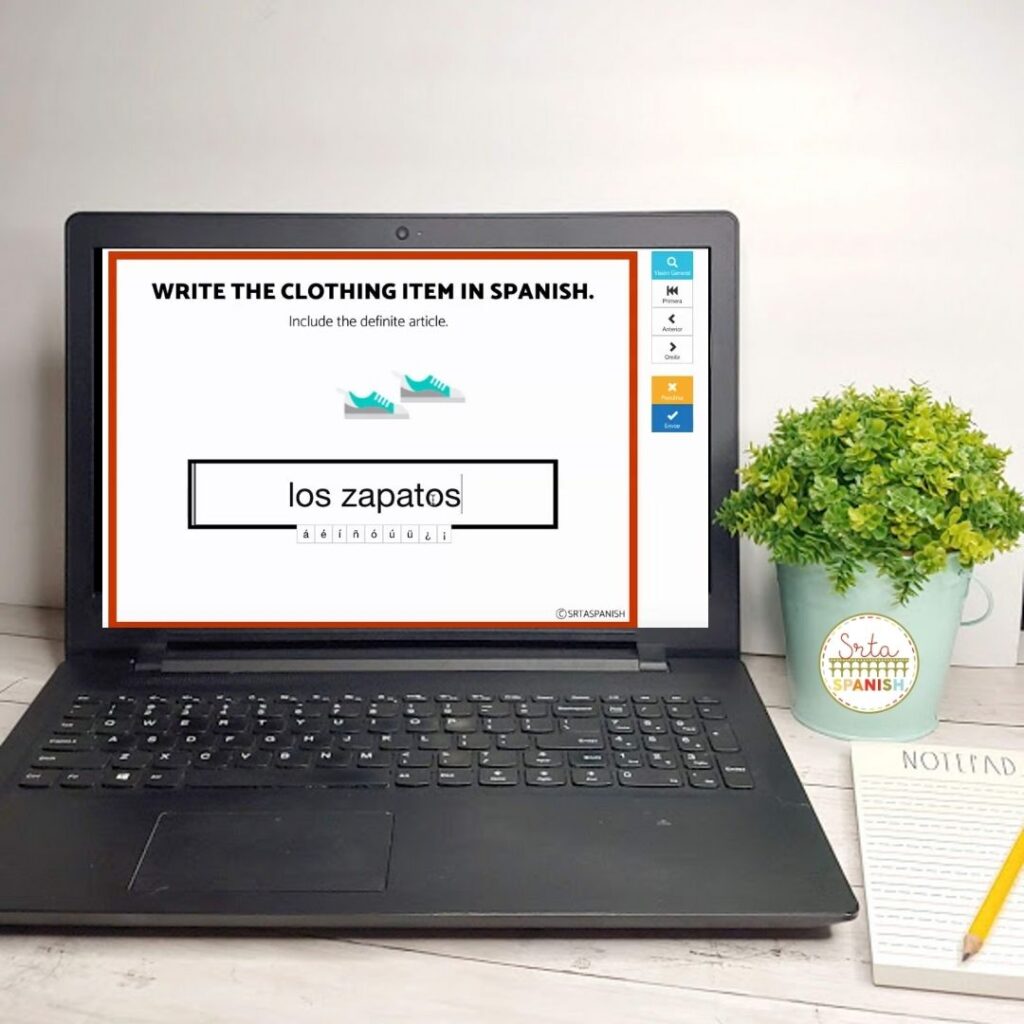 Simple, but fun! Students read the descriptions, pair, then scan to check their work.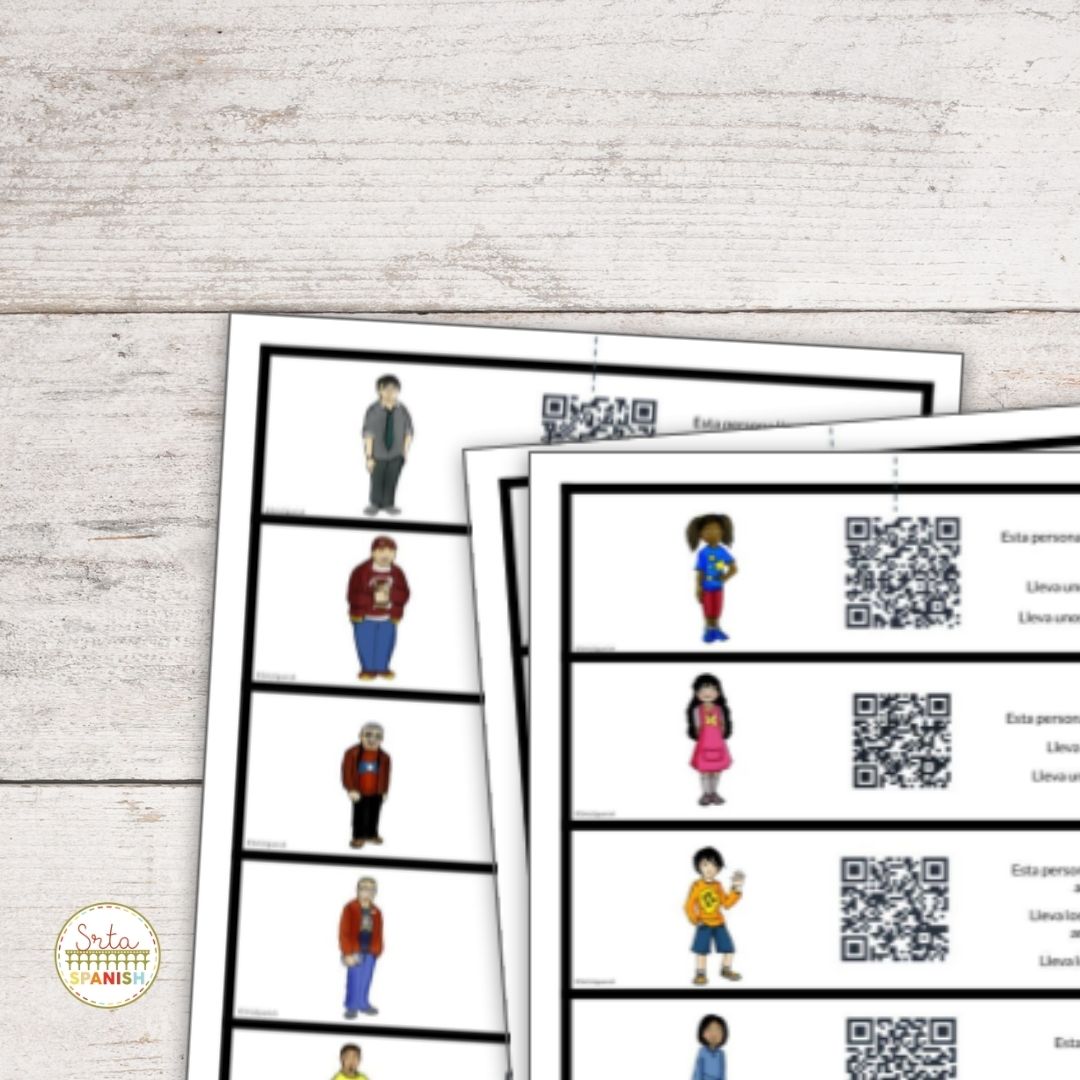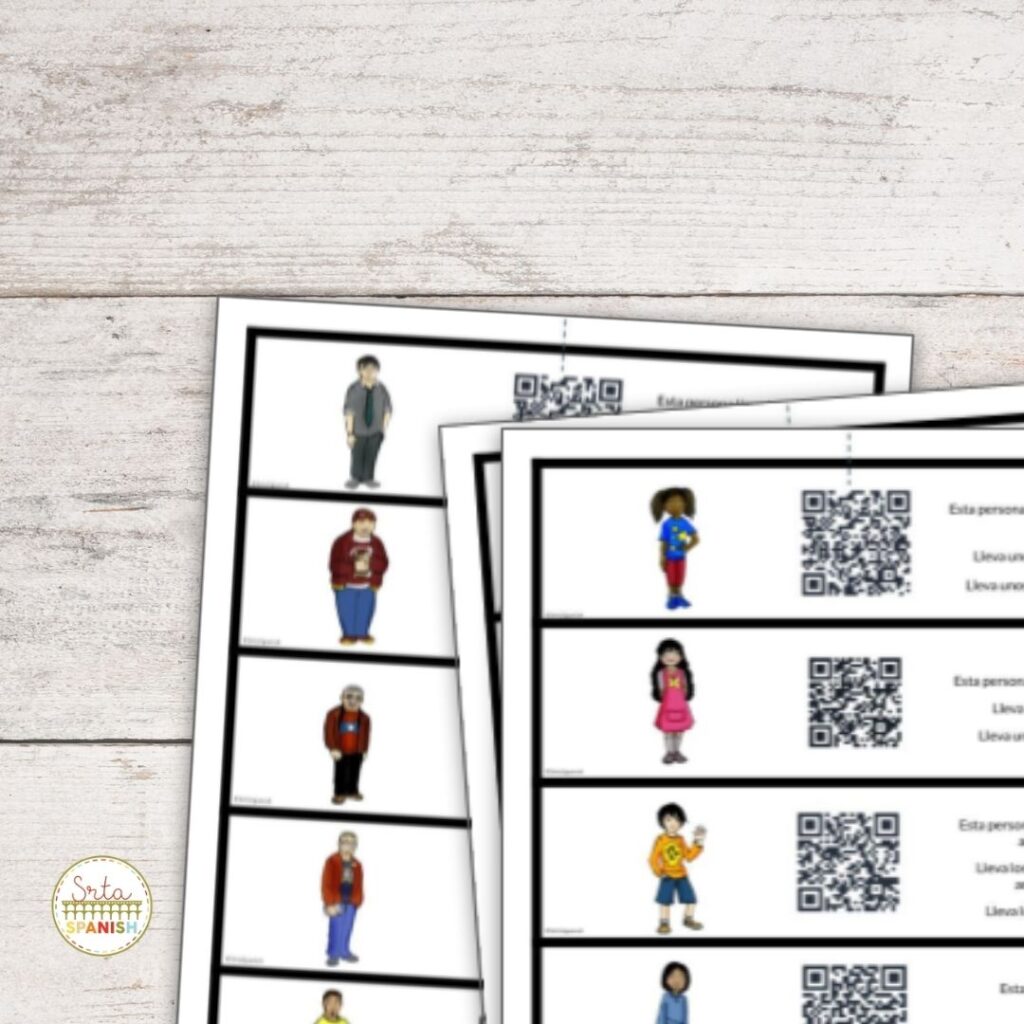 I've shared about picture talks before, but this set is one of my favorites! There are 6 different talks with a variety of clothing and colors, plus students love the animals!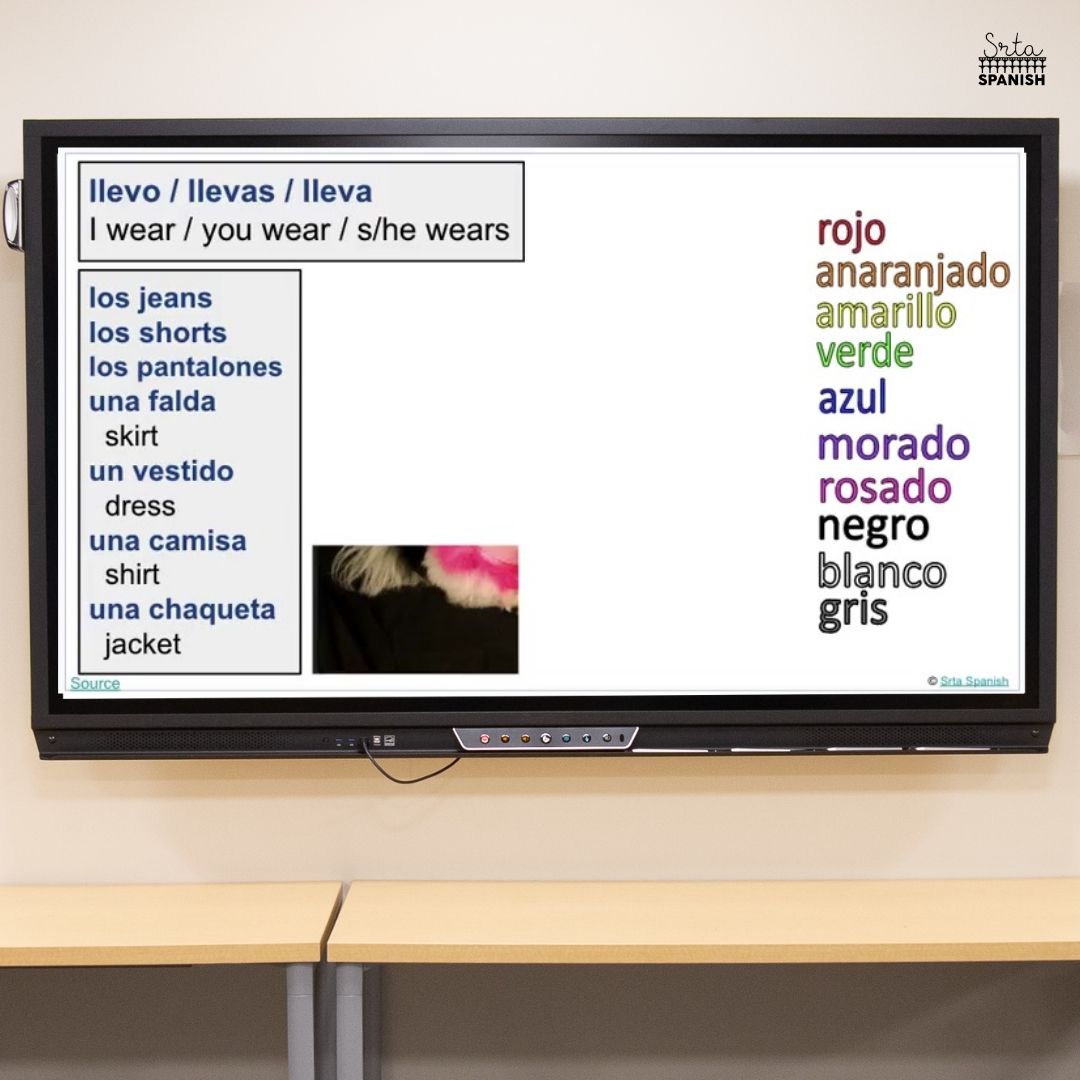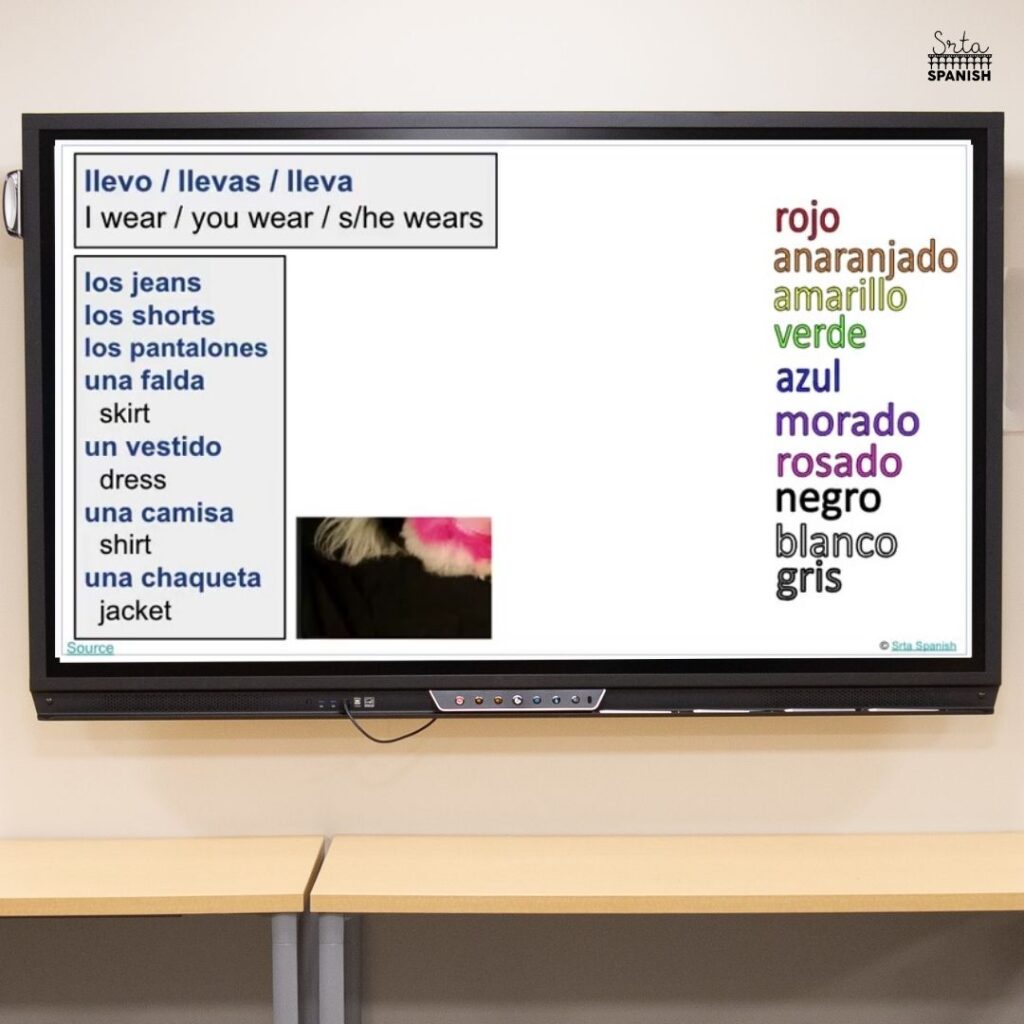 This is one of my favorite speaking activities because it gets students up and moving around, but there's plenty of support for them!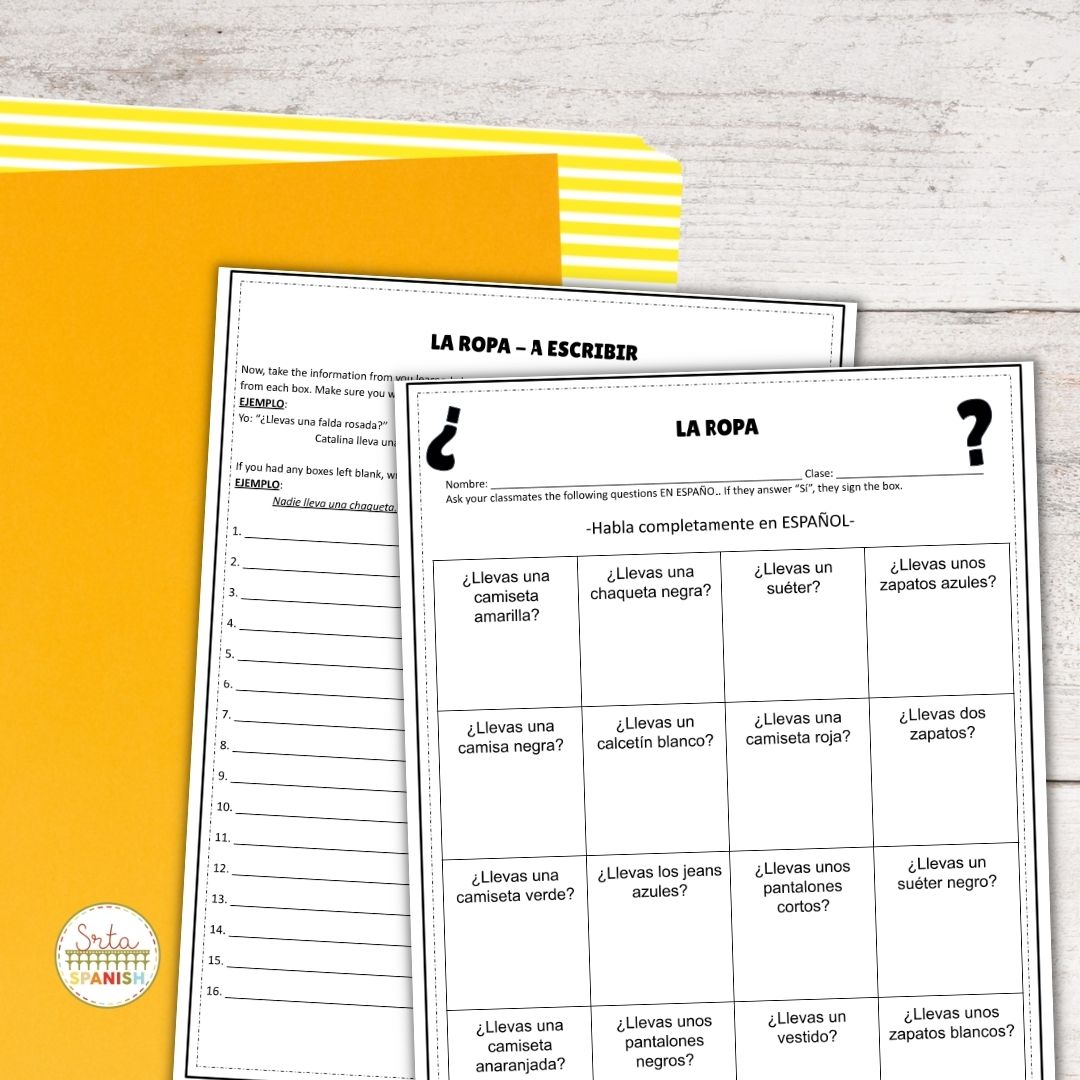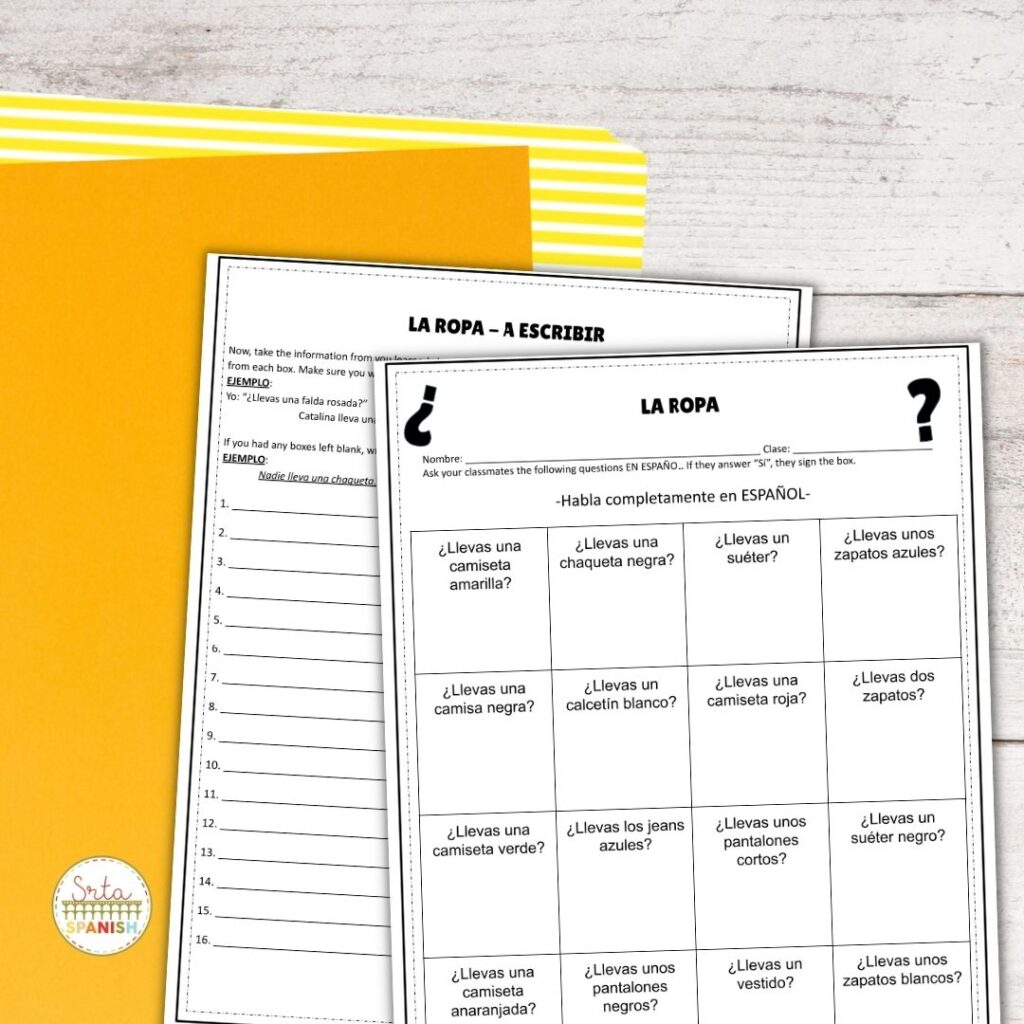 5 Activities for Clothing Vocabulary in Spanish
All of these activities are easy to use and engaging for your students! You can pick and choose which of these 5 clothing vocabulary activities are your favorite or you can grab them all in a bundle at a discount if you'd prefer! 
Save this post for later!