Cinco de Mayo is one of those holidays that can also be a great learning opportunity for our students, not just an end of the year celebration. Many of our students don't know a lot about the history behind the party, so it's a great opportunity to educate them! It's a relatively minor holiday in Mexico. In the US, people use it to celebrate Mexican customs and culture.
If you're looking for a way to introduce your students to the history and culture behind the holiday, here are a collection of Cinco de Mayo resources I've used in my classroom! You'll find learning activities, printables, readings, graphic organizers, and more!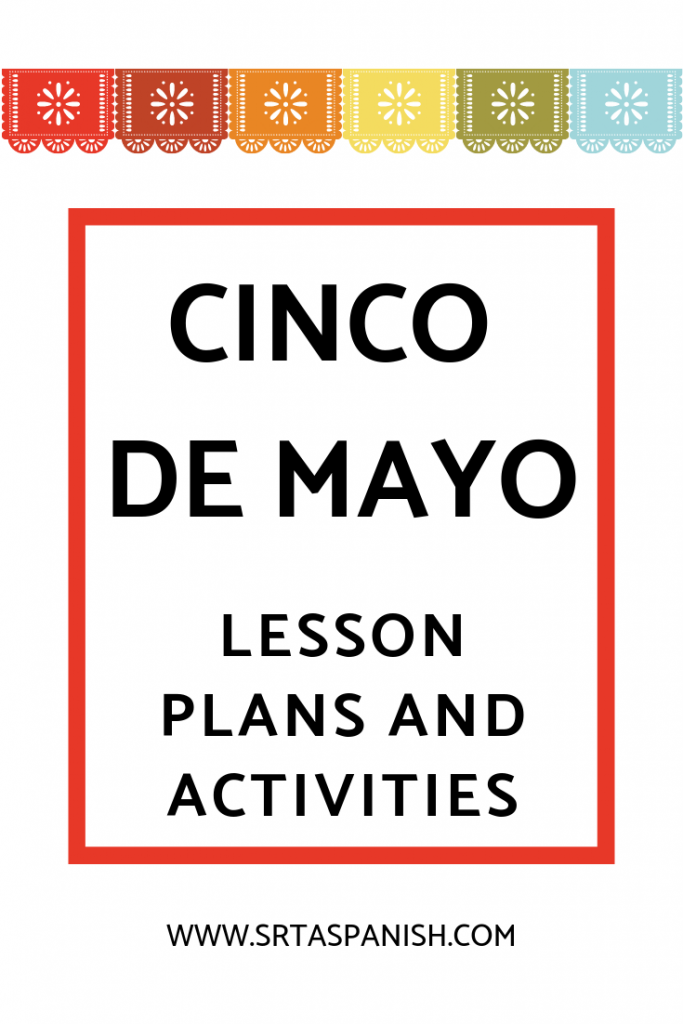 If you're looking for videos, websites, and other virtual lesson plan ideas for Cinco de Mayo, check out my post Digital Cinco de Mayo Activities for Spanish Class here!
Printables
I used this craftivity my first year teaching and I still love how adorable it is! Students use facts they've learned about the holiday to put together a sombrero. They make an adorable display in the hall!
Some simple, free coloring pages – not super educational, but could be fun to include while you play some of the videos linked above!
Station Activities
Scrambled sentences are a great way to get students thinking about the language! I love this set because not only do they have to put the words in order, once they have all of their sentences they put those in order to create a logical paragraph about the history of Cinco de Mayo. Tons of great language practice, plus real facts about the holiday!
Check out this reading in Spanish or English to introduce your novice students to more information about the holiday! The questions are also included in Spanish and English! Mix and match to fit your students' needs.
Need another reading option for your students? This infographic and glyph is a great set to help your students learn about the holiday and show their understanding in a non-traditional manner!
Want a print & go option to save you time? Check out this bundle of 6 different activities! Use them as stations or split up the activities over a few days!
Cinco de Mayo in your Classroom
How do you educate students about Cinco de Mayo in your classroom? Do you do anything special for the day, or is it a normal day of class? Let me know!