This Listen, Write, Draw activity is an example of one of those activities I had been doing before I encountered comprehensible input strategies that I didn't have to throw out the window! It's low-energy for the teacher and students, but a great way for students to be hearing those messages! It's also a good way for you to do a formative assessment of their understanding as they illustrate the sentences. Let's take a closer look!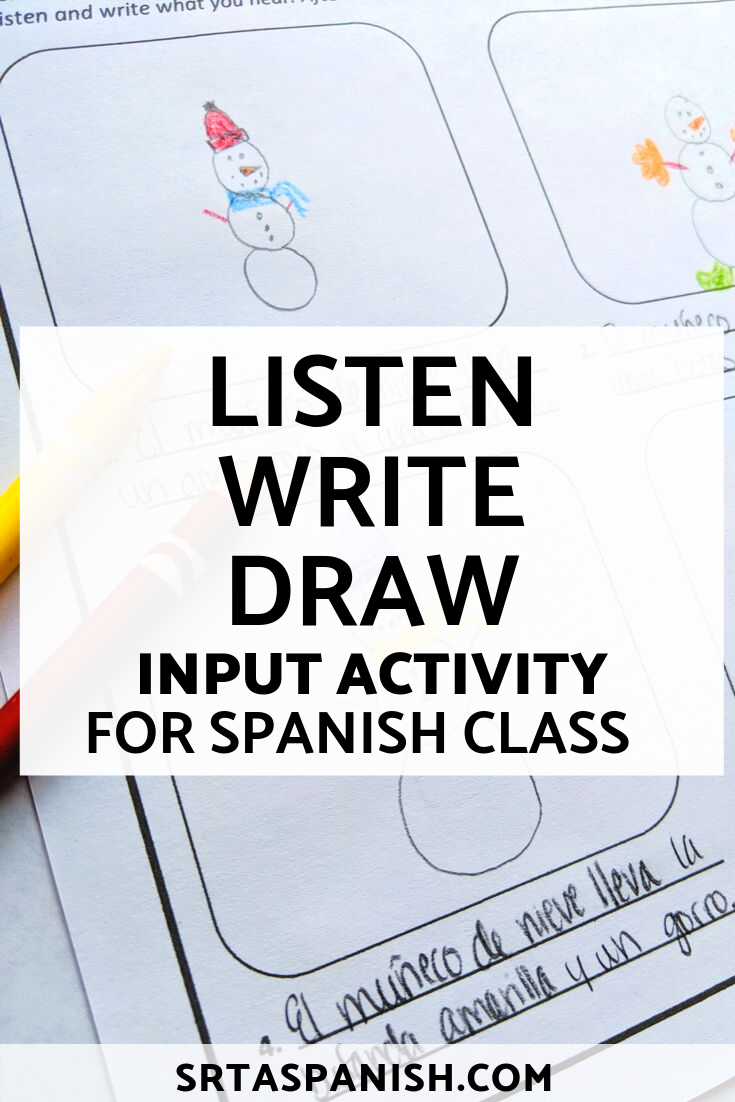 Listen, Write, Draw is really very similar to Classic Dictation. Here's how it works:
Students listen to you read sentences.
Then they write what they hear.
Finally, students draw what they understand.
Simple, right? There are a few things I like to do to change it up in my classroom when I use this activity! As much as I love Classic Dictation and how calm and low-energy it is, it still requires me to be front and center as I deliver the sentences, then provide the correct responses. Some days, I just don't want to repeat reading sentences over and over again!
Also, when you add in the drawing aspect of Listen, Write, Draw, I like to give students the option to spend a good amount of time illustrating sentences to show how they understand.
How do I make these tweaks? I like to record the sentences ahead of time and post them in Google Classroom! Then, after our start of class and daily routine I have students take out their devices and complete the activity individually. They can listen and re-listen if they want to, and I encourage them to take a significant amount of time to make their drawings complete.
Read and Draw Activities
If you're looking for some activities to go with your units to save you time, check out these pre-made sets I have for you!