Grid puzzles are a great option for both teachers and students. They keep students engaged in a fun format that challenges them and forces them to use critical thinking skills! These can be used to provide your students with more input as they read to put the puzzle together! Let's look at all of the ways you can use Grid Puzzles in Spanish class!
This post contains affiliate links, which means if you click through and purchase something using my links, I receive a small commission at no additional cost to you. Thank you!
Why Use Grid Puzzles in Spanish Class?
Challenge your students and encourage them to persevere.
They're hands on.
Encourage critical thinking skills.
Students read and re-read as they pair the edges of the puzzle.
They're fun!
When Do You Use Grid Puzzles in Spanish Class?
Warm Ups
Individually
Partner Work
Small Groups
Stations/Centers
Sponge/Fast Finisher Option
How Do You Use Grid Puzzles in Spanish Class?
When you create puzzles, you can set them up in a variety of ways. Let's look at a few of the options and get those creative juices flowing!
Translation
Match Spanish to images (example above!)
Review structures within sentences
Story Sequencing – find the piece that comes next!
First half / Second half of a sentence
Question/Answers
These are great for reading and re-reading with a story! I include versions of these puzzles in my El Elefante High Frequency Verbs Unit to give students a chance to interact with the text as they read and put the pieces together!
I can see using this in a lot of ways! If you use Brandon Brown Quiere un Perro in class, how fun would it be to use this poop puzzle to review chunks of the story?! In fact, my friend Heather has a whole bunch of puzzles in fun shapes! Check them out by clicking here!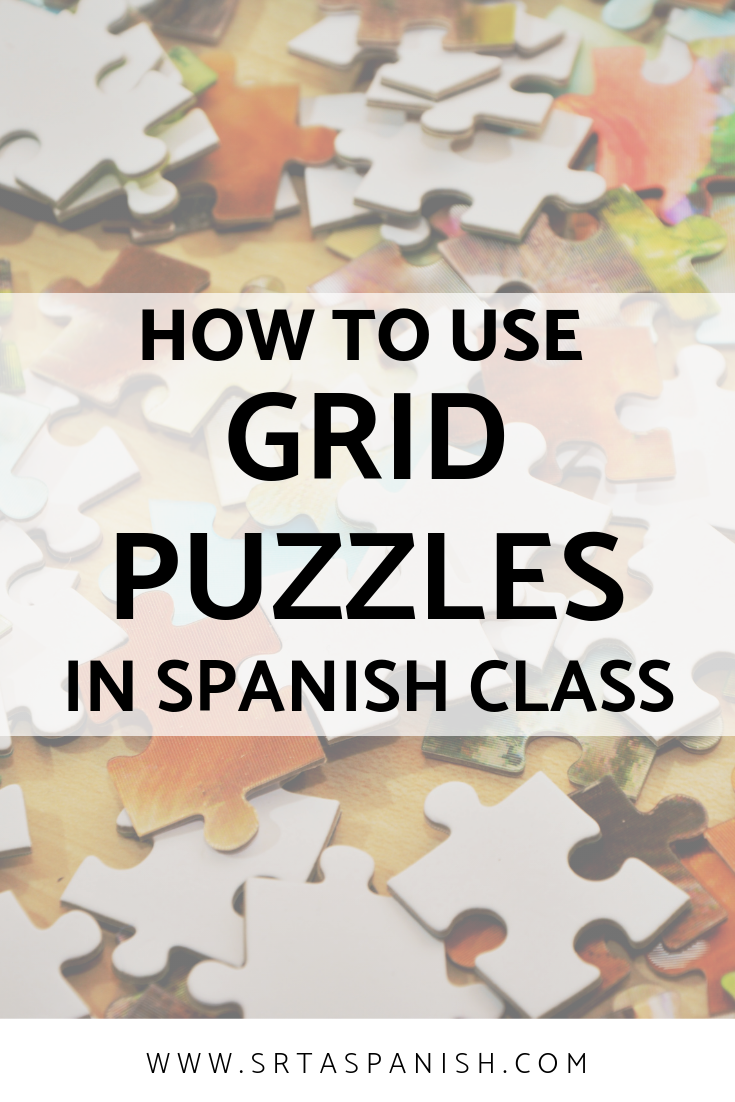 Your Turn!
Do you use grid puzzles in your class? How do you use them? Drop a comment to share how you use them with your students!
Want to get started using these puzzles in your classroom? Click here to check out my editable templates!
Looking for More?