I love to create cultural reading activities for my students because it's a great option for students to learn about culture in a simple, comprehensible way! I created these Spanish cultural reading comprehension activities as a fun way to integrate our reading comprehension skills while we learn about culture around the world.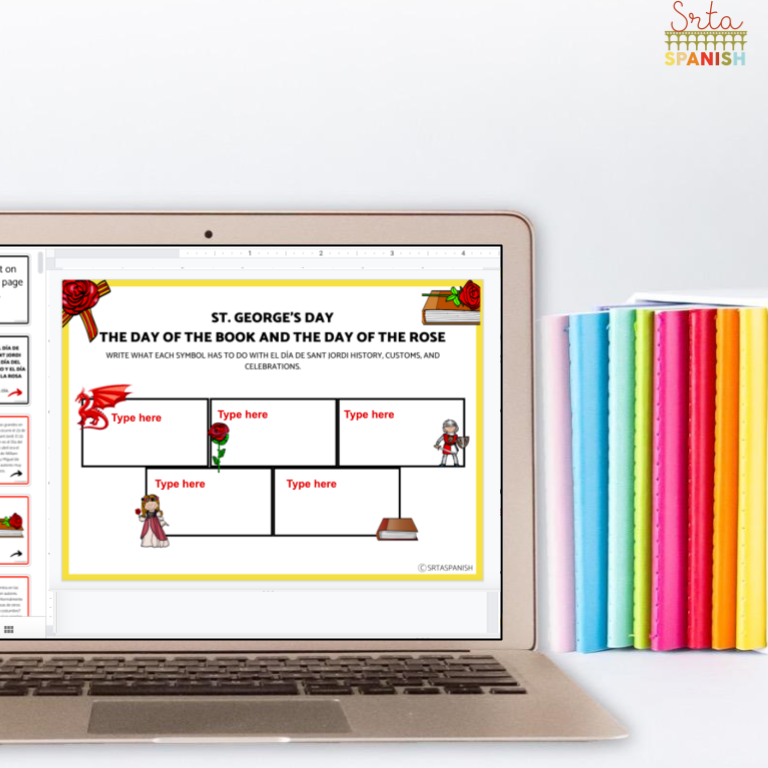 These cultural reading activities will have your students wanting to travel! They give your students an opportunity to explore while practicing important reading skills. It's also a fun way to incorporate teaching your students all about the people who live in the Spanish-speaking world.
Spanish Cultural Reading Comprehension Activities
These topics range from holiday celebrations to regions around the world. You can print them and put them in your classroom library, or use them as sub plans throughout the year! They are printable and digital so you can post them in your Google Classroom or leave copies in your emergency sub binder!
La Tomatina
Students read and discuss holiday traditions in Spain regarding La Tomatina festival. The reading is provided in both color & black and white. There is a graphic organizer with comprehension questions to go with the reading.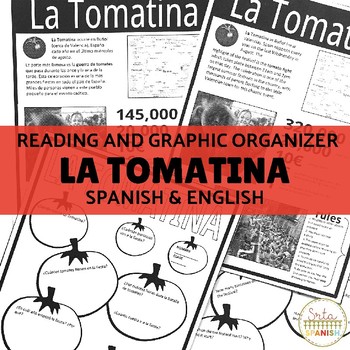 Martes el Trece
Include culture, months, and dates vocabulary in this print and go reading for your classes! Students will read and discuss cultural traditions regarding Martes el Trece. I like to try to watch the calendar and use this for a fun activity on a Friday the 13th in the school year, or a Tuesday the 13th – depending on how the days fall!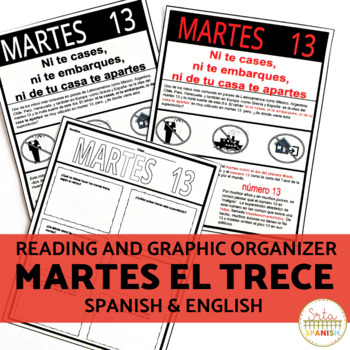 Ecuadorian Culture
One of my dear friends, Josefina from Mrs Cabello Spanish Class, has a series of resources on artists and culture from Ecuador! Check out these readings:
El Día de Sant Jordi Reading & Activities
St. George's Day is such a fun day to learn about with your students! The story and legend about El Día de la Rosa is great to share with your students. It's a great example of a cultural celebration that isn't usually talked about.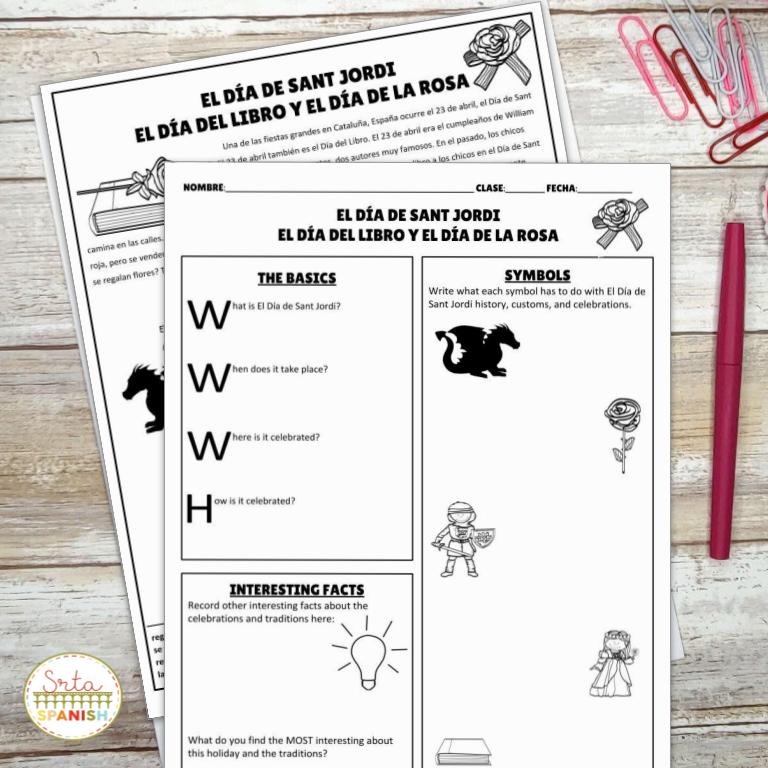 El Yunque Cultural Reading Comprehension Activities
This printable and digital resource is clear and accessible for your students, and easy for you to use! Students read and discuss El Yunque in Puerto Rico, along with the wildlife and climate there. The reading is provided in Spanish both with and without vocabulary footnotes to support your novice learners.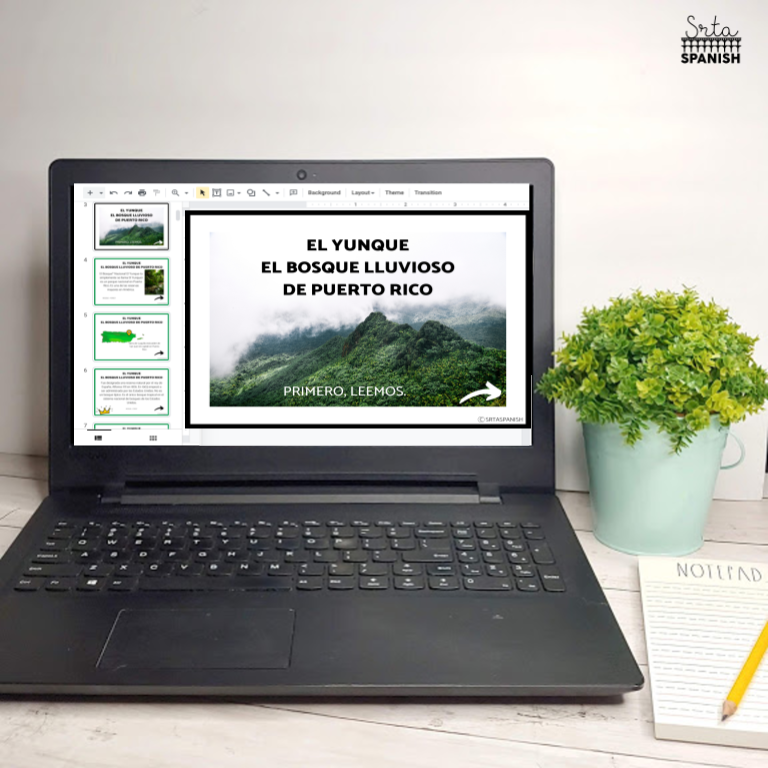 La Ciudad de Oaxaca Reading & Activities
Bring your students to Oaxaca with a printable and digital cultural lesson! Students explore the infographic or Google Slides, then answer the comprehension questions or complete the graphic organizer. It's a great option to help your students explore the city!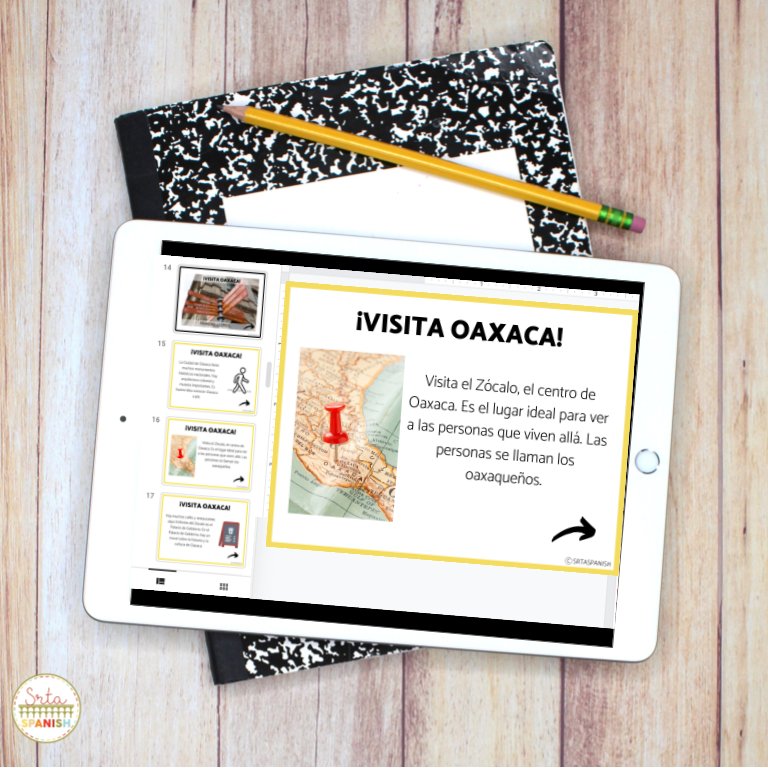 Spanish Cultural Reading Comprehension Activities Bundle
You can find all these readings in my Spanish Cultural Readings Bundle on my website. Click the image below to find it in my shop!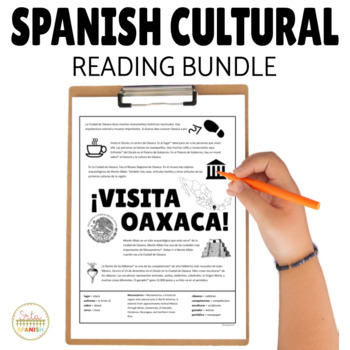 You may also like..
---