I love using Boom Cards in the classroom, but sometimes our kiddos just need a break from the screen! Here's a quick tutorial on how to print Boom Cards, and some ideas for what you can do with Boom Cards once you've printed them!
Curious about Boom Cards? Check out my other posts on them here!
Why Print Boom Cards?
I love Boom Cards because of all of the neat things they can do but once you print them, you sometimes lose some of that neat functionality. So why would you ever print Boom Cards? Let's look at some scenarios:
turn them into printable task cards for your students
use them for a quick warm up activity
hang them around the room and have them choose 5 (or 10, or 15..your call!)
give each student a few cards to answer as an exit slip
turn it into a worksheet for student review
no tech option in case a student loses technology priviledges
How to Print Boom Cards
It's very simple to print a set of Boom Cards. Go to your Library on Boom Learning, click Action and select Print. Then just choose your formatting, click print and follow the instructions on your device!
Don't forget to double-check that you've tweaked instructions on your printed versions and removed any cards that simply cannot be tweaked for the printable version (like any listening dependent cards!).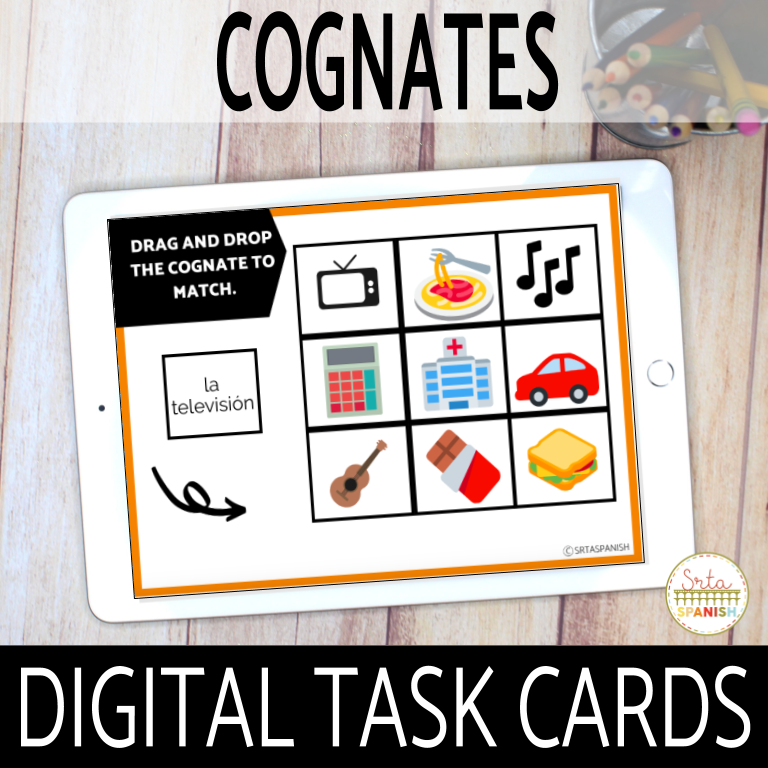 Click here to see all of my digital task cards available in one bundle! Remember, a bundle allows you to save 20% off the total price and gives you tons of ready-made options to use with your students.
Like the idea, but you're not sure? Click here to go to my library of Boom Cards and try out a whole bunch of different sets!