If your students are comfortable with story telling and high frequency verbs, you will love this free writing activity for secondary Spanish class!
By using an engaging, chance-based set of vocabulary to create their stories, your students will enjoy this creative writing activity in your Spanish classroom.
Here is everything included in your free writing activity for secondary Spanish class:
Roll a Story Dice Sheet – with and without vocabulary
Helpful Words Sheet – present tense, or present, preterite, and imperfect tenses
*Helpful words sheets come in 3 options so you can decide if you want your students to be able to look up additional vocabulary or not
Story Graphic Organizer Sheets – thought generating questions, blank, or lined
Story Writing Sheet – for students to put their final version of their story
You can easily use this free download in several ways. Here are some ideas:
Download your free resource!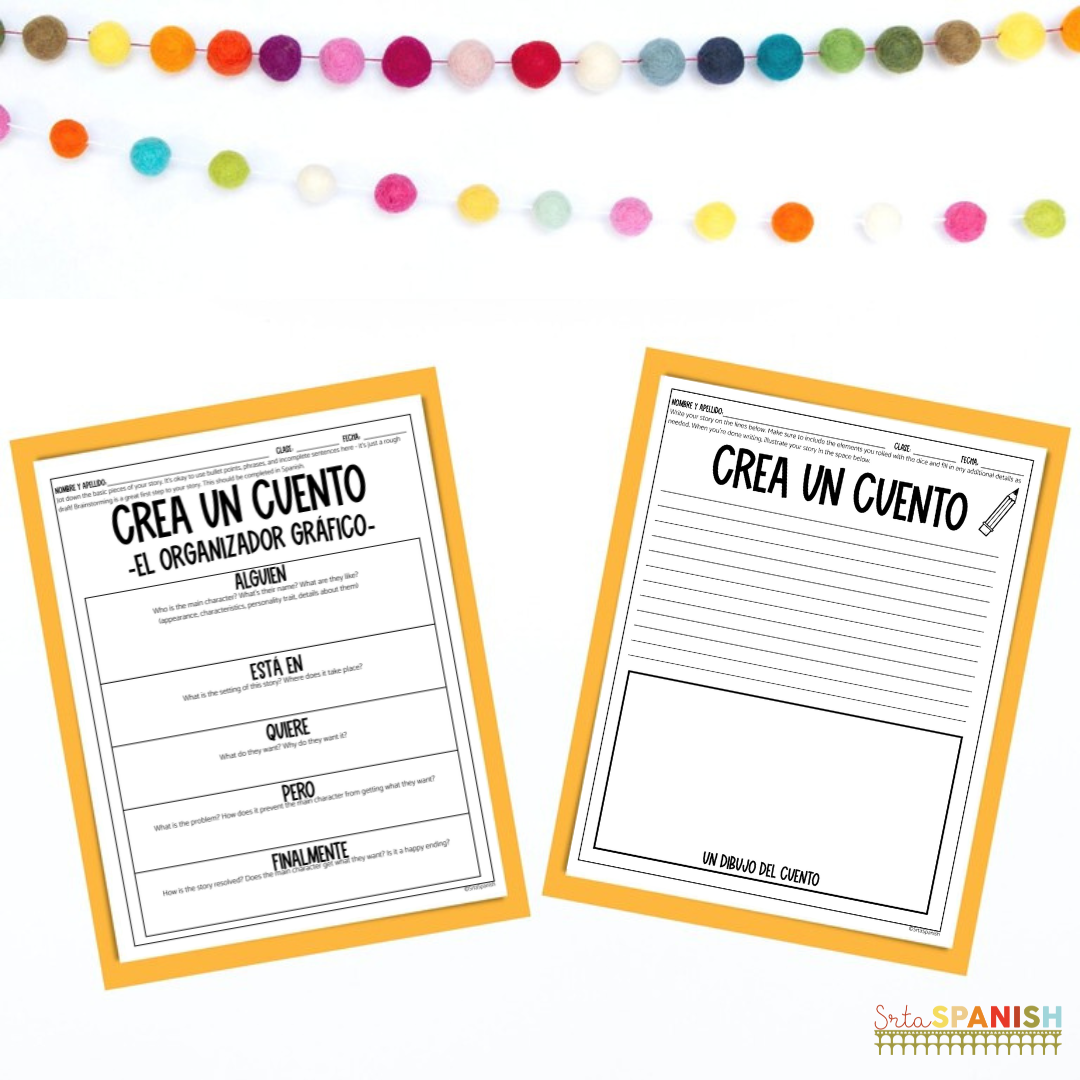 Sign up at the form below to grab this free resource you can use with your students.
Download, print, and use right away! Don't you just love ready-to-go teaching resources during busy times of the year?
More Roll a Story Options for Secondary Spanish Class
I also have many other interesting and engaging Roll a Story sets, which students AND teachers LOVE.
Click on each image below to see the Roll a Story activity in my store: