February is Black History Month in the United States! Today I wanted to share about some great activities for Black History Month in Spanish class that you could use with your middle school or high school Spanish students. This post has ideas for reading, writing, research, and geography that will fit in well with your Spanish goals as well as celebrate famous African Americans and Afro Latinos!
Catch the Video
Resources mentioned in the video:
Research Projects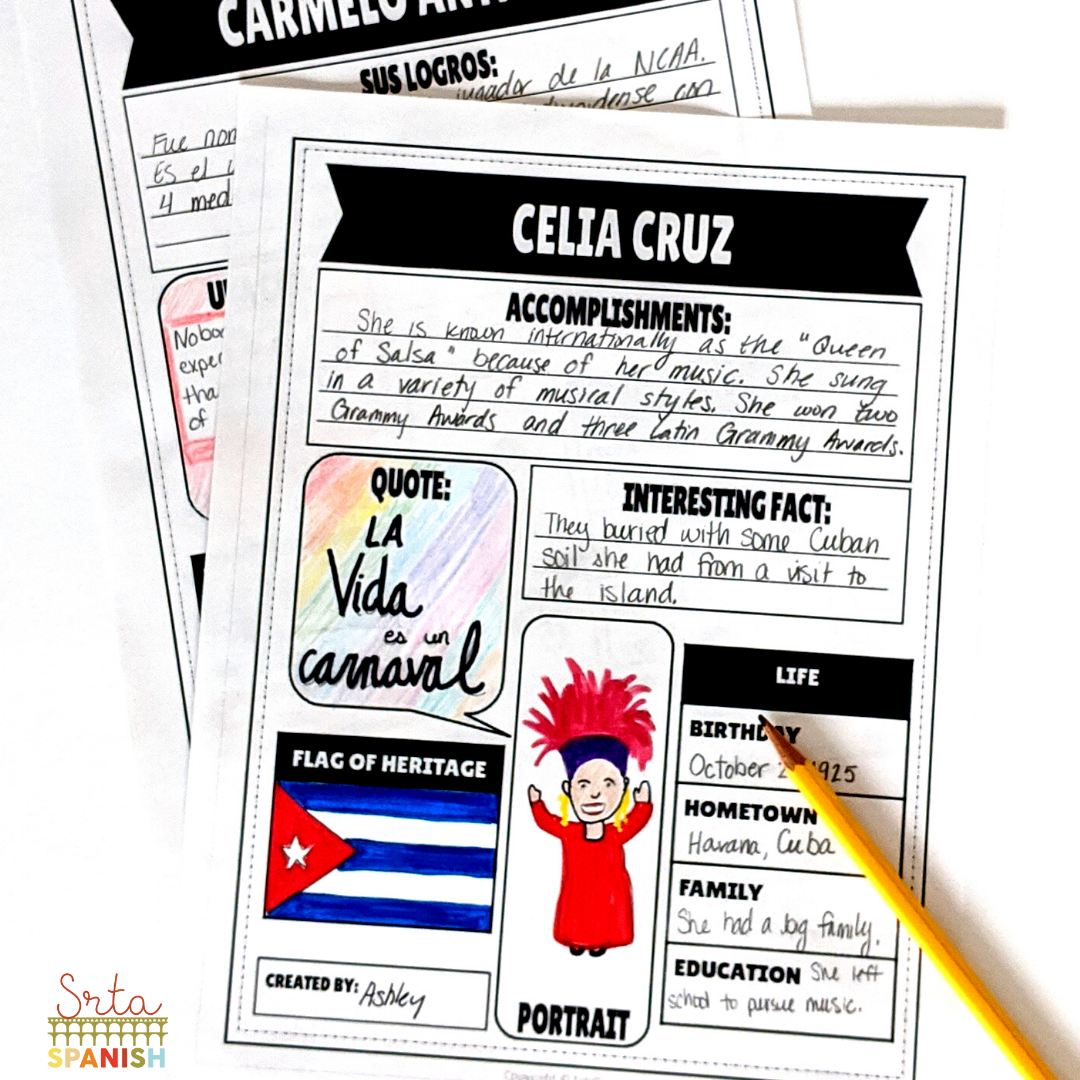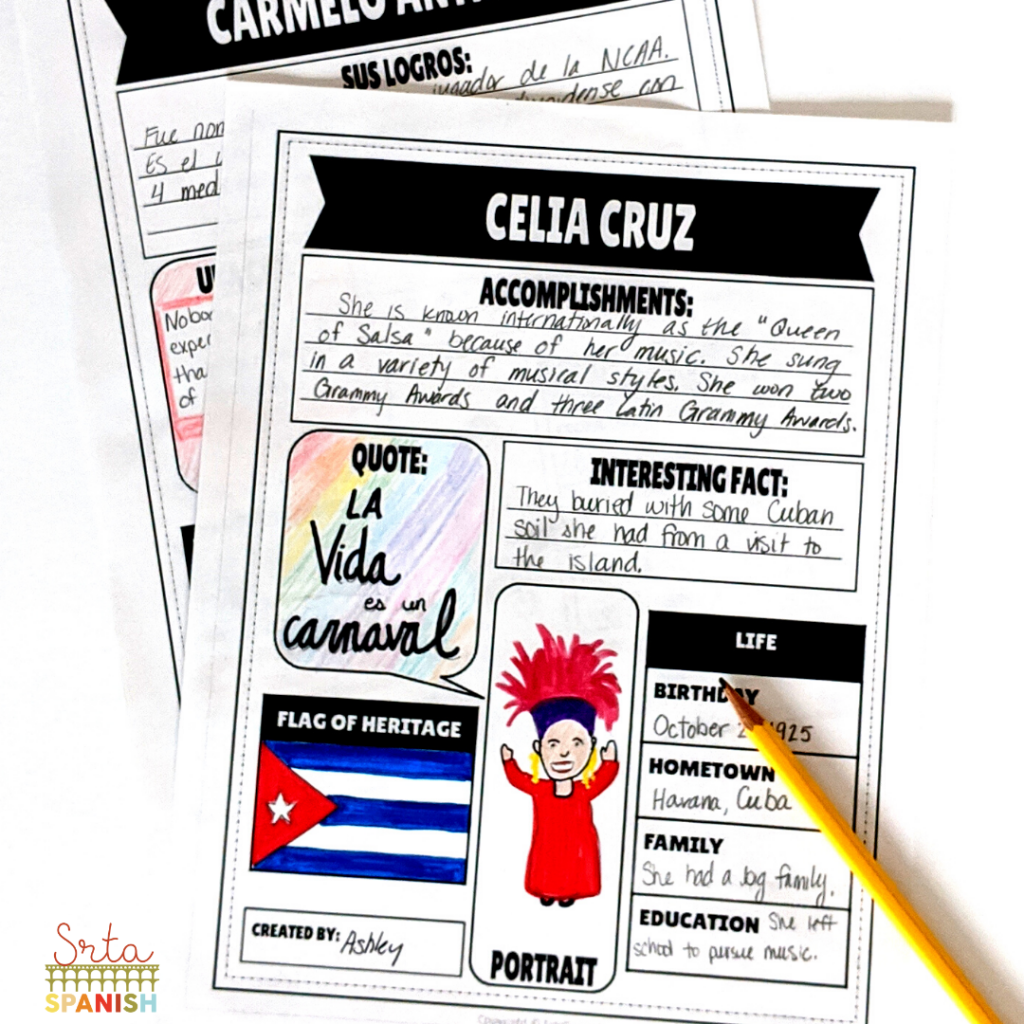 These printable research poster projects are a great option for Black History Month! They come in Spanish and English, so you can choose what works best for your students. They make an adorable display in the hall or in your classroom!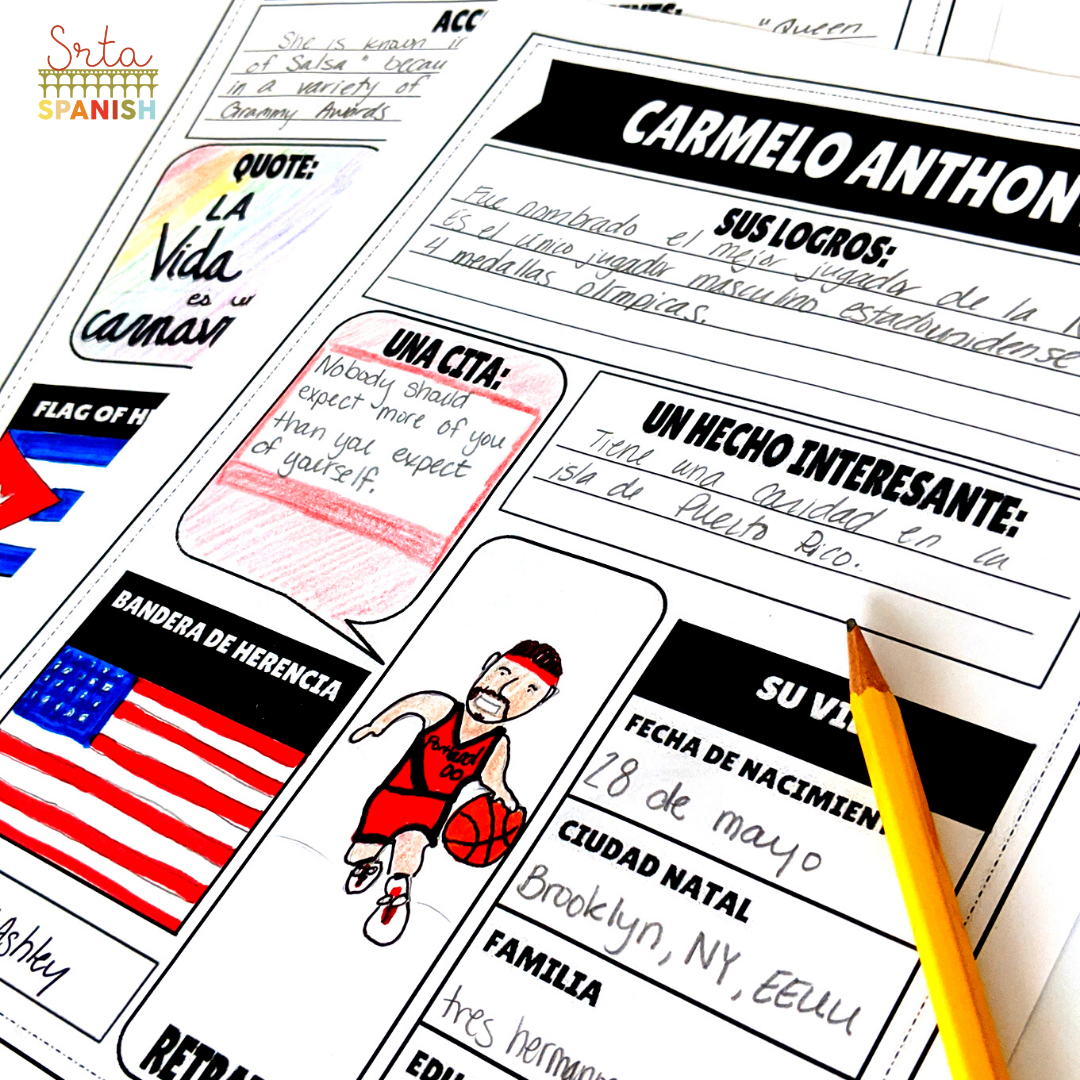 Want to try something different? You may like this DIGITAL research project! This resource is a great way for you to utilize technology in your classroom! Your students simply do the research, enter the text in the provided boxes, and add images, if desired. Click here to check out the digital version of the research project!
Music
You know I love daily routines, and our weekly routine of Música Miércoles is my favorite! Allison from Mis Clases Locas has a great resource for a song of the day featuring Afro Latino artists!
Google My Maps
I've shared before how much I LOVE using Google Maps with culture in my classroom. Black History Month is no exception! Students navigate the map, read descriptions, look at pictures, and watch embedded videos. As they do so, they fill out the graphic organizer, or answer comprehension questions! Click here to check it out!
Gallery Walk
Gallery walks are one of my favorite things to do with my students. They get students up and moving, and are a great way to get some more input in without requiring a lot of energy on your part! I have a whole post on why I think Gallery Walks are great so make sure to check that out. Actually, if you head over to that post, there's a freebie you can snag that's perfect for the month!
The gallery walk is also a great option for a classroom display! I saw a post last year about how after a teacher and her students had used the readings she hung them on a bulletin board for decoration. I love that idea! What an easy way to make a timely display!
Black History Month in Spanish Class
How do you educate students about Black History Month in your classroom or school? Do you do anything special for the month? Let me know!