Today, I thought it would be fun to share what I include in my high frequency verbs units! Here is a general outline I try to follow as I create them!
Unit Outline
I like to start with outlining my plan. Is the unit based on a story you're telling? Is it based on a movie or short clip? Many times it's based off just a silly short story I come up with! I start by outlining the material and activities I'm going to use from day to day. Then, I build the daily lessons and notes from there!
I like to introduce the story first and circle with my students. The next few days I'll use it or variations of it for reading activities, then do an individual listening activity day. Finally, I follow it up with some games or other ways to interact with and reuse the language. Here are 7 of my favorite activities to give you some ideas to get started!
Slides
After outlining the unit and daily lessons, I build the Slides for the unit! In the Google Slides I add notes with links for how to do the activities and other teacher's notes. I also include visuals to clearly support students with the instructions, whether they are in Spanish or English (or both)!
Student Activities
The last piece I create kind of simultaneously as I go through the Slides, but it's the student activities! I include these in the unit guides, but I also include them as separate files to upload to a secured learning management system for students, just in case they're absent or (gasp!) lose their first copy.
This summer I have been going through the activities and making sure there are digital versions for every activity! In my head I keep telling myself it's just nice to have paperless options, but I think reality is that we'll be doing some sort of hybrid model, if not 100% virtual and having some units completely prepared (like this and this!) will make me feel SO much better.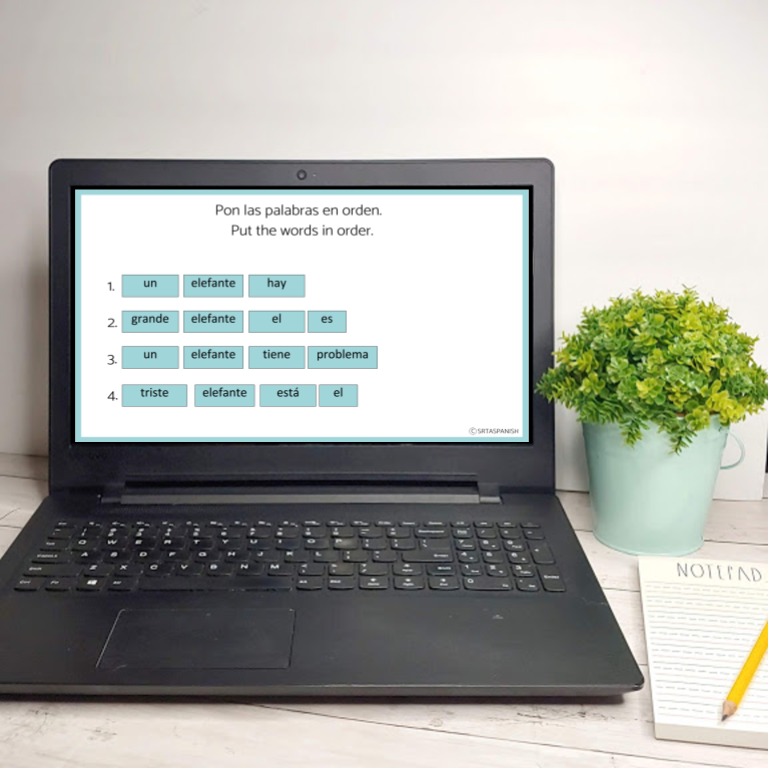 High Frequency Verbs Unit Wrap Up
At the end of a unit, sometimes I include a short assessment, like this one I use for my cognate unit. However, just as often I'll have them do a Blind Retell or a Write and Discuss to summarize all of the fun details we've been working with! Every few weeks I'll do a timed writing which gives me a good idea of what they've really acquired when I read the language they use!
High Frequency Verbs Unit in Spanish Class
I hope you enjoyed this look at a unit! Click here if you want to download the Cognate Unit or any of the High Frequency Verbs Units from my store. It comes with 5 lesson plans and all the printable and digital materials you will need to make teaching your students as easy as possible. I hope you enjoy it!