If you've been hearing about Boom Cards and aren't sure if they're a good fit for you, one of the questions I hear most often is, "Do you have to pay to use Boom Cards?" or "How much does it cost to use Boom Cards?". The short answer is no, you don't have to, but the longer answer is that you can and might want to – but let's look at that a bit more in this post!
Curious about Boom Cards? Check out my other posts on them here!
Do you have to pay to use Boom Cards?
The answer? No. You can set up your free teacher account and assign them to your students using a fast pin. Here are the step by step instructions:
1. Sign up or sign into your Boom Account
2. Add a deck to your library (if you don't have any yet) or just..
3. Go to your library to find the deck you want to use.
4. Click Action
5. Choose Fast Play
6. Share the link with your students on whatever platform you use!
A fast pin link works for 2 weeks with the generated code. At the end of a fast pin play, there's a little screen like the one below to tell them how they did. This is what some of my friends have their students submit to them. You can also just share the link as practice!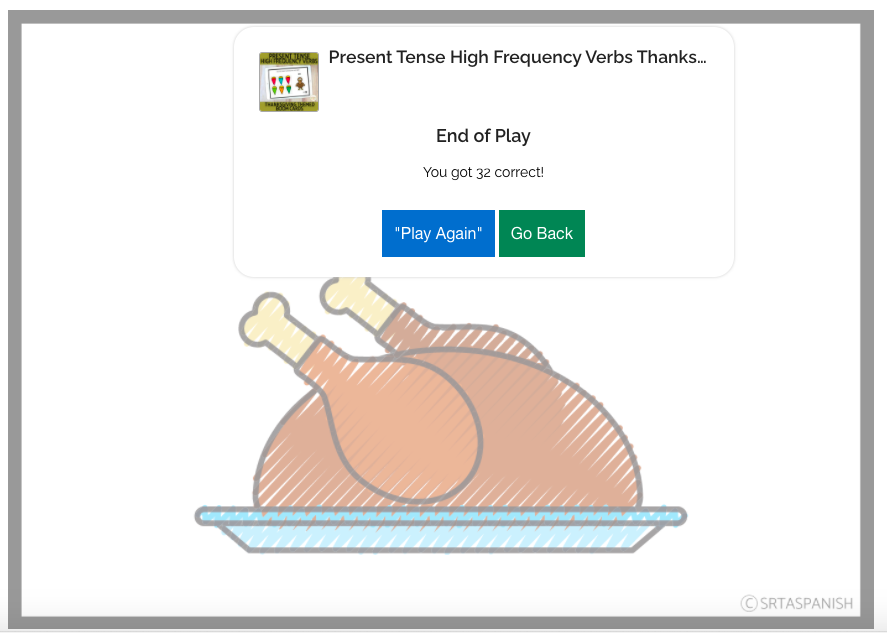 Watch the Video on How to Share a Fast Pin (less than :30 seconds!)
How much does it cost to use Boom Cards?
Boom Learning has several different plans to choose from, based on what you want to do with your account and how many students you will work with. Go here to check out more pricing info!
Why might you want a paid account?
In my opinion, the paid account is a very affordable yearly price! Of course, it always comes down to what you use most and what you'll get a lot of use out of, but I personally found Boom to be a huge lifesaver when we switched to distance learning. A paid account allows you to..
Which do I recommend?
Personally, I like the paid account because it allowed me to import my students through Google Classroom, then it gave me a really nice spreadsheet to just shoot straight down as I was entering grades. Anything to make grading online easier!!
I also assigned at least one set of Boom Cards a week throughout distance learning this spring. They're just a really flexible tool for language! Check out my blog post here to see what you can do with Boom Cards.
I hope that gave you an answer to the question, "Do you have to pay to use Boom Cards?"!
If you have any questions about them, or anything I've shared, feel free to comment below. If you are curious about Boom Cards and want to try some of the sets I've made, check them out here!