When it comes to the city unit "En la ciudad" in Spanish class, I love all of the real world connections we have a chance to make with our students! From weekend chat and sharing where we've been to virtually exploring a city, there are so many fun activities for city vocabulary in Spanish class!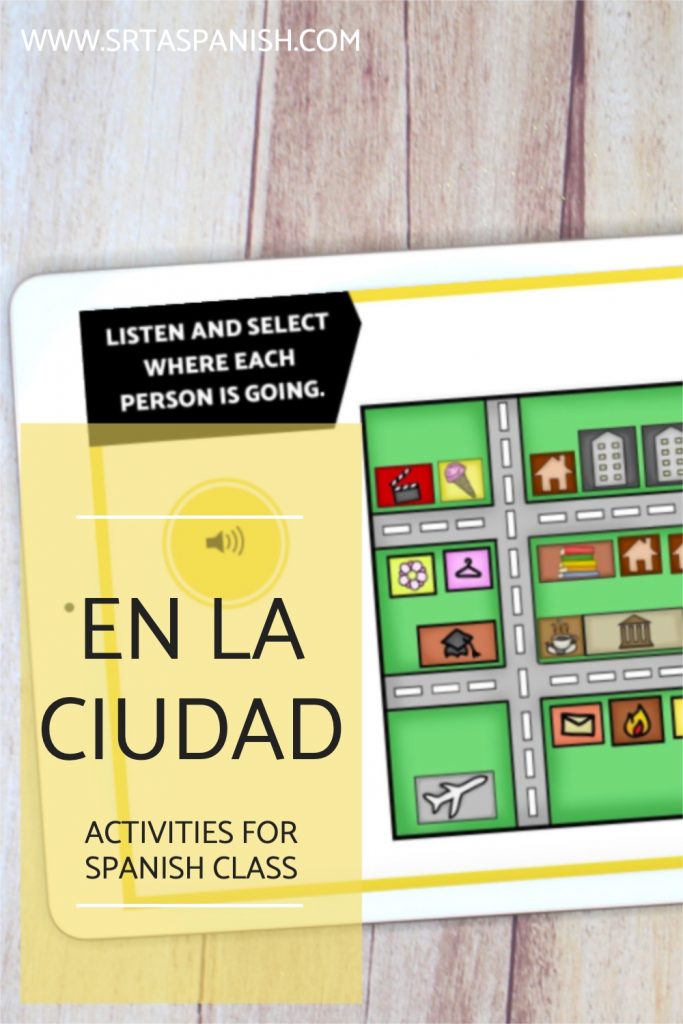 Classroom Display
I love having a fun word wall or classroom display handy to support students as a visual reference. If I have the time for it in the unit, we'll do a student generated board where they get a blank "building" with a vocabulary word on it and they illustrate the word to build our city. Or, if we're short on time, I just hang the pre-made one I have!
If you have students who particularly enjoy drawing, you can give them more than one building to illustrate. You can also customize it by giving them two squares – one with a word from the vocabulary and one that is blank for them to add a place in the city that is special to them!
Boom Cards for City Vocabulary in Spanish Class
Boom Cards are a great option for independent practice! Read, write, listen and practice with the verb "ir" or prepositions of location and places around the city with these sets.
Boom Cards are great for warm up, individual practice, or even station activities! I like that they are so easy to assign with the fast pin option – no need for students to create accounts. Just generate the link and share it to them via your school's learning management system, like Google Classroom.
I love getting students more practice within our units with stories! Incorporating short stories in our units has been one of the best ways for me to incorporate CI while teaching with the textbook my districts have used. Dahiana Castro shared this news story in a Facebook group I am in to say she thought it could make for a fun story for this unit, and I totally agree!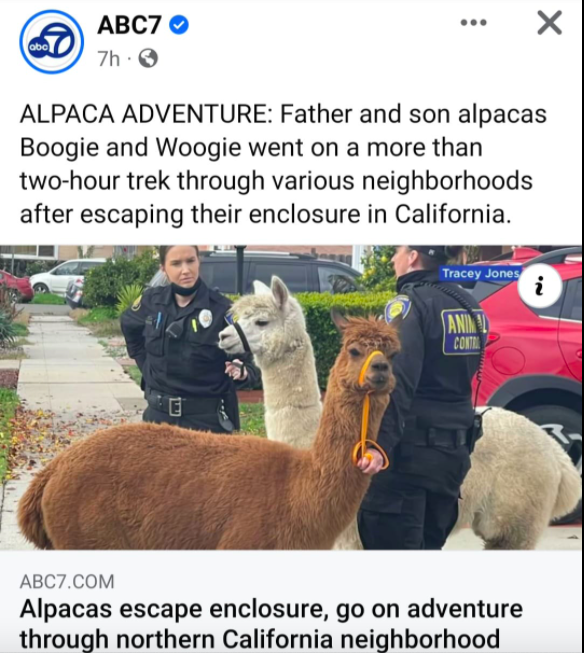 If I were to use this, I'd do a short intro sentence or two for the characters Boogie and Woogie, talk about their escape, then share about all of the places around the city they got to explore (but of course had to move on from quickly, lest they be returned home prematurely!).
¡Corre en Círculos! for City Vocabulary in Spanish class
¡Corre en Círculos! is one of my all time favorite activities. It gets students up and moving, is self-correcting, and is low-energy for the teacher. Win, win, win! For this set, students see an icon representing a location the city, and a subject pronoun. Then they write a sentence using the verb ir to say where the person, or people, are going.
Gallery Walk
Gallery Walk – You know I love a good gallery walk to get students moving, or pull a reading out to practice! This gallery walk has students read about each person's plans for the day and where things are located in their city.
Maze Game
Maze games are another great way to do more reading and practice! Students look at the box and choose the correct answer to "escape" the maze. I also have my students go back and do additional activities with the mazes for extra practice! I recently created this free practice activity for en la ciudad so I wanted to share it with you today. You can print it and use it or you can post it digitally using Google Slides.
Check out my post here on 10 Ways to Use Maze Games in Spanish Class!
Explore One City in Depth
When I taught with En Español, our city unit always fell in Oaxaca. I loved that it gave us the chance to explore and become more familiar with one city! Click here to read more about the activities we did "in" Oaxaca.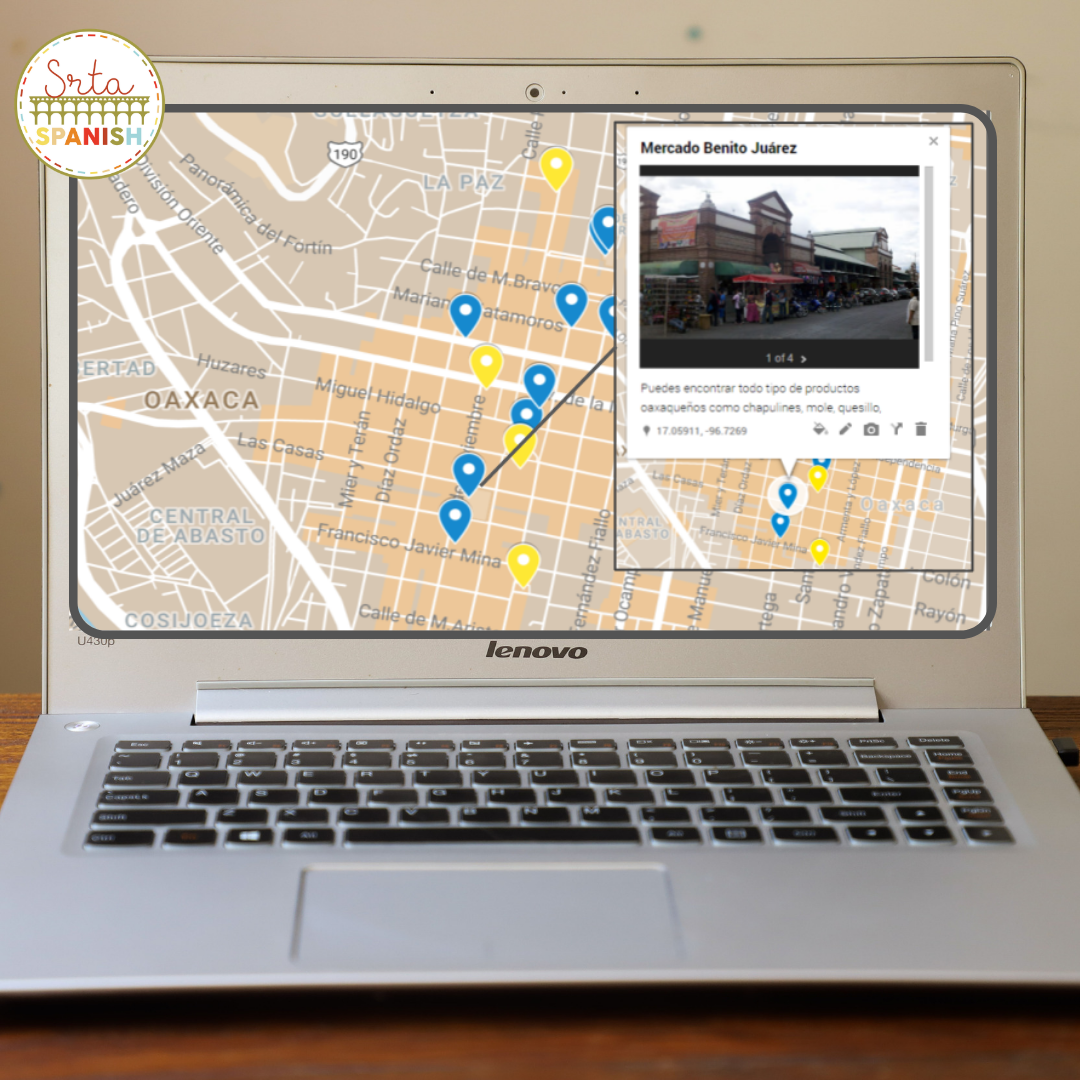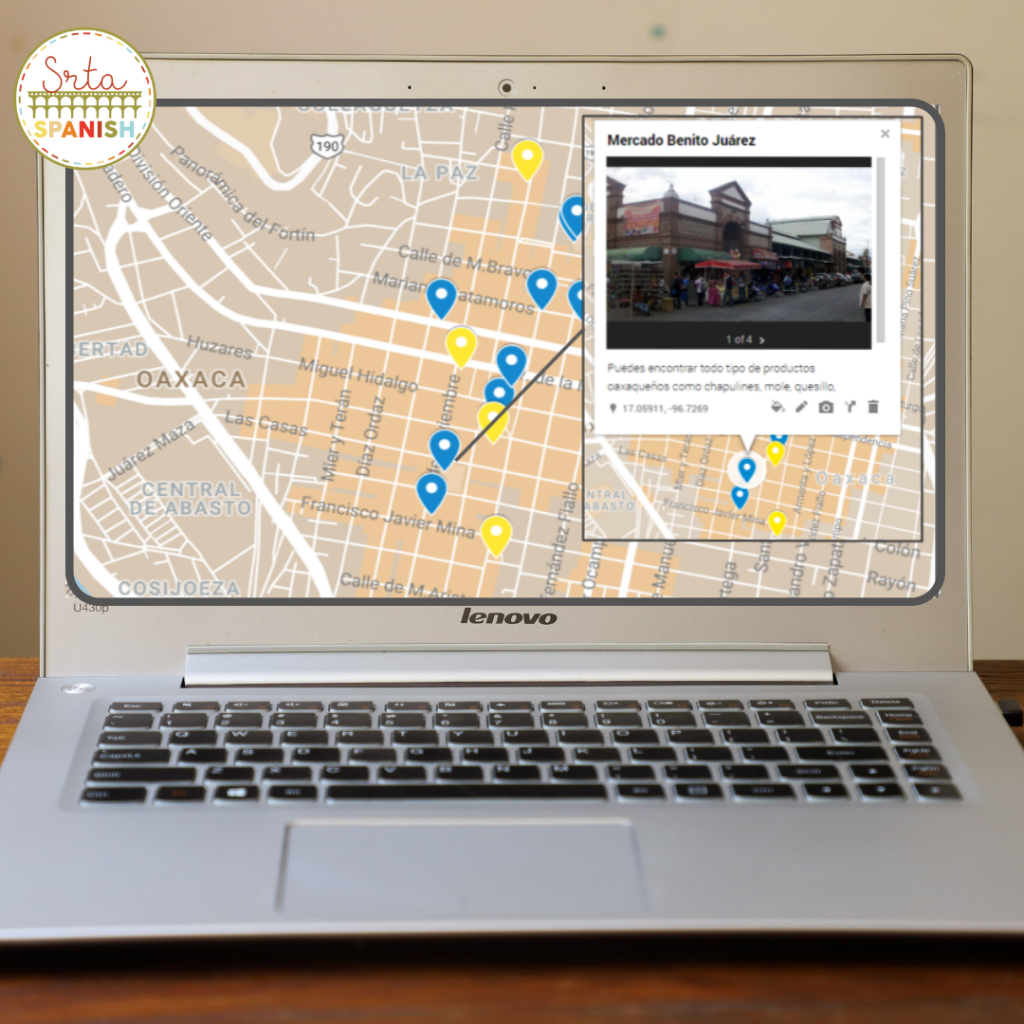 Independent Practice Activities
Sometimes you need a sub plan, or students just need to work independently for awhile. These independent activities are a great option! There are 4 activities to practice prepositions of location and places vocabulary in Spanish. The beginning activities are recognition and spelling, then interpretation, and finally the last sheet includes some output in the form of writing sentences.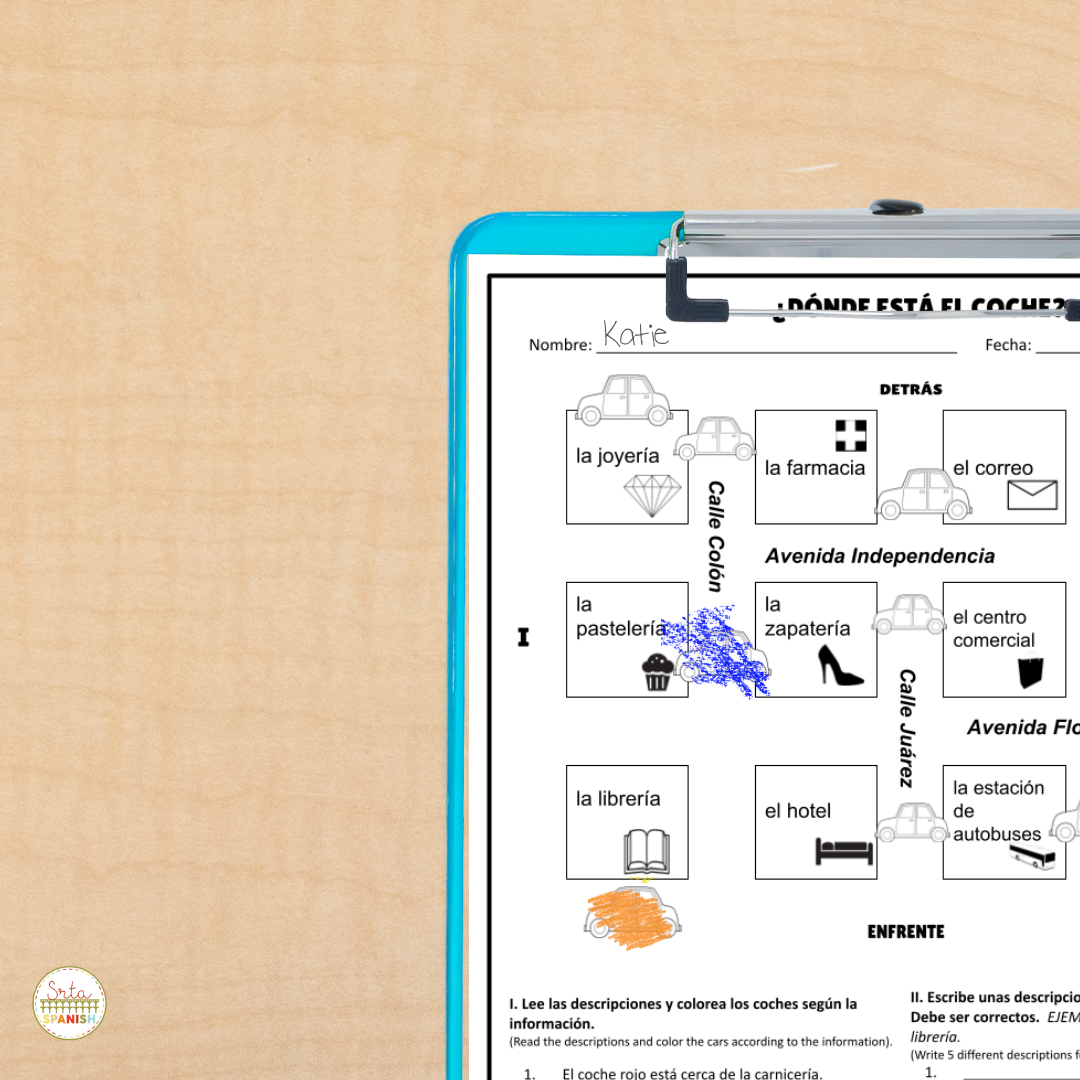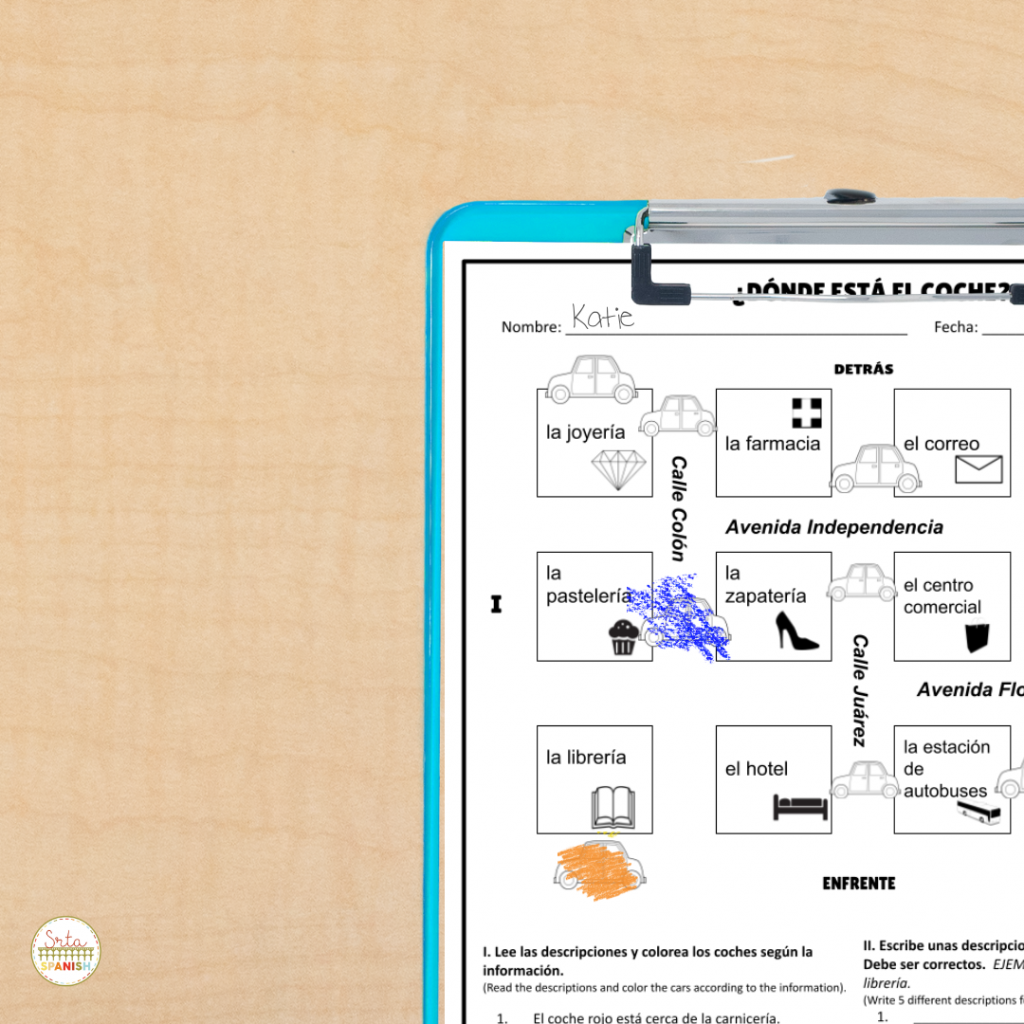 I also love Listen, Write, and Draw activities for independent work. They are great to show comprehension in any set of skills. Students listen to the sentences, write what they hear, then draw to demonstrate their understanding. Click here to grab the prepositions y la ciudad set with the pre-recorded listening files!
City Vocabulary in Spanish Class
There you have it friends! If your students haven't mastered city vocab after all the ideas included in this post, it'll be time to head to Pinterest!
So tell me – how do YOU go about teaching this unit? Do you have a resource or activity that has been your "go to" for years? Shout it out in the comments below!