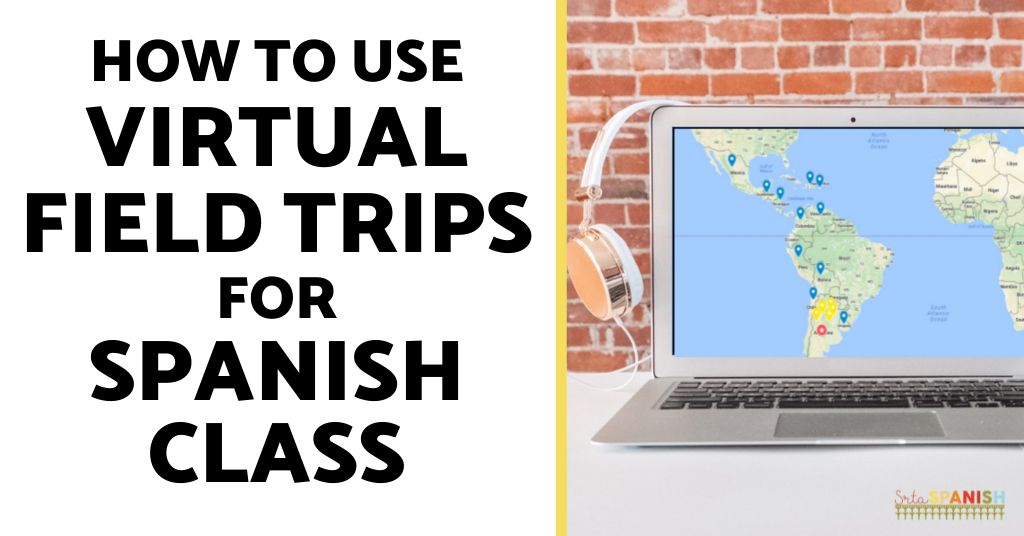 Virtual Field Trips are a great way to get your students "out" of the classroom without all of the headaches that come with real life trips – permission forms and fundraising, oh my! Check out how to use Virtual Field Trips in Spanish class for what's about to be one of your favorite low-energy activities!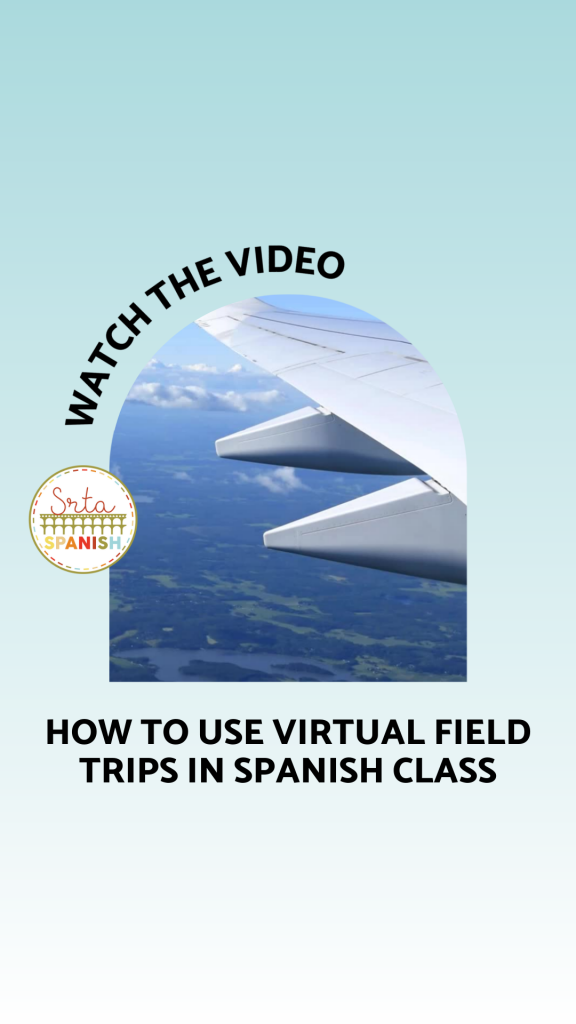 How to Use Virtual Field Trips in Spanish Class
Key Points:
:05 – When do you use them?
:33 – What's the set up like?
6:52- What does the lesson actually look like?
10:56 – What topics are a good fit? Which units could you use these in?
14:25 – Grab one to try!
Set Up
1. Check tech – make sure your school allows access to Google My Maps and YouTube
2. Decide which language(s) you'll use – Spanish, English, or a mix of the two!
3. Choose the format for the comprehension questions and graphic organizer – print them or post them for the students to complete with Google Slides
Taking a Trip!
Let's talk about what class actually looks like the day of the virtual trip! I often get asked how long the trips take, so here's an overview!

1. Do your start of class routine, take attendance, etc.
2. Give link to map & let students explore. This is a must the first time your students try these!
3. Give or post handout(s) for students to complete while they explore the provided information.
4 Have a fast finisher handy just in case.
Want a few options for fast finishers? Check these out!
Want an Example?
Liking this idea, but still not quite sure how it works? Fill out the form below to get a free virtual field trip to try out!
Students read, watch, and explore using the Google My Map, then record information on the graphic organizer and answer comprehension questions. This activity is great for reinforcing geography while learning about the country! It would also be a great sub plan. The example is also included in my larger bundle of Virtual Field Trips, which you can purchase here. 
Your Turn!
Do you use virtual field trips in your classroom? Any tips or tricks to share? Drop them below or come find me on Instagram to connect!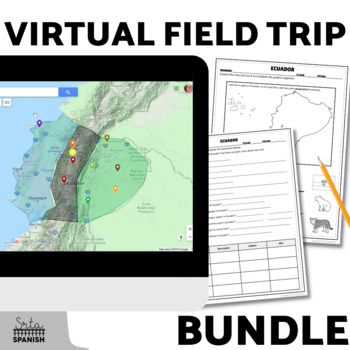 Let your students explore geography around the world!